Line Spy: How to Read Someone's Line Messages?
Can you spy on Line? You can spy on Line and read someone's messages by installing a Line spy app like uMobix on their device. This app secretly records everything the target does on Line and sends it to you!
Line is an instant messaging and VoIP app similar to WhatsApp and Viber. Line has over 200 million users. It is extremely popular because it allows you to message and call any Line user around the world using the internet.
A Line spy app is a piece of software that reveals all of the target's Line activity, including their sent and received messages, contacts list, photos, and videos. In this article, we are breakdown how a spy Line app works and which ones we recommend!
What Is a Spy Line App?
A spy Line app is a type of spyware that can view what the target is doing on Line, record this data, and send it to you all without being detected! To use a Line spy tool, you first need to download the software and then install it on the target's phone. For example, if you want to see who your boyfriend or girlfriend is talking to on Line, you quickly access their phone and install the app.
Then the Line spy app will automatically get to work and save all of the target's messages and multimedia files. You can access all of this precious data remotely by signing into your Line spy app account from your own device. Keep reading to see what Line spy tools we recommend!
What Are Top Line Spywares?
First, you have to know that there are a lot of Android spy app. If you are an iOS user, you can choose iPhone spy apps too. The best way to spy on Line is to use a specialized Line spy app. We have personally tested over 30 different Line spyware apps and come up with 4 amazing options. All of our recommended options are virtually impossible to detect, are super fast to install, and will instantly let you read the target's Line messages and view their photos and videos!
uMobix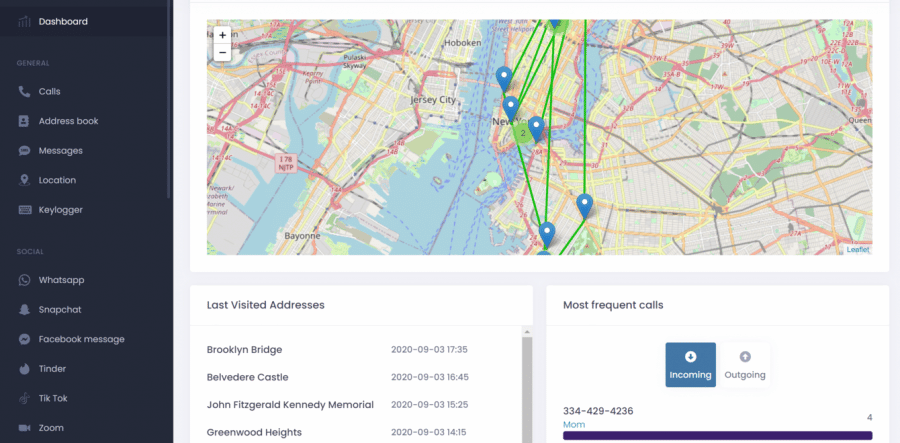 Based on our extensive testing uMobix is the top Line spy app on the market. This app easily lets us read all of the target's Line messages without them suspecting a thing. We were also impressed with the sheer amount of features, including:
View Line messages, contacts list, call logs, voice messages, photos, and videos.
View all social media activity (Instagram, WhatsApp, Facebook, Snapchat, TikTok), including private messages.
Access emails.
Check out browser history.
View the target's live location via GPS tracking.
uMobix is a completely hidden app that works on Android and iOS. All of the target's Line activity will be secretly recorded. Then you can access it remotely by signing into your uMobix account from your own device.
To install uMobix on Android, take the target's device and open the download link found in your uMobix account. To install on iOS, enter the target's Apple ID into your uMobix account. After successfully installing the spyware uMobix will handle the rest!
Do you have a bad feeling about who your partner or child is chatting to on Line? Install uMobix and read all of their messages secretly!
eyeZy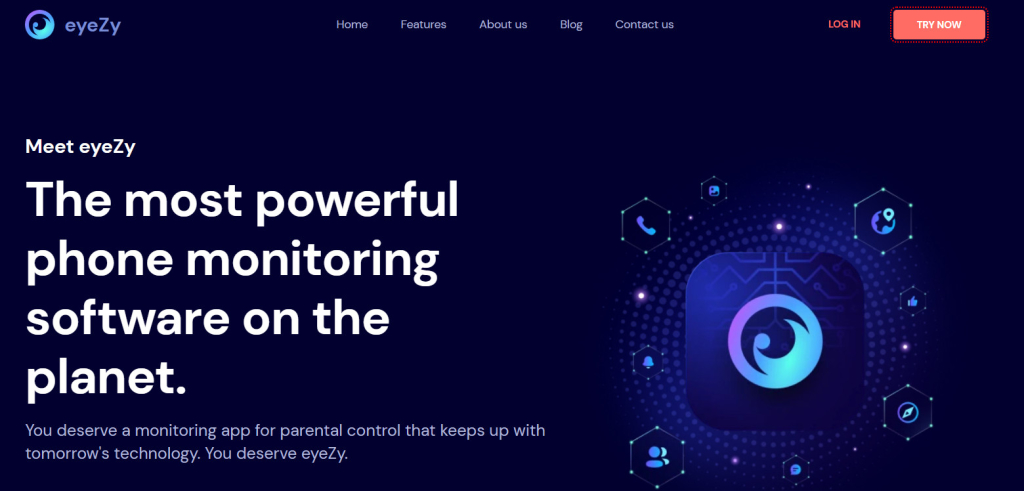 eyeZy is another incredible Line spy app that passed all of our tests. eyeZy is very easy to use and we were able to fully set it up on the target's phone in just 3 minutes. Amazingly the app lets us read all of the target's messages, including deleted and encrypted ones. We could also check out their call logs and listen to their voice messages.
eyeZy works on all social media and messaging platforms, including WhatsApp, TikTok, Telegram, Twitter, Snapchat, Facebook, and Instagram. We recommend this app if you are looking for a fast and simple way to read someone's Line messages.
mSpy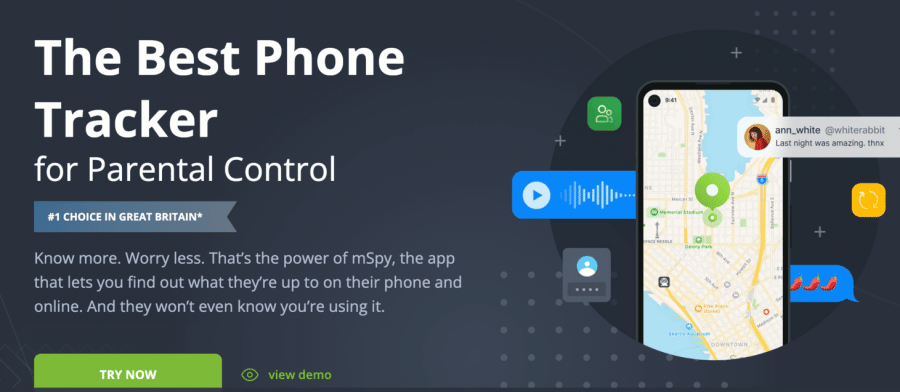 Did you know mSpy has over 1 million users across the world? mSpy is a leading Line spy app that comes loaded with incredible features yet is still super easy to use!
We spent hours testing out the different mSpy features, its detectability, and the installation process. Overall we found this app virtually undetectable, and the set up process had only 5 steps. We really like that once installed, you don't have to do a thing as mSpy will automatically record all of the target's phone activity, including all of their Line messages and videos/photos.
Our favorite mSpy features include:
Read Viber, Facebook, WhatsApp, TikTok, and Instagram messages.
See where exactly where the target is based on GPS.
Access their Gmail.
See every single website they have visited.
mSpy works on Android and iOS, and the set up is so fast and easy that the chance of getting caught is virtually zero!
SpyBubble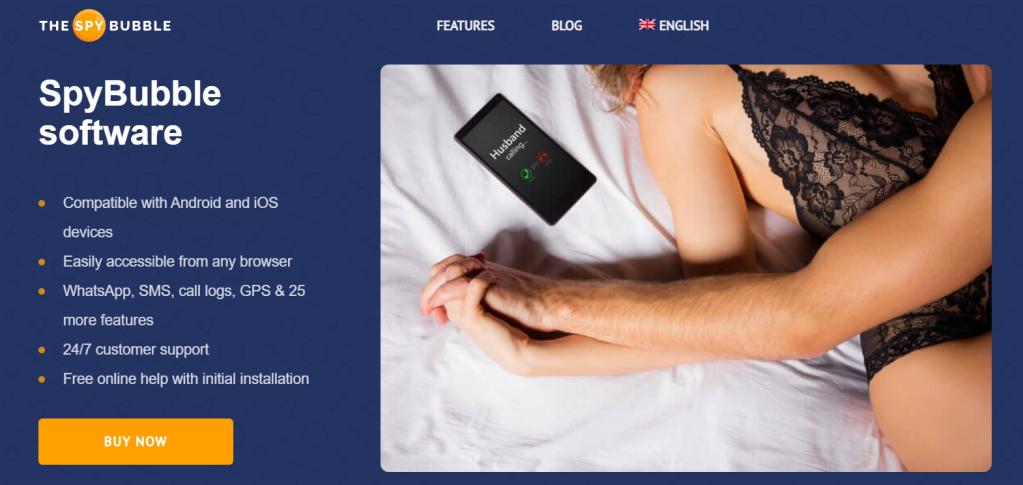 We were impressed by SpyBubble's ability to reveal every single thing the target did on Line. It showed us their messages, including deleted ones, contacts list, call logs, voice messages, photos, and videos.
SpyBubble features a well-designed interface, is ultra-fast, and is great for people without tech skills. If you are concerned about who your children are talking to online or suspect your boyfriend or girlfriend of having an affair, then we strongly recommend installing SpyBubble on their device right now! SpyBubble will instantly reveal exactly what they are doing on Line.
Is It Legal to Use a Line Spy Tool?
Before you use a Line spy tool, you should check your local laws. It is typically legal to install Line spyware on your children's device without their permission and on your employee's phone with their permission.
It may not be legal to install a Line spy app on your partner's device without their permission. However, the chances of your partner reporting this crime and the police prosecuting it are virtually zero. If you absolutely need to know if your partner is cheating then sometimes you need to bend the law.
Prior to using a Spy line app free, you also need to consider the consequences if you get caught spying on your children or partner. It will likely cause a big fight and may fracture the relationship. However, it is often a risk worth taking, especially if you are trying to protect your children from online creeps or expose your partner's infidelity.
How to Protect Against Line Spyware?
The most effective way to protect against Line spyware is to habitually change your device's password and always enable 2FA. Also, remember to regularly update your device because outdated software often has security vulnerabilities.
If you suspect your device has been infected with Line spyware, then we recommend immediately downloading anti-virus software such as Avast. This software will quickly scan your phone, identify any spyware and instantly remove it.
Real-life Examples of Line Spyware
Line spyware is regularly used to expose cheating boyfriends and girlfriends, prevent creeps from chatting with your kids, and ensure your employees are actually using their phones for work!
Has your partner been spending a lot of time on Line recently? – Then install uMobix on their device and instantly find out who they are talking to and what about!
Does your daughter have mysterious "friends"? – Install eyeZy on her phone and keep her safe from predators!
Are your employees slacking off and misusing their work phones? mSpy will reveal all of their Line activity and more!
Line spyware is an effective way to protect your children, keep your employees focused and know the truth about your partner's cheating.
Conclusion
With the help of a Line spy app, you can secretly read anyone's Line messages and view their contacts list, photos, videos, call logs and listen to their voice messages. These apps take less than 5 minutes to install and require zero tech skills.
The best Line spy app on the market is uMobix, thanks to its simple set up process, ease of use, and amazing features. uMobix doesn't just reveal what someone is doing on Line but also works on Facebook, Instagram, TikTok, and Snapchat. Keep your children safe and expose your partner's cheating by installing uMobix today!