KidsGuard Review – Is It a Scam?
KidsGuard is a powerful cell phone software that you can use to keep track of your your kids', employees', or spouses' activity online.[…]
KidsGuard
https://realspyapps.com/demo/kidsguard
https://realspyapps.com/go/kidsguard
Android, iOS
Today's internet has over 4 billion websites, 3 billion users, and lots of more content you should consider. As a savvy parent, you will know that kids require particular care when using such resources. However, it's not always a simple process.
So, this is why the Kidsguard spy app comes in for your needs.
A few of the things we shall be looking at in this guide include:
Compatibility
Features
Pricing
The installation process (Android & iOS)
Pros and Cons
What is Kidsguard Pro?
It's a powerful cell phone software that you can use to keep track of your little one's activity online.
The app boasts of various unique features, which you can customize to suit different mobile phone monitoring tasks.
Aside from being simple to use, the app is also highly intuitive. The steps involved in using it are many, but you should get the hang of it after the fist few tries.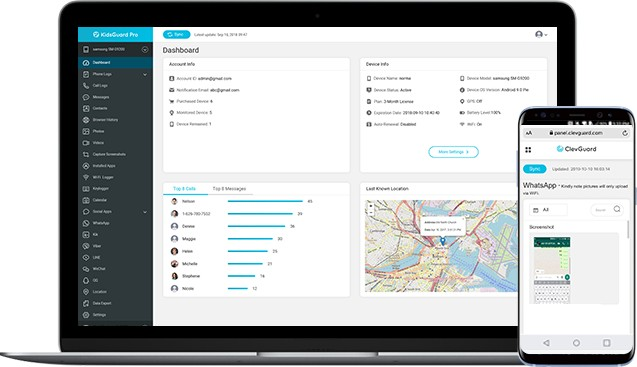 KidsGuard Pro Compatibility
Developed to function on both iOS and Android devices, Kidsguard offers the versatility you need to track your little one.
That said, the mobile software is also available for PCs, and it's equally feature-packed as the mobile phone counterparts.
Below are the standard operating system requirements:
Android 4.0 and higher
iOS 9.0 and higher
Windows 10
PRO TIP! You won't have to perform any rooting or jailbreaking procedures for you to use this app for monitoring.
How Does KidsGuard Pro App Work?
To help you keep track of unusual activity, the Kidsguard app lets you track and gain insight into various details. It functions in the background and provides a separate log of this data.
The app does this by periodically sending information to the servers for storage. However, the features are similar for both Android and iOS devices.
These include details such as:
Photos and videos.
App activities.
GPS locations.
Text messages.
Call logs and recordings.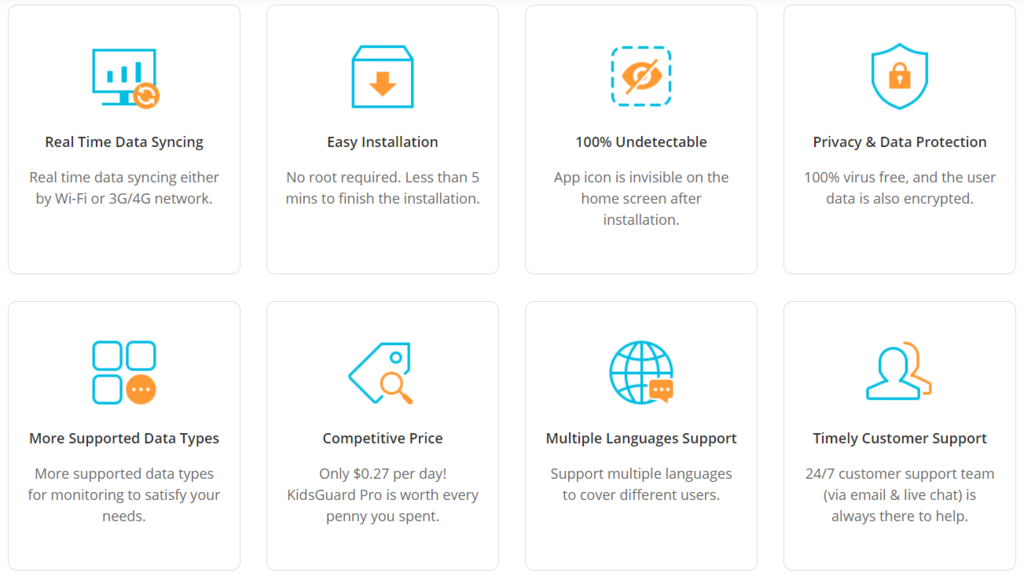 KidsGuard Pro Features
By now, you should be curious about a few of the key features the app has to provide. Below is an in-depth guide into these features:
Location Tracking
You probably are often too busy to keep track of your child's movement, such as during the holidays. Well, Kidsguard lets you gain real-time insight into their movements and timestamps for such movements.
It features an OpenStreetMap, which you can use to access the physical access details on Google Maps.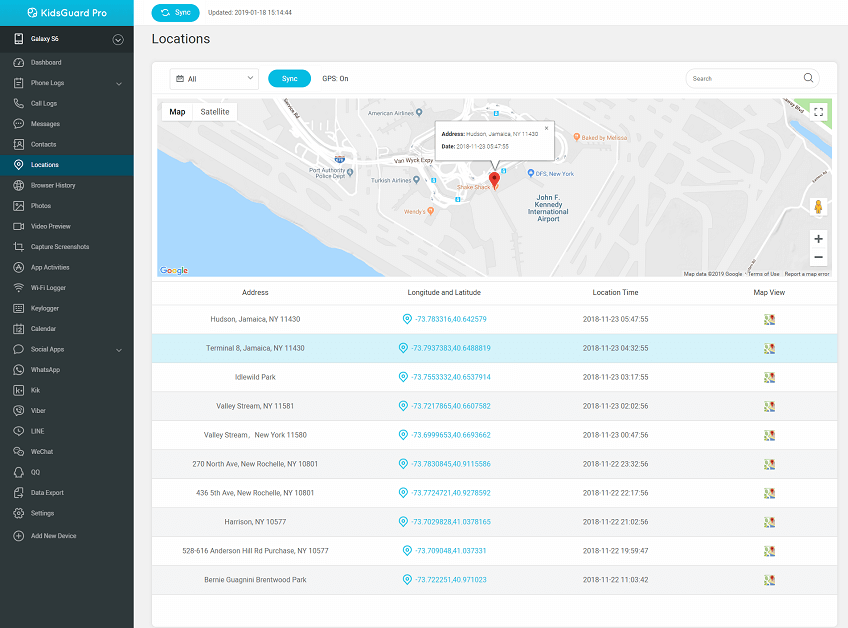 Geofence Alerts
Aside from Geofence Alerts, the KidsGuard Pro app also lets you set up a virtual border on the target phone. If the phone moves out of the given border, you will receive alerts for this activity.
Plus, the app will also provide various other practical details, including:
Guard time – you can use this to customize the time and days the app can start functioning.
Email alerts – A useful feature if you want real-time updates on location tracking.
Large radius limit – The App offers support for an exceptional 1-kilometer radius.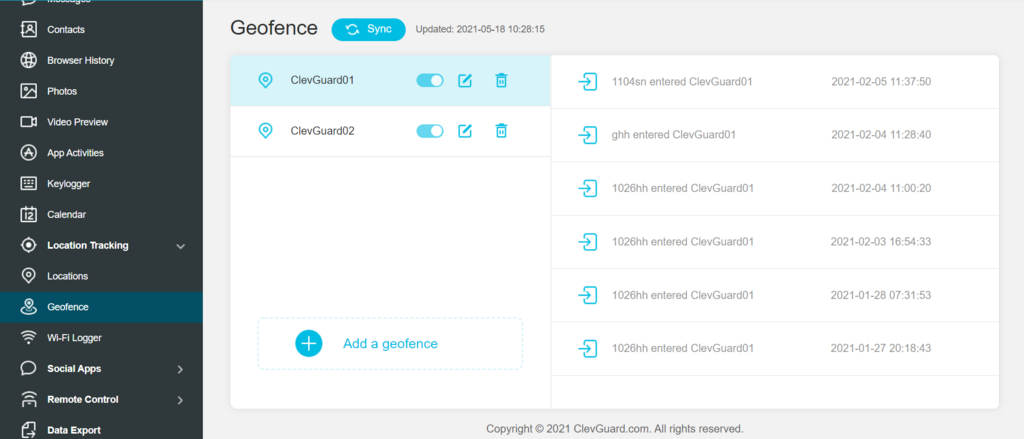 Wi-Fi Location Logging
Are you worried about the target phone user switching off the GPS function? Well, the wi-fi function can be useful at this point. The app can provide real-time details on location data, including:
The SSID of the wi-fi signal.
The timestamps of the wi-fi session.
The total time spent on the given signal.

Remote Control
Just as the term suggests, the remote control feature lets you access various phone functions. You don't have to get physical access to the phone. These features include:
Call Recording
While the app can record only 20 minutes of calls at a time, it's excellent for keeping track of any unusual activity. Plus, the app will then upload the call to the servers for ease of management.
You can arrange the calls in an alphabetic manner for ease of access.
Screenshot Capture
With this feature, you will gain access to high-quality screen capture data of your child's phone. It can help in situations where a child might be in danger or when the phone is lost.
The only challenge would be that this feature requires the phone to be unlocked to function.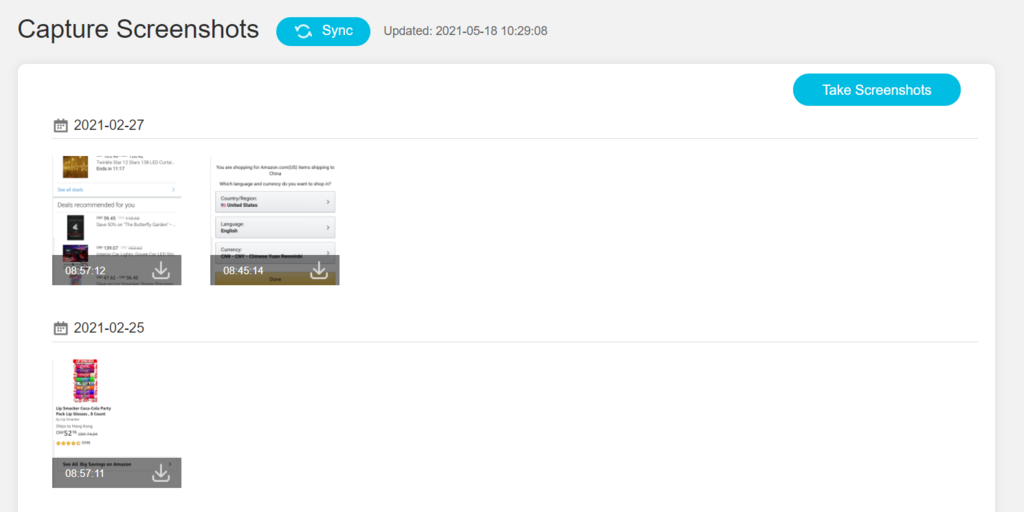 Photo Taking
Another exceptional feature would be the ability of this app to capture photos. It works by taking pictures discreetly through the camera on the target phone.
By clicking on the "Shoot" button, Kidsguard will instantly take a photo and send it to e-mail servers for storage. However, there are a few challenges to consider:
It's only functional with the rear camera.
Requires adequate lighting and stability to work.
It cannot function if the camera is in use.
A good suggestion for this app's makers would be to include algorithms to ensure the app takes photos automatically.
Social Apps Monitoring
The age limit for social media use would might be 13 years, but your child probably has unlimited access to these platforms. So, you have to find ways to monitor their activity on social media.
With Kidsguard, you can monitor your child's activity across a unique array of social media platforms. Let's take a look at its capabilities at monitoring these two:
Whatsapp
The app can keep track of any messages sent or received on the target phone. It's an exceptional feature because you won't have to jailbreak or root the given phone.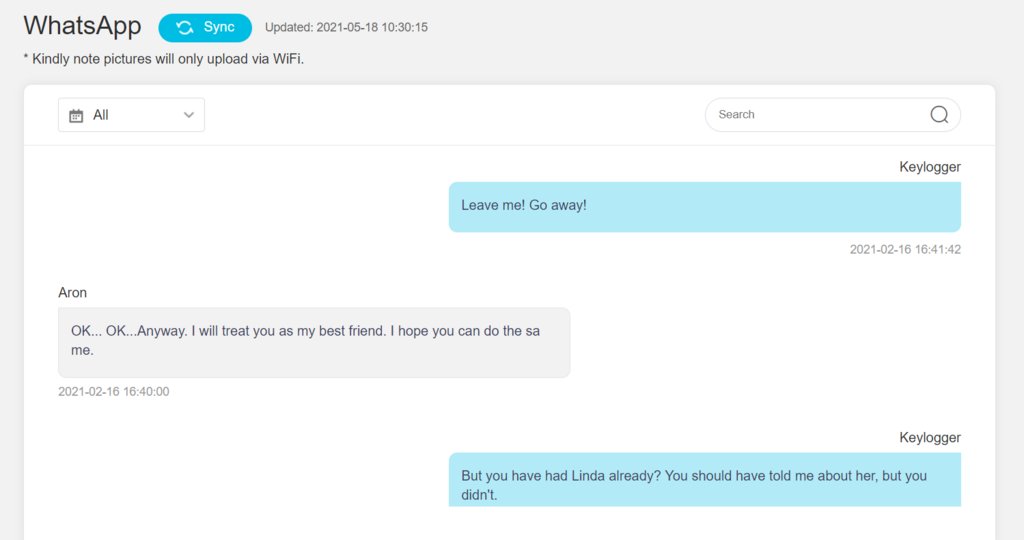 Remember that the app also has a keylogger that keeps track of the user's keyboard inputs. These can also be available with screenshots in some cases.
Click on the "Social Apps" tab if you want to use this feature.
The other social media platforms that the app can track include:
Snapchat.
Instagram.
Facebook.
Tinder.
Viber.
Telegram.
Call Logging
The Kidsguard can record outgoing and incoming calls. Aside from storing the phone number and name details, the app can store:
The date of the phone call.
The time of the call.
The type of phone call.
SMS Monitoring
People still send messages to this day, and you can gain lots of helpful insight from their inboxes.
Through the app dashboard, you will access various details on your child's text messaging activity. Best of all is that the app organizes this information into a well-organized interface.
You can use the "SMS Monitoring" interface to access details such as the phone user's name and phone number.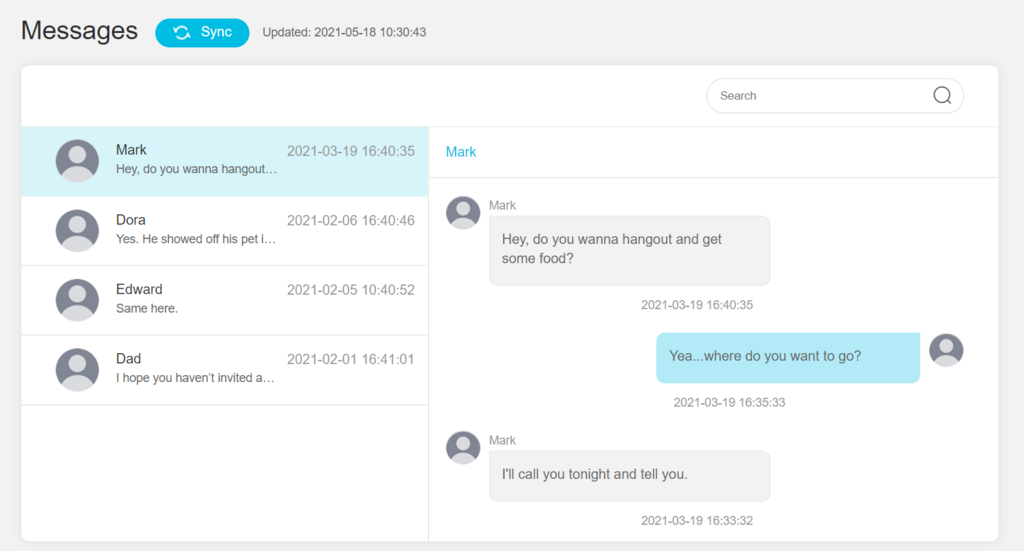 Web Browser Activity
Most kids are fascinated with all the content the internet offers, but this also makes them prone to plenty of distractions.
So, Kidsguard helps you track your child's activity online by storing the following details:
The URL of the site.
The site names.
The last time they accessed the site.
Frequency of visit.
Capable of tracking any deleted web content, Kidsguard leaves no room for any unwanted online activity.
Media Files Access
With a verified Kidsguard subscription, you gain unrivaled access to various types of data. These include photos, audio, videos, and more.
The app requires wi-fi to upload any media, and it might only upload a snippet of video content.
However, this app's makers could do more to help make it organized and easy for users to access the data.
KidsGuard Pricing
There is nothing better than the ability to access a quality app with a reasonable pricing plan to match.
Android Pricing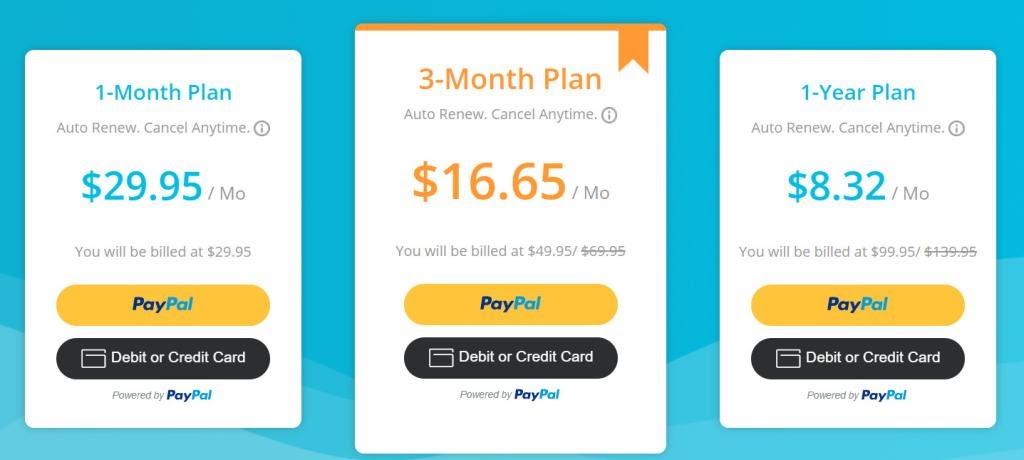 iOS Prices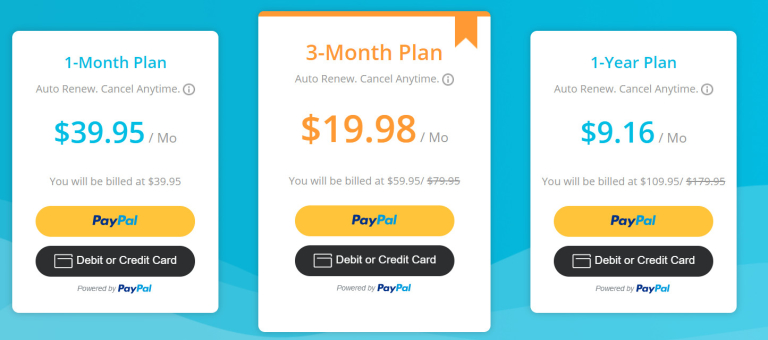 KidsGuard Pro Installation & Setup
Setting up this app on the target phone is a simple process. The app is available with convenient installation videos for smartphones.
Let us take a look at a few things to expect:
Installing KidsGuard Pro on Android
There are four key steps involved in setting up the app on your device. They include:
#1: Create a user account, and select a suitable subscription plan.
#2: Download and set-up the software on the target device.
#3: Customize the app functions and get acquainted.
#4: Complete the set-up and start monitoring
Phase #1 – Create a Free User Profile
Firstly, you need a verified account and an active KidsGuard Pro subscription. You can do so by:
Visit the site, and click on the "Monitor Now" tab, to create a new user account.
Providing your email address and customizing a password, which will be part of your credentials
Click on sign up, and then choose a subscription.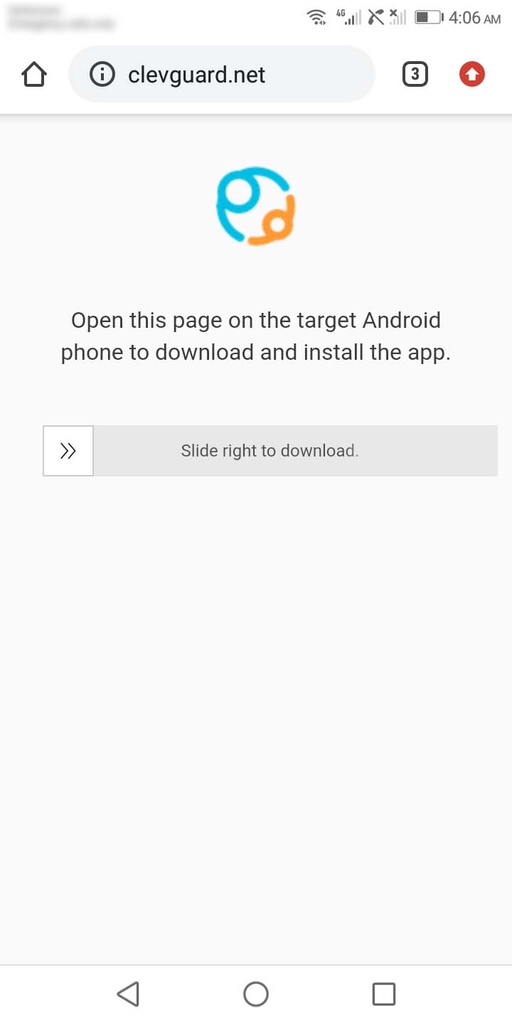 Phase #2 – Download and Install KidsGuard Pro on Target Phone
Next, you have to install the app on your child's phone to start monitoring. The steps involved include:
Open a browser on the target device, and input the download link on the set-up section.
Download the APK file and then tap on it to install. Tap the checkbox for unknown apps if it comes up on the screen.
Accept the app Privacy Policy, and then settle on the login page. Ensure you provide your login details to complete the set-up process.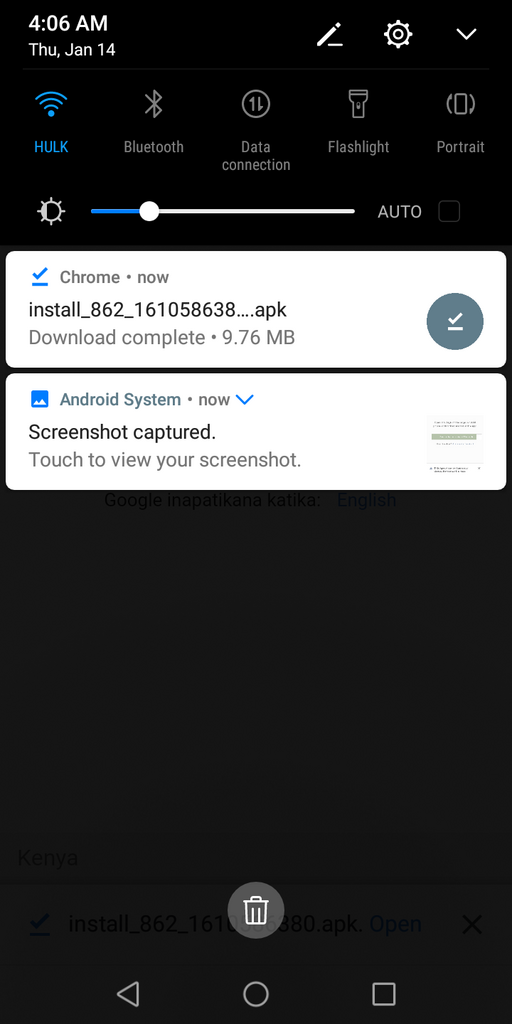 Phase #3 – Complete Necessary Settings on Target Phone
You still have to customize a few additional features before you can start using the app. These settings might include:
There are still a few settings you need to complete before you get started. Fortunately, the app will guide you through the entire process.
#1: Proceed to provide the specific details of the child, and click on Next.
#2: The app will ask you to disable Play Protect so that security apps won't flag its presence. Then, click on "Proceed Settings" to disable Play Protect functions.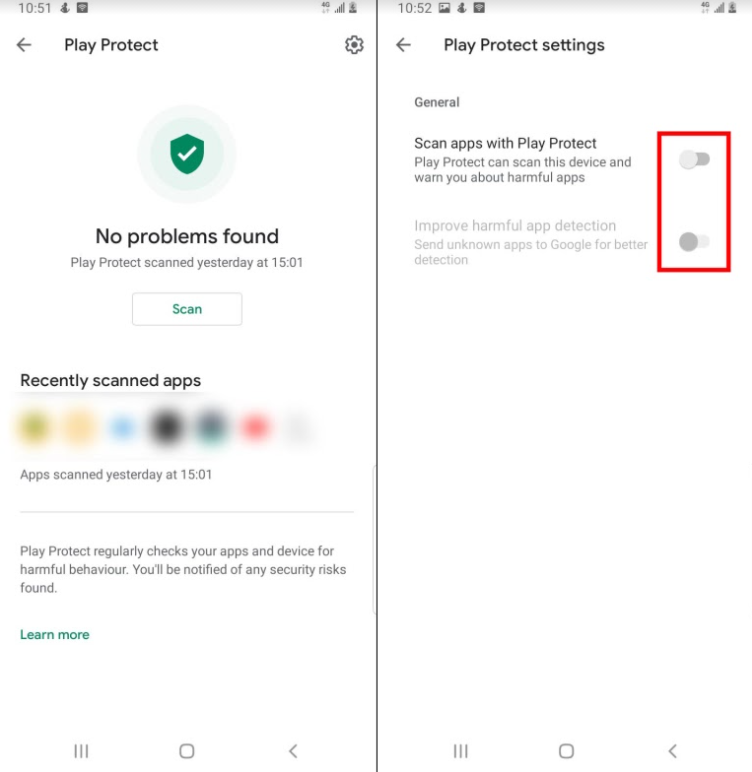 #3: On the Play Protect screen, tap on the gear icon on the top screen section.
#4: Disable the "Improve harmful app protection" and "Scan apps with Play Protect."
#5: Click on "Proceed to Settings" to activate the accessibility function. There will be a System Update Service in this section, which you should switch on.
#6: Click on "Proceed to Settings" again to move the trigger App Supervision.
#7: On the apps with usage access, click on the System Update Service. Then, activate the "Permit Usage Access" function.
#8: Move to the provide the Notification Access permission to the app by clicking on "Proceed to Settings."
#9: Click on System Update Service Notification and the on "Allow."
#10: You should then trigger Administrator Access and then click on "Proceed to Settings."
#11: In the proceeding step, Activate Screen Capture by clicking on "Proceed to Settings." Then, check the box that says "Don't Show Again" and then "Start Now."
#12: Click on "Allow All" to provide the app with access to the various phone details.
#13: Then ignore the battery optimization warning, and then click on "Allow" on the next pop-up.
#14: Click on "Proceed to Settings" once again to activate the app's manual management.
#15: Complete the set-up by locking the app from closure in your OS.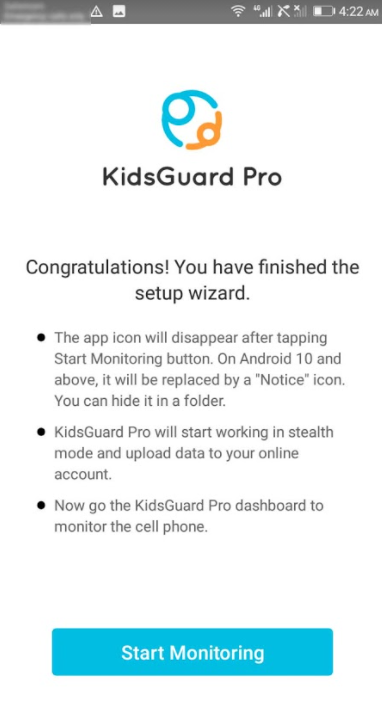 Part 4 – Verify Setup and Start Monitoring
Now, the app should be read for monitoring the target phone and its details.
Installing KidsGuard Pro on iOS
On iOS devices, things are a bit different. The good thing is that the installation here is straightforward.
Requirements
One-time access to the target phone.
An active internet subscription.
iCloud credentials of the target phone
Phase #1 Create a Free Account and Choose the Correct Subscription
Start by creating a user profile, and choose from the available subscriptions.
Phase #2: Download the Software to the Target PC
It's not compulsory to gain physical access to the device. You can set up the app remotely if you have the credentials. Also, ensure to switch on the backup function.
For Kidsguard Pro for iOS, you need physical access to the device.
Phase #3: Scan Data from the Target iPhone
Once the setup is complete, the app will start uploading data.
Phase #4: Access the Information from the Target Phone
The app provides you with access to the data through a neat and well-organized user interface.
Pros and Cons of KidsGuard Pro App
Pros
It does not require rooting or jailbreaking.
Can operate in the stealth mode function.
It offers several spying features.
The app uploads data fast to servers.
High quality and intuitive GUI interfaces.
Cons
Associated to various syncing complications.
The dashboard requires improvements.
Is KidsGuard Pro Detectable?
No, KidsGuard is not detectable and will run entirely in the background. Your child won't notice its presence.
Is KidsGuard Legal?
Yes, Kidsguard is legal and has a few prerequisites associated with its use. You may have to comply with some app use regulations in some areas, though.
Can KidsGuard Pro Let You View Deleted Browser History?
Yes, Kidsguard lets you access any deleted web history. Plus, it can provide you with details such as the time and date of access data.
Do I Need to Root/Jailbreak My Phone to Use KidsGuard Pro?
No, you don't need to root the phone before using the app. The only requirement is to install it the right way. The same applies to iOS devices as well.
Can You Install KidsGuard Pro Remotely?
Yes, the remote installation process for the app is simple. You need the iCloud details to access the phone.
More so, you need physical access to the device for Android setup.
Final Verdict
All things considered, there is no room for insufficient improvisation when it comes to taking good care of your goods. You have to use every viable option to ensure they are safe. In this case, give Kidsguard app a try.
It's easy to install, and you get real time insight into their online activities. Plus, the app is legit and available with excellent subscription plans.
Expert's verdict
Franklin Bryant
Franklin Bryant
You will get complete protection for your loved ones, we can vouch for it! As soon as the app is up and running you will start receiving the updates within seconds in the form of text as well as screenshots.