How to Spy on My Boyfriend's Android Phone for Free?
Have you ever asked yourself: "How to spy on my boyfriend's Android phone for free"? You might be wondering if he's keeping secrets or cheating on you and what it would take to find out. If so, this article is for you! We'll teach you how to spy on your boyfriend's phone without him knowing about it. So you can rest assured about the relationship you are currently in, and trust will not be broken.
As a woman, it's almost impossible to be in a relationship without wondering what your man is up to. You want to know if he's cheating on you, if he's having an affair with someone else, or if he's secretly doing things on the side. You can't just ask him, though – that will make him suspicious and defensive. Plus, it's not really fair to make him feel like he needs to justify his actions or beliefs to you all the time. That kind of thing can lead to resentment and anger, which can destroy a relationship even without the added suspicion of infidelity.
So what do you do? How do you find out if your boyfriend is cheating without actually asking him? And how can you do it without making him feel like he's being stalked or manipulated?
That's what we'll be looking into in this blog post.
Can I Spy on My Boyfriend's Phone Without Touching It?
Yes. It is possible to spy on your boyfriend's phone without touching it. The easiest way to do this is by installing a spy app on the phone that you wish to monitor. This will record all of his activities on his phone and save them on your device so that you can access them immediately through any device connected to the internet.
There are many spy apps available in the market for this purpose. These boyfriend spy apps will help you to keep tabs on all his activities and messages sent and received through his phone. It will also allow you to monitor his social media apps like Facebook, Instagram, etc. Plus, they usually have location tracking features that can tell you where he is at any given time.
Spy apps are software designed to collect information on the target's device, including text and social media messages, calls, GPS location, browser history, media files, installed apps, emails, calendar activity, etc. Spy apps are often used to monitor the device of a spouse, partner, child, or even employee. Spy apps usually run in stealth mode, meaning that it remains hidden.
To use a spy app, you need to download the software on the target's device, create an account, and choose a subscription package. Most spy apps have a free version with limited features. Once the app is installed on a target's device, go to the spy software website, log in to your account, and you are all set – you can see all your boyfriend's activities any time you want.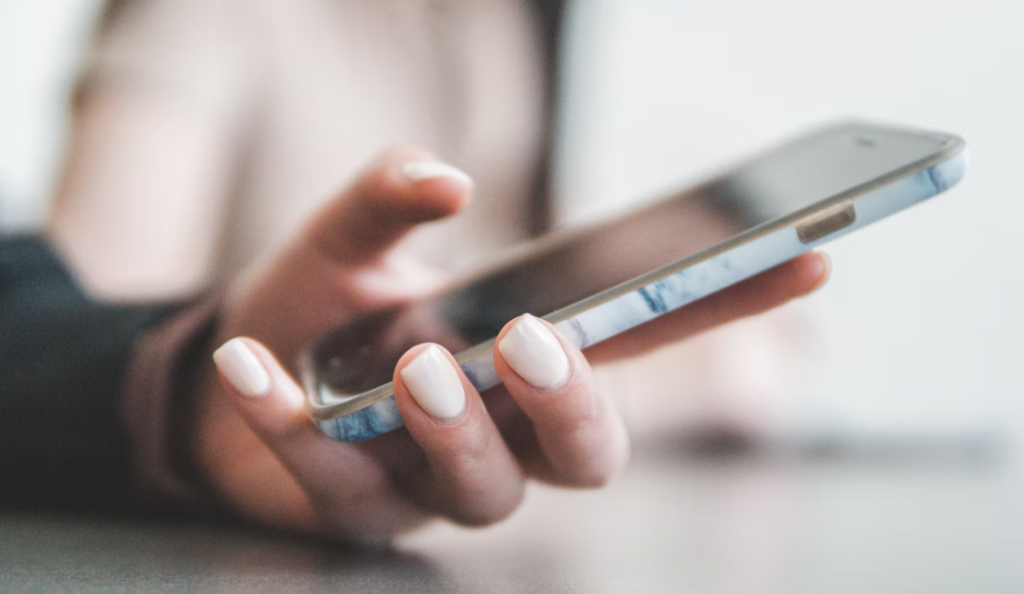 Now let's see what information you can get with the help of spy apps:
Monitor Social Media Platforms
People are spending most of their phone time on social media platforms, so it makes sense for you to want to monitor your significant other's social media profile. Android spy apps can track all social media platforms, including Instagram, Facebook, Facebook Messenger, TikTok, WhatsApp, Skype, Telegram, Viber, Line, Hangouts, Snapchat, and more!
Text Messages
With Android spy apps, you can read all the target's SMS messages without the need to root.
Track GPS Location
Wouldn't it be great to know where your boyfriend is at all times? Well, with spyware apps, you can! You can track your boyfriend's live GPS location as well as view his location history.
Geofencing
With geofencing, you can create zones on a map and get notifications every time the target enters or leaves these zones. This feature is most often used by parents to control children, but it can also be used to spy on a partner.
Browser History
Most spy apps will let you see the target's browser history, and some can even track Incognito browser history!
Call Logs
You can see all incoming and outcoming calls of your boyfriend, including the date and time when the call happened, the phone number of the caller, and the duration of the call.
Phone Contacts
With the help of spyware apps, you can see the phone numbers of the people in a target's contact list.
Keystroke Logging
With this feature, you can see everything that your boyfriend types on the keyboard, including messages, usernames, passwords, emails, browser searches, and chats. Some spy apps will even send you notifications when your boyfriend types some specific keywords.
With so many features that spy apps offer, finding the truth about your partner will be a piece of cake! Phone calls, messages, browser history, GPS location – you can see it all any time you want and have peace of mind your partner is being faithful!
How to Choose the Best Spy App for a Boyfriend's Android Phone?
With the digital world developing so fast and people spending more and more time on their phones, every day more and more people want to check on their partners to have peace of mind knowing they are truthful and loyal. With so many different spy apps on the internet, finding the best one is no easy task. Here are the features you should look for in a free boyfriend spy app:
Easy installation process – The best boyfriend spy apps can be installed in as little as 5 minutes!
Running in stealth mode – To not get caught, opt for the apps that operate discreetly in the device's background.
24/7 customer support – Should you have any problems with the software, you will be quickly connected with the customer support team at any time.
Accurate data updated in real-time – The best spying apps will monitor every keystroke and every tap of your boyfriend and send you real-time updates so that you can stay up-to-date with his recent activities.
Compatibility – Before installing a spy app on your boyfriend's phone, make sure it is compatible with his device to receive accurate information.
GPS tracking – Most spy apps will let you see your boyfriend's phone activity, like SMS and chat app messages, browser history, and social media activities, but the best one will also have a GPS location tracker letting you know where your partner is at all times!
We understand that finding the best software to spy on boyfriend's phone can be stressful. Luckily, the apps recommended in this article have all the above-mentioned features, so you can know for sure if your partner is being faithful and nothing threatens your relationship or if he is disloyal and it is time to confront him about it! Read on to see the 4 best spy on my boyfriend apps free, and download one today to find out the truth!
These Android spy apps are very easy to install and maneuver and usually have a free trial period so that you can make sure they work as advertised before committing to buy them.
Best Way to Spy on Your Boyfriend's Phone Without Touching It – Use eyeZy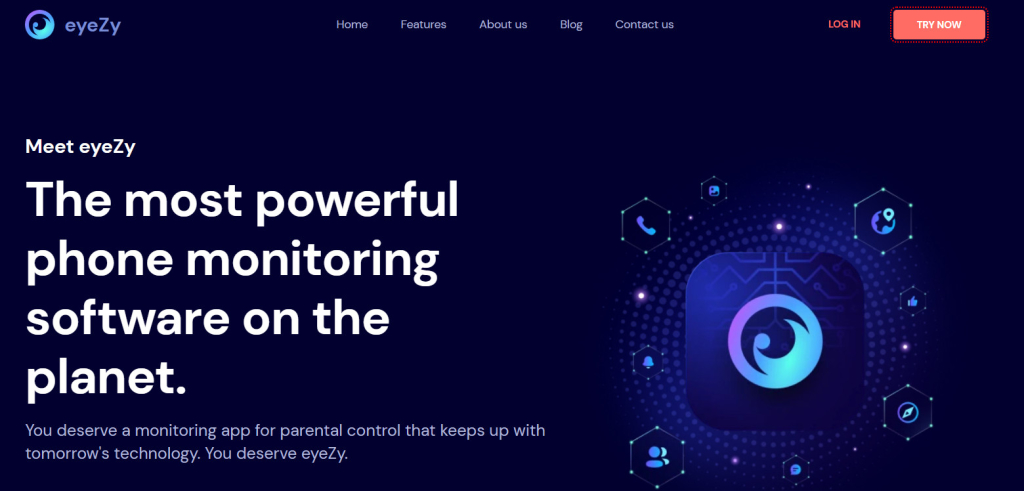 eyeZy is a unique spying app that allows users to track the location of their phones and view text messages, call logs, and internet search history without even touching their phones.
You can also see what apps are installed on the device, all without breaking into it or jailbreaking it. All you need is the IMEI number of the device you're tracking, and eyeZy will do the rest. It also provides the so-called Live Control Panel. This feature gives you dynamic access levels about your boyfriend's device information and the incoming and outgoing data for that matter.
It is one of the best options if you are wondering how to spy on your boyfriend's android phone for free. This is because it has a 14-day guarantee which gives you ample time to test if it's really working and beneficial on your part before you fully commit to a full subscription which starts at $29.99.
Don't forget to check our eyeZy review.
How to Spy on My Boyfriend's Phone for Free With SpyBubble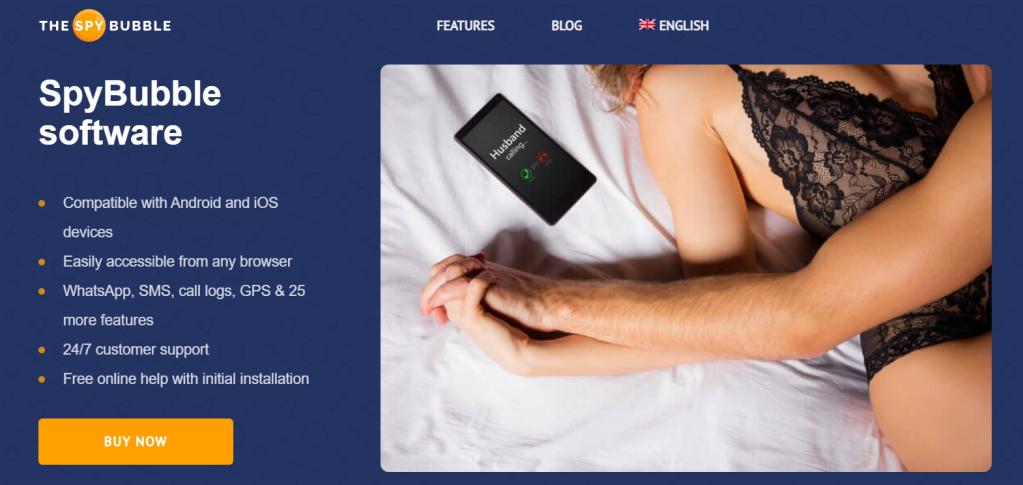 SpyBubble is a phone spying app that lets you track all of his phone activity, including text messages, call logs and GPS location. Best of all, it's completely undetectable, so your boyfriend will never know you're spying on him.
To get started, simply create a free account at SpyBubble.com. Then, use the provided software to install the app onto your boyfriend's phone. Once installed, SpyBubble will invisibly track all of his phone activity and send it to your account.
You can then log in to your account at any time to see what he's been up to. SpyBubble is a great way to keep tabs on your boyfriend without him ever knowing. It's perfect for anyone who wants to know what their loved ones are up to behind their back.
On top of all that, SpyBubble offers 24/7 customer support to help you work your way to efficiently make use of the phone spy app without getting caught and answer any other questions or concerns you may have.
uMobix: App to Spy on My Boyfriend's Phone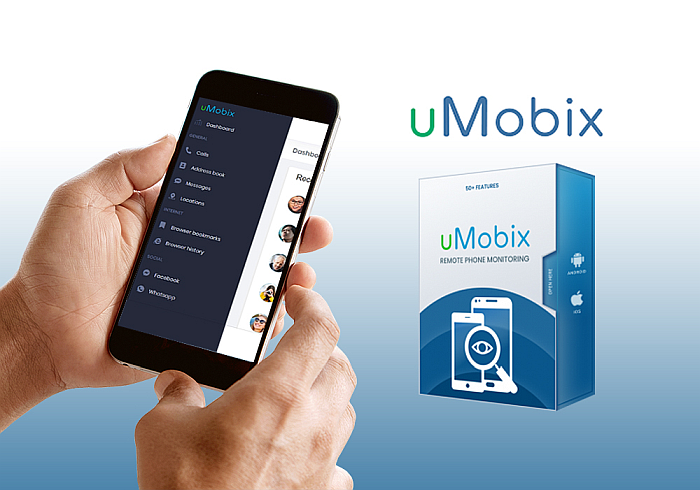 The uMobix phone spy app is one of the most sought-after solutions for women who want to monitor the activities of their husbands or boyfriends. This app allows you to keep track of outgoing calls and messages, as well as track a phone's location with GPS. It also has a feature that shows you his trip history, to be sure.
It's also possible to check his Facebook Messenger and instant messages. Plus, you can view the browsing history, photos, and videos through the phone's media files. You can also listen to live microphone audio in real time (for premium packages)!
In addition, uMobix is compatible with most current models of Android smartphones. There's no need to bother installing third-party apps just to enjoy their benefits.
mSpy: Free App to Spy on My Boyfriend's Phone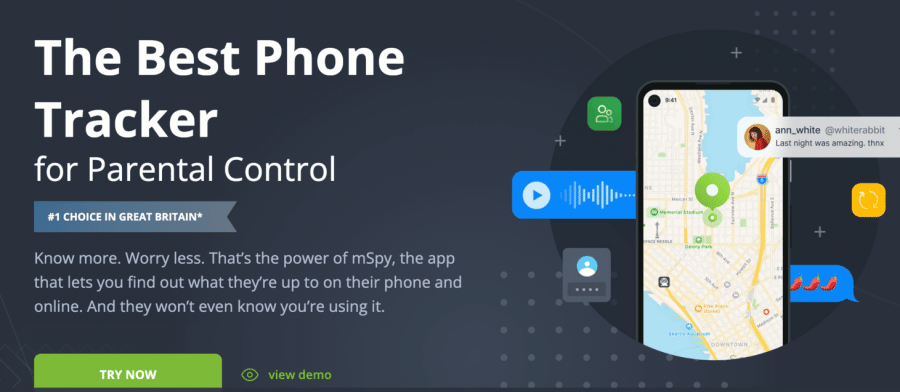 What's wrong with you? Are you trying to sneak by on the phone? Misdirected, huh? Well, if so, then we have a great solution to your problem.
mSpy is an amazing app that allows you to track your partner's activities easily. It works in background mode and offers activity updates of the targeted phone every 5 minutes.
Apart from location tracking, you can also read incoming or outgoing text messages from the app itself. Using it is simple and fast, so there isn't any chance of confusion. What's more, it provides advanced social media monitoring of both public and private files, even if they have been deleted. So, there's nothing he can hide from now on.
The best part? mSpy has a detailed live demo available, with 24/7 toll-free helpline support and a refund policy with a 14-day money-back guarantee. So you can be sure that your investment is worth it!
Spy on Boyfriend's Cell Phone With Cocospy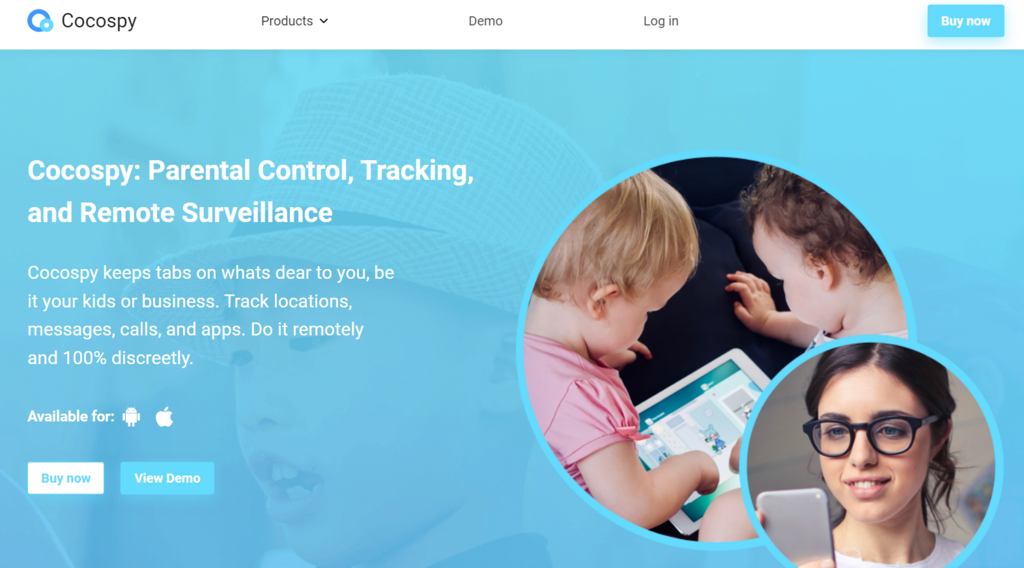 Cocospy is a powerful spy app that allows you to spy on your boyfriend's phone in secret. It's one of the best spy apps for Android out there and has been used by thousands of people around the world.
Here are some reasons it's so popular:
You can record all activities on the target phone (including calls, text messages, emails, and social media activity).
You can see a log of all incoming and outgoing calls made from the target phone as well as their location at any given time.
You can view all text messages sent and received from the target phone.
You can read email conversations sent from or received by the target device.
You can use Cocospy's geofence marker to create virtual boundaries on the map and receive alerts when those boundaries are crossed.
Check our Cocospy review to find more information.
The Ethics of Spying on a Partner
Installing a spy app on your partner's phone may let you instantly read all of their messages, emails, and even their browser history but at what cost? If your partner catches you spying on them, they are not going to be too pleased, to put it mildly. In most cases, it is going to cause a fight, and there is a serious chance that your relationship may be irreparably damaged. Do you really want to hurt someone you love by spying on them?
Even if your boyfriend does forgive you for spying on him, he may never truly get over it. He will always know what you did.
Spying on your partner is a fairly large breach of privacy. Think about it, would you like your boyfriend to read every single message you have sent or to know all of the websites you have visited? Probably not! If you are going to breach your partner's privacy, make sure you have a good reason!
While secretly reading your boyfriend's messages and accessing his phone may not be ethical, neither is cheating! If you have a strong suspicion your boyfriend is unfaithful, and he won't admit to it, then sometimes you need to take drastic measures like installing a spy app on his advice. Just make sure your intuition is right!
Alternatives to Spying on Your Boyfriend
Installing a spy on your boyfriend's phone isn't your only option. You could confront your boyfriend and try to force him to admit he is cheating. Unfortunately, the chances of that happening are very low. You could contact his friends or family and see if they will spill the beans.
If you think the relationship is worth saving, you could book some sessions with a counselor. Your boyfriend may feel comfortable talking about your relationship's problems in front of a professional. And your counselor will be able to come up with effective solutions.
The Dangers of Spyware Apps You Must Be Aware of
It is fairly easy to spy on boyfriends phone, but are there any disadvantages and dangers? Many experts say that installing such apps on your partner's phone secretly is illegal and if you later want to go to court, the evidence collected from this software will be inadmissible. Moreover, if your lawyer decides to accept this evidence, they can face civil or even criminal charges.
Spyware apps can also be dangerous if they are downloaded from untrusted sources. This way, you can get your boyfriend's phone exposed to hackers who might misuse his private data.
Another potential danger of using Android spy apps is the emotional impact on your partner. Suppose you were wrong, and your boyfriend has always been faithful – if he finds out you spied on him, it might ruin the trust and, eventually, the relationship. And if you are caught spying on your partner, even though it is very unlikely, he might sue you for the invasion of privacy, leading to serious criminal consequences.
We recommend using spyware only when you are almost certain your partner is cheating – for example, he is spending more time on his phone, hides his phone from you, changes passwords, pays less attention to you, and behaves strangely. Remember you can always address your concerns to him and have an open conversation or even visit a couples' therapist.
Conclusion
There you have it! A complete guide on how to spy on your boyfriend's phone. We also mentioned some easy-to-use apps in the list that can do most of the spying for you but still require some skill and direction.
After reading this blog article, we are sure you will be able to catch your boyfriend cheating red-handed and win back your peace and trust with ease if your partner is a faithful one! If you found nothing suspicious upon investigating using our recommended apps, then congratulations! It's a great manifestation that you're in a secure relationship, not vulnerable to break anytime soon.
But if you found glaring evidence of disloyalty and unfaithfulness, we're sorry but still, congratulations! You can finally free yourself from a relationship that's no longer growing you. Remember, spying on someone's phone can be a great way to catch them in the act of doing something that they shouldn't be doing. It can also be a way to distance yourself from the toxic people in your life.
So, make sure to use it with proper guidance – for the right reasons and intentions – to avoid getting into trouble.
FAQ
How Can I See What My BF Is Doing on His Phone?
If you want to know what your boyfriend is doing on his phone, there are a few things you can do. The first thing is to ask him. He may be able to tell you what he's doing or why he's doing it, and that way, you won't have to worry about it.
If that doesn't work out, you can also try installing a spy app to put on your boyfriend's phone. You can find a phone monitoring app online. You could also ask a friend who has any of these apps installed on their own phone if they'll let you borrow it for a day or two.
Once the app is installed, it will allow you to see all of his activity. This includes sim card texts and emails to photos and videos stored – all from the comfort of your own smartphone! You should also consider setting up a parental control system on both phones, if possible. So that no one else gets access to these installed apps aside from you.
How Do I Find Out If My Partner Is Cheating on His Phone?
There are several tested ways you can find out if your partner is cheating using his phone. You can physically check his call history, messages, and social media messages to see if there is any suspicious or inappropriate activity.
You can normally know if he is cheating if he spends more time on the phone than usual or if he becomes defensive when asked about his activities on his mobile phone. There are also available free apps to spy on your boyfriend's phone. These can help you to check if he is being faithful to you even without your presence.
There are many reasons why you need to spy on your partner's phone, but whatever the reason is, it's important that you don't do anything illegal. This is because some laws govern the use of tracking devices and mobile spying apps.
What Apps Can I Use to Spy on My Boyfriend For Free?
There are a few apps that can help you spy on your boyfriend's phone. They all have their pros and cons, so it's important to do your research before deciding on one.
The first option is to use an app like Find My Friends, which offers a free version but requires you to have an Apple device. It allows you to track your boyfriend's location and see where he's going and who he's meeting with by checking the messages that come along with his trip history.
Another option is to use an app like SpyBubble or mSpy, which offer both paid and free versions. These apps allow you to monitor your partner's phone calls and all their messages (and/or emails), as well as view his call logs, browser history, and more.
Other popular options include XNSPY, eyeZy, Hoverwatch, MobileSpy, ClevGuard, FlexiSpy, and more. Not only do these apps allow you to keep tabs on your BF's latest data and location, but they also allow you to view past phone activities as well.
Why Should I Use a Spy App to Monitor My Boyfriend's Online Activity?
You should use a spy app to monitor your boyfriend's online activity because it will tell you what he's doing on his phone and give you peace of mind that he isn't cheating on you.
It's important to have trust in your relationship, but sometimes it's hard to know if your partner is being honest about where they are or who they're interacting with. A spy app allows you to monitor the phone usage of the person closest to you so that you can feel confident that they're not keeping things from you.
Cheating is a huge red flag in any relationship. But when it comes to marriage or long-term relationships, it can be even more devastating. If you suspect your partner is cheating on you, using a spy app can help provide clarity and direction so that you can take action and protect yourself from further damage.
The good news is that there are tons of different options out there – so if one doesn't work for you, try another!
Will My Boyfriend Know if I Install a Spy App on His Phone?
No, if you install a premium spy app on your boyfriend's phone, he will likely not know. Not unless you missed a certain setting on putting up the app or you were caught doing it. The way these apps work is that they are undetectable to the user. They run in the background and collect data without the user knowing.
The other way your boyfriend would be able to tell if you installed a spy app on his phone is if he had some sort of expert anti-virus software installed that would detect the app as malicious software. Since most people don't have that kind of software installed on their phones, it is very unlikely for your boyfriend to know if you installed an app or not.
Rest assured, the best apps to spy on your boyfriend's phone never fail to keep your identity hidden once you start monitoring the target phone's activity. So, be sure that you choose the perfect one for your needs.
What Really Are Spy Applications?
Spy applications are software that can be installed on a device to monitor or collect information about the device's activity. These tools have been used by law enforcement, parents, and spouses for many years.
The most common use of spy applications is monitoring mobile devices. This allows users to see their location and call logs, who they are communicating with via text message or email, and more.
They also allow subscribers to monitor applications like Facebook, Instagram, Twitter, WhatsApp, and Snapchat, of the target phone for more solid grounds for suspicion. This is why many girls use these apps to spy on their boyfriend's phones.
Not only do these apps provide a lot of information, but they also allow users to access it from anywhere.  If you want to check up on your spouse or child's activities, simply log in from a computer or smartphone and view all the data you need.
There are tons of different spy apps out there, with varying advanced monitoring features and prices. Some are more expensive than others, but many of them offer a free trial period, so you can try them out before you buy.
Are These Spy Apps Safe to Use?
Spy apps are safe to use, but there are some things you should know first. Spy apps are programs that allow location sharing, recording calls, reading deleted messages, viewing browsing history, and more.
They're very popular because they give parents peace of mind when it comes to their children's safety. But spying on someone for malicious intent is a violation of privacy, even if it's technically legal. If you are worried about your personal information being leaked, then fret not! Spy app companies' top priority is protecting their user's personal information.
There is no way they would uncover your identity unless you did something grave. They also ensure that the information from the target phone will be delivered to you and not to the other users.
So you can rest easy knowing that you are safe and secure while using these apps to keep watch of your loved ones' phone activities.
Which App Will Allow Me to Spy on My Boyfriend's Phone Without Installation?
There are a lot of apps that claim to be able to spy on your boyfriend's phone without installing anything. But most of them are either scams or don't work very well.
To date, there are no spy apps that are completely free to help you monitor your boyfriend's phone activities. However, most spy apps – including those mentioned above – come with a free trial and money-back guarantee.
You can try them out for free. If they don't work as advertised, you can get a full refund.  This will help you avoid wasting money on a product that doesn't work. And if you're not happy with the product, you can get your money back.  
So if you use one of these spy apps, we recommend that you do some research before purchasing it to know exactly what it is capable of doing and how much it will cost – both in terms of time and money.
Do You Need Physical Access to the Target Phone if You Want to Install a Spy App on Your Boyfriend's Cell Phone?
Yes, you need physical access to install spy apps on your boyfriend's phone. The only exception is if your boyfriend's iPhone is jailbroken (that is, an iPhone that has been modified by the user).
If this is the case, other apps can be installed remotely. These apps are just as reliable but sometimes have fewer features than those installed with physical access to the device first. In most cases, for Android phones, you need to get a hold of the target phone at least once to connect that phone with your spy app account.
This is because the spy apps need to be installed on the target phone first. Once this is done, you can access the app from any device, including your own phone or computer.