How to Clone a Phone Number for Free?
So, how to clone a phone number for free? You can clone a phone number by using a bluetooth cloning device, data transferring software, a SIM card reader, or with a spy app. A spy app is the easiest as it only takes 5 minutes to set up.
Phone cloning is the process of copying the identity of a phone. People clone phone numbers in an effort to access the target's data, such as messages, files, photos, and videos, or to use their phone without their knowledge. In this article, we are going to show exactly how to clone a phone number and reveal four highly effective methods!
Is It Possible to Clone a Phone Number?
Even though phone manufacturers have made it more difficult, it is still possible to clone a phone number. Telco companies have also adapted and are able to quickly identify cloned phone numbers and block them from the network.
To ensure you can effectively clone a phone number, you need to select the right method. Many approaches are outdated and simply won't work anymore as SIM cards have become more advanced. Don't worry! Below we have four tricks for you that we have personally tested and are proven to work.
Methods to Clone a Phone Number for Free?
Next, we are going to review the most relevant and safe ways to clone a phone number.
Use mSpy – Top Rated Spy App!
A spy app doesn't technically clone a phone number, as you can't use the phone to make calls or browse the internet. However, it does secretly download all of the target phone's contents and send them to your device.
mSpy is considered the Michael Jordan of spy apps. This app can be installed remotely on iOS devices and only requires 5 minutes of physical access to the target's Android to set up. Once installed, this app automatically gets to work, and within 1 hour, you can read all of their messages, see their browser history, social media activity, and even live location. All of this data can be accessed remotely by signing into your mSpy account.
You can access the following data with mSpy:
Social media private chats (WhatsApp, Facebook, TikTok, Instagram, Snapchat, Telegram);
SMS messages;
Emails;
Call logs;
Browsing history;
GPS location;
Photos and videos.
It takes zero technical skills to use mSpy, and the app is undetectable. The target will have zero idea that you can see everything on their device!
mSpy is an amazing deal at under $12 per month and is perfect if you want to keep an eye on a cheating boyfriend or want to protect your kids from online creeps! Learn more about this app using our mSpy review.
Use a Bluetooth Cloner
Did you know there are Bluetooth cloners that, in an instant, can download the entire contents of someone's phone straight to your device? The best cloner on the market is Super Bluetooth Hack. With this app, you can download everything, from texts to videos to secret files and more!
To start cloning via Bluetooth, follow these steps:
Open Google Play and install Super Bluetooth Hack;
Follow the guided installation;
Turn on Bluetooth and connect to the target's device;
After connecting, open the cloner app and select what you wish to clone!
This hack is totally free and simple to pull off. Unfortunately, it only works on Android devices. It is also not great suitable for remote hacking because you need to connect via Bluetooth.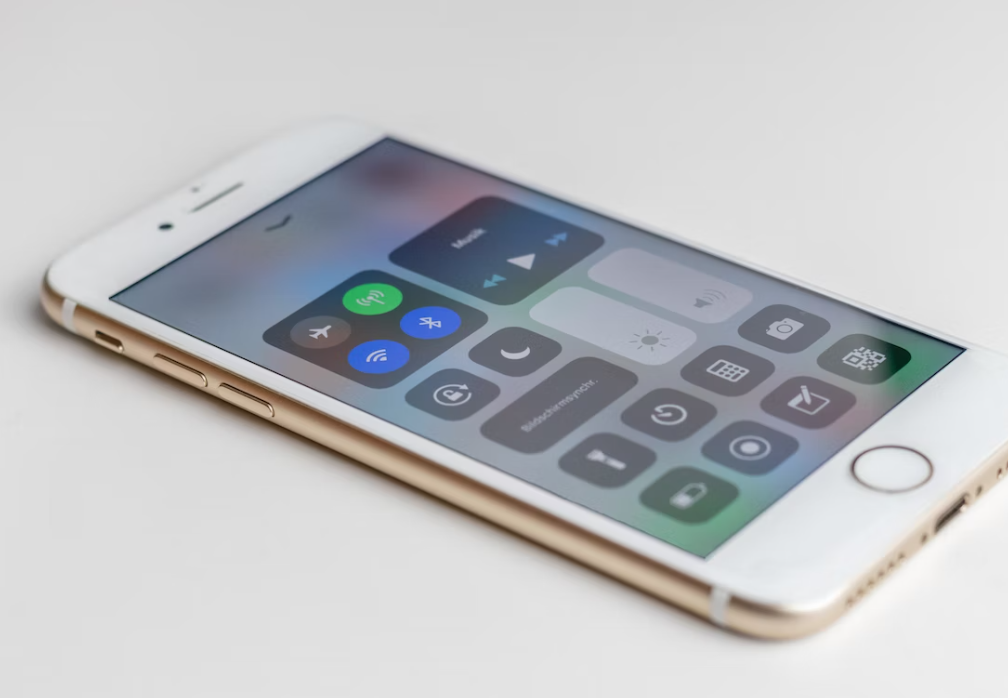 Use CLONEit
CLONEit is a top-rated data transfer app that can effortlessly copy all of the target's phone data directly onto your device with the click of a button. To use CLONEit, you need to download the software on your device and the target's and connect to the internet. Once connected, you can transfer everything, including texts, chat logs, photos, videos, browsing history, and more!
CLONEit is fast and easy to use. To start cloning, just follow these steps:
1. Install CLONEit on your phone and on the target's phone.
2. Click Sender on your device (wait a few seconds until your phone becomes a hotspot).
3. Take the target phone and connect to the hotspot.
4. Click Ok to confirm connection.
5. Tap on the particular data you wish to transfer from the target's phone to yours.
6. Tap "Start" and just like that, the data will be transferred.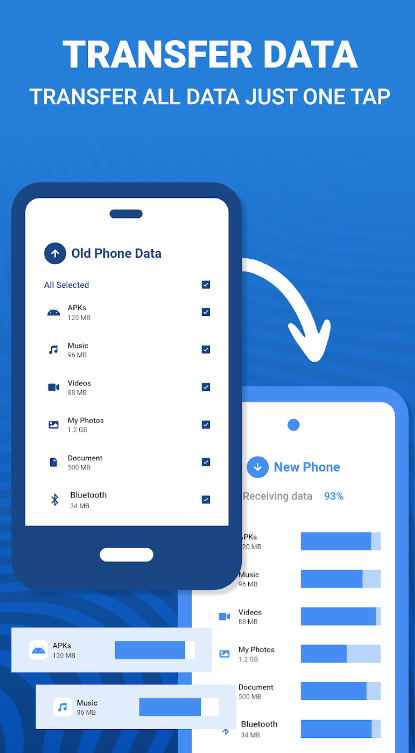 The downside to CLONEit is you must install the app on both devices and you must connect both devices. CLONEit is not suitable for secret monitoring as the target device will see that you have installed an app on their device. This data transfer app also does not allow continual monitoring, as the target's future text messages will not be sent to your device.
This is why SpyBubble is a better solution because as long as SpyBubble is installed, you receive all of the target's texts and social media app messages forever!
Don't forget to read our SpyBubble review.
Use a SIM Card Reader & IMEI
If you know the SIM's International Mobile Equipment Identity (IMEI) number and have a SIM card reader, you can clone it onto a new SIM card and start using the cloned phone number.
How to clone a phone number with a SIM card reader? Follow these steps:
Take the target's phone and remove the battery SIM card
Write down the IMSI number (located on the back of the SIM)
Insert a SIM Card Reader (you can buy them online) into the target's SIM card slot
Connect the SIM card reader to your new SIM and to your computer
Check the KI number copies everything
Once it is fully copied, insert the cloned SIM into your device and start using it as normal
Unfortunately, Telco companies are well aware of this tactic and have the means to identify cloned numbers and block them. They may also hand your data over to the police, and you face criminal charges.
If you are interested in this way to clone a phone number, read our guide:
Tips for Preventing Cloning Your Phone Numbers
To clone a phone number, the hacker needs to have physical access to your phone. So the best way to prevent your phone from being cloned is to not let your phone out of your sight!
Also, make sure your phone is secured by a PIN code and or fingerprint lock so that even if a hacker does get access to your phone for a brief moment, they can't clone your number.
Finally, don't click on any shady links, and don't use unrecognized apps, as they could cause your phone to be infected with spyware. Once your phone is infected, a hacker can secretly access and steal all of your data, and you won't even realize it!
What Can You Do If Your Cell Phone Number is Cloned?
If you suspect your cell phone number has been cloned, you should contact your telco provider and request they block the number. Your telco company will then provide you with a new number.
If you are extra cautious, you can also purchase a new phone, but a new SIM card should solve the problem. You may be able to get a refund for charges that were racked up by the hackers. Unfortunately, if a hacker has cloned your phone's data, there is no way to retrieve it.
Your telco provider may contact the police, and there may be an investigation depending on the nature of the cloning. Police often shut down phone cloning operations, and the ringleaders can receive lengthy prison sentences.
How to clone a phone number? Use mSpy! Even though cloning a phone number has become increasingly difficult over the years, it is still possible. The easiest way to clone a phone for the purpose of accessing someone's data is to use a spy app like mSpy. You have to know that you can choose from Android spy apps or iPhone spy apps.
mSpy takes just 5 minutes to install and then, once installed, runs in stealth mode. It will automatically download all of the target's data and send it to your mSpy account. You only need physical access to the target's phone once during the initial installation stage.
With mSpy, you can secretly read someone's texts, social media messages, and emails, access their browsing history and track their live location. mSpy is perfect for long-term remote tracking!
Conclusion
If you want to clone a phone number in the traditional sense and be able to make calls with the hacked phone number and use the data associated with the number, you need to purchase a SIM card reader and follow the steps listed above. This technique is complicated and illegal, and the Telco company will quickly block your access. You are better off just using mSpy.