How to Clone a Phone Number Without a SIM Card?
This article will explain how to clone a phone number without a SIM card. You will learn diverse ways to make it happen. But let us start from the beginning…
What is Phone Number Cloning?
Cloning a phone means that one can create an exact copy of the phone to be transferred to another smartphone. In most cases, it is necessary to obtain physical access to the victim's mobile phone and then install programs that allow third parties to make phone calls, receive text messages and install and use new applications.
However, you can lose control of your mobile phone with a remote attack that applies social engineering techniques, which we will explore in this article.
In the case of cloning the two devices can be used at the same time, so be careful! If your smartphone shows signs of slowness, excessive battery consumption and overheating, that could be a sign. Other symptoms could include sending and receiving unknown messages and emails and installing innovative programs.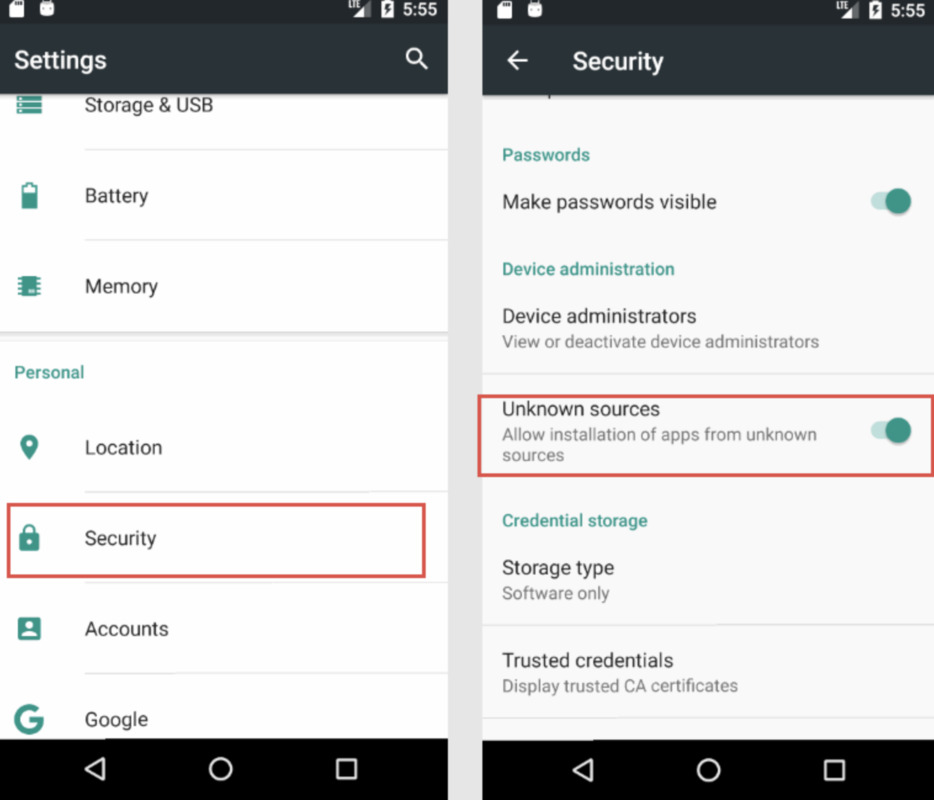 Is It Possible to Clone a Phone Number?
Can a phone be cloned? There is no definitive answer to this question. While it is technically possible to clone a phone number and that is not such easy as it sounds. However, with these methods, cloning a cell phone with spyware specifically designed to remotely monitor the activities of another device is straightforward.
You can also use data transfer, backup and restore tools for your device. If you have an Apple device, you can get an exact copy of it from an iTunes or iCloud backup.
If it is an Android device, it is necessary to use spyware, such as mSpy, which detects the data from it and transfers them to the Control Panel, from which they can be consulted at any time, without limitations.
How exactly do you clone a phone using spy software? First, choose the product that suits you best. At the top of our list is mSpy for iPhone or Android. Let's see how to use it!
To clone an Android Phone:
Download and install the app on the phone you want to clone.
Enter the license code that was emailed to you.
Access the control panel on your device, and make sure the app is connected to the phone to be cloned.
View cloned Android data.
To clone an iPhone:
Log in to the spy app account on your phone.
Enter the Apple ID and password of the phone you want to clone.
Verify that the phone has been cloned to your account and view the data from your dashboard.
Can I Clone a Phone Number Without SIM Card?
Yes, you can clone a phone number without a SIM card.
As mentioned, with mSpy, you can obtain a copy of the data contained in another person's device and consult it at any time from the appropriate Control Panel, which is the core of the program.
With mSpy you could detect several information, such as messages, images, photos and videos sent and received on instant messaging platforms, a log of incoming and outgoing calls, a list of apps installed on the device, words typed on the device keyboard, social media activity, browsing history, phonebook, agenda and calendar notes, GPS position of the mobile phone and routes travelled and last places visited. But also, Wi-Fi networks that the device connects to.
MSpy (not to be confused with mSpyItaly, which is a different service) also allows you to capture the screen image of the clone phone with the appropriate Screen recorder function, spy on kid's text messages and block incoming calls from certain senders, and completely prevent access to the internet or specific content.
As you can see, mSpy offers the tools not only to clone a mobile phone remotely but also allows you to thoroughly analyze the entire telephone, digital and browsing activity.
So, How to Clone a Phone Number Without a SIM Card?
First off, You Can Clone a Phone Number Through Spying Tool. MSpy is easy to use, has a quick installation and has affordable prices. Customer support in Italian, available 24 hours a day and advanced features and innovative tools, which allow you to conduct all-around monitoring of telephone and online activity.
The mSpy software uses the latest encryption protocols to ensure that the data detected by the system during remote monitoring is safe.
MSpy software is compatible with both Android and iOS devices. Let us see in detail how to use the program on mobile phones with the Android operating system.
Here is a mini step-by-step guide to using mSpy on Android devices:
Download the app or use the software on your PC, then click on "Compatibility" to verify that the mobile phone to be monitored is compatible with the program.
Create mSpy account.
Select the Android icon to indicate the operating system of the device to be monitored.
Choose the subscription that best suits your needs.
Proceed with the purchase.
Disable Google Play Protect directly from the Android settings.
Install the application on the phone to be monitored, following the instructions received via email.
Log in to your account.
Click on Dashboard at the top left and start monitoring.
And now here's the guide to using mSpy on Apple devices:
Subscribe to mSpy.
Sign up for a subscription.
Jailbreak the iPhone to be monitored to take advantage of the advanced features of mSpy.
Enter the iCloud credentials on the iPhone of the person to be monitored.
Enable iCloud Backup.
Install mSpy on the device to be monitored.
Log in to your dashboard.
Start remotely monitoring telephone activity.
There are also other methods to clone a phone without a SIM card, let's see some of them.
Clone a Phone Number with Programmable Cards
Besides the above method, you can also clone your SIM card with programmable cards. There are two types of programmable cards that you can use in this matter:
COMP128v1: it is easy to clone.
COMP128v2: Difficult to be cloned due to secure firmware.
First, we understand how to clone a phone with a SIM card. You need to know the essential factor to accomplish this task. You do not need a SIM card cloning app for that matter, but completely different software.
Let's see the walkthrough:
Install Woron Scan on your computer and configure it to clone your SIM card.
Connect the SIM Reader to your PC. Get the target SIM.
Perform "IMSI Search" and "ICC Search" consecutively. Note IMSI search result and ICC number.
Search for programmable cards
Then do the "KI" search. When the search is complete, remove the target SIM card.
You need to download the "SIM-EMU" software now to your blank SIM card by connecting it to the system.
Configure the SIM and enter the information such as IMSI result, KI and ICC number.
Enter ADN / SMS / FDN # e.g., 140/10/4 later.
FDN: fixed dial number, SMS: number of messages on the SIM and AND: abbreviated dial number
Tap the "Write to disk" button and rename the file to "SuperSIM.HEX". Tap "OK" when the EEPROM file window pops up, after renaming it to "SuperSIM_EP.HEX". Click "Save" later.
Mount the blank SIM card on the burner and add the desired files to it. Tap the "Write" button. Click "Finish" when the SIM cloning is complete.
Clone a Phone Number with Secret Menu
Unlike the other methods, this only works on Android devices. Also, the process is not as simple as the first technique. However, you can learn how to clone a mobile phone without a SIM card using its security menu by following these steps:
Write down the model number of your device which you find in settings> Security.
Find the ESN (Electronic Serial Number) or MEID number of your device by opening it and looking for it behind the battery.
Likewise, the model and ESN number of the target device must also be identified (and noted).
Now comes the hardest part. You need to look for special codes for your device. Each Android device has special codes that can change its phone number. Therefore, look for a code to change the default phone number on your device.
Following this technique, you need to change the phone number of the target device, which will match the source device.
Next, charge the target phone and turn it on. After that, you can make a call to test it.
Clone a Phone Number via SIM Apparatus
This should always be a viable solution for cloning a phone number. You must first purchase a blank programmable SIM card and a SIM Reader firmware and reader. In addition, you need to download some SIM cracker programs as well, such as the Magic SIM on your computer.
Let's see how to do it:
Get out the SIM card from the phone, you can insert it into the SIM card reader and connect to the computer so that the SIM cracker program will read the information.
Once the program recognizes the SIM card, you can select "Crack SIM" in the toolbar to select all search options. It will receive all the keys to clone a phone number. You can delete them or save them to a file.
Unplug the target SIM card from the File menu to avoid further damage.
Reconnect the SIM card to the phone to find out if it still works.
Insert the blank SIM card into the SIM card reader software.
Select "Write to SIM" to write the target phone number information to the blank one with a DAT file.
After about 10-20 minutes needed to write the data on the empty SIM card, a security code may be requested from the network provider, just enter the code to clone the mobile number.
Can You Get 2 SIM Cards with The Same Number?
It depends on your phone company. Unfortunately, generally, you cannot have the same number on two sims. You can optionally use another number for work and activate call forwarding from your staff to the new number.
Only some phone companies allow a similar service called "Dual SIM" or "SIM bis" for a fee, which allows you to have an extra SIM with the same phone number. But this is an exclusive service of a few operators.
Is it Possible to Clone SIM Remotely?
Yes! Obviously. There are many ways to do this like cloning a phone remotely and you can even clone a cell phone without a SIM card and without them knowing. With a reliable cloning app, you can easily get the data and information you need on the target phone. If you are one of those who start cloning a phone, you are in luck as I will teach you three ways to clone.
Solution 1: Clone a Phone Remotely via Bluetooth Hacking Tool
To clone a phone remotely, you can use this third-party tool which exploits a vulnerability on the target phone. If your phone has not been updated in some time, it may be vulnerable to Bluetooth Security Attack.
Here, we use Bluetooth to pair with the target phone. Here is how it works, by pairing a Bluetooth app like Mobile, you can easily clone the target phone. With it, you can get all the necessary information and data that you need.
To know how it works, follow the steps below:
Download the Mobyware Hack Tool on your phone and install it. You can also visit the website on the target Android device and install the app.
During installation, the app will ask you for a passcode. The possible passcode could be "1234" or "0000".
Turn on Bluetooth on your device and connect it to the target phone. Both devices should be within the range required for a Bluetooth transfer.
After pairing the devices, the tool will exploit the vulnerability and provide all the crucial information related to it.
You will be able to clone the target phone and access the call logs, messages, and key presses of the target device without touching it.
Solution 2: Clone a Phone Remotely by Restoring and Backing Up Files
If you are not sure if you can successfully clone a phone via the Bluetooth app, you could try by transferring and cloning its files and data. Some data transfer apps can effectively transfer data without quality loss like echo share Switch Mobile Transfer.
Mobile Transfer Echo share Switch is a transfer tool that can collect information about the target phone. With it, you can restore and back up files. Using the program, you can transfer and clone data from Android to iOS devices.
Echo share Switch Mobile Transfer works perfectly on all iOS and Android devices. It also supports Windows and Mac. More than eight thousand devices are supported by eco-sharing including devices provided by Verizon, and Sprinte T-Mobile.
This program supports various types of files, such as videos, photos, contacts, messages, bookmarks, calendars, voice memos and music. With this phone transfer tool, you just need to select file types and clone various data types to your new phone in one minute.
Conclusion
We have described in detail the best methods by which a copy of a mobile phone can be created on another device. You can also use Google Drive, Bluetooth and software specifically developed to allow you to obtain remote access to another device, but these are the most efficient ones. Among the various solutions illustrated, the best and most effective method for cloning a mobile phone remotely is to resort to the use of special spy apps, such as mSpy.