How to Recover Deleted Text Messages on Android?
There are several gut-wrenching experiences surrounding android device use. Few of them are as needing a text you know has already been deleted. There are several reasons why you might delete a text. You may just be needing some space for memes, or simply want to hide confidential messages.
This article shows you several ways you can go about recovering deleted text messages on Android devices. We will cover how to:
Use SMS Recovery Software to Retrieve Deleted Messages on Android
How to Undelete SMS on Android with Third-Party Software
Find Deleted Text Messages on Android with Google Backup
How to Recover Deleted Text Messages on Android without Computer
By the end of this article, you should have at least one solution to recover your deleted Android texts. Let's dive in!
Use SMS Recovery Software to Retrieve Deleted Messages on Android
We would all wish to have a trash can on our Android devices for deleted text messages. Recycling bins in our computers make it so easy to recover and restore deleted information. Some Android apps like the gallery and file managers do have to recycle bins on some devices. This is not the case for SMS on most devices.
Also, text messages are not erased immediately after you press the delete button. The Android OS keeps data in storage until they have to be overwritten. This is where SMS recovery software comes in. They are able to trace and locate deleted Android messages if they haven't been overwritten by system processes.
To recover deleted text messages using Android SMS recovery software, follow the steps below:
Connect your Android device to Windows PC and launch Android Data Recovery.a computer. The program will automatically detect your Android phone.
Choose "Messages" and click "Next" when prompted about what kind of data you would like to recover from your Android device.
Install the FonePaw App after the program has scanned your Android phone for deleted messages.
Enable install via USB on Android device then Tap on Install when a pop-up appears.
Grant Android Data Recovery permission to access your deleted data. Grant/allow any other requested permissions as well. Scan Authorized Files to find the deleted messages.
Conduct either a standard or deep scan for deleted text messages recovery. All retrieved deleted messages will be displayed in red font. Press the "Recover" button to restore the text messages you want.
How to Undelete SMS on Android with Third-Party Software
If you seek to undelete SMS on Android using third-party software, there are several well-known options available. However, take note that for this option to be viable, you must have had the app installed before deleting the text messages.
Third-party Android spy apps allow you to retrieve deleted SMS on Android devices by saving all inbound and outbound messages. This means even if you delete them by mistake, they can be accessed online. Apps like Cocospy have web portals where you can access the deleted SMS.
One downside to this SMS tracking solution is that you require a premium subscription. Such advanced features are not often given for free by third-party software. Some may even retrieve the data but lock it behind a payment. They just show you proof.
Thus, using third-party software should be your last resolution. Moreover, if the app is unofficial, you computer might recognize it as spyware and remove it. There are other options discussed below that will surprise you with their simplicity and chances of success. All this without much fuss might we add.
Find Deleted Text Messages on Android With Google Backup
You can find deleted texts on your Android device from Google Backups. Google provides 25GB of free cloud storage for any of its subscribers. All android devices require a Google account to operate and most are configured to automatically back up to Google Drive.
To find deleted text messages on Android, head to Settings -> Accounts and Backup- > Backup and restore. Under Google account, Check if there is backup available. This must have been created before the messages were deleted.
If everything is in order, restore the backup. After the process, the deleted messages should be available.
Be warned that by restoring this backup, your current data will be fully erased. If it's absolutely necessary that you use this method, we recommend saving your recent data. You can copy them back to your device after the restore.
How to Retrieve Deleted Texts on Samsung?
If you have a Samsung device, you may have it easier than the rest. Samsung has one of the best cloud and computer backup services and software respectively. If you conduct frequent backups on the Samsung cloud, you can have your SMS back in no time.
Simply follow the steps below:
Step 1: Proceed to the "Settings" app on your Samsung device.
Step 2: Tap on "Cloud and Account".
Step 3: Select "Samsung Cloud".
Step 4: Select "Messages".
Step 5: Click "Trash".
Step 6: Choose the text conversation that you wanted.
Step 7: Tap on "RESTORE NOW". This will allow you to retrieve the deleted texts on your Samsung Galaxy.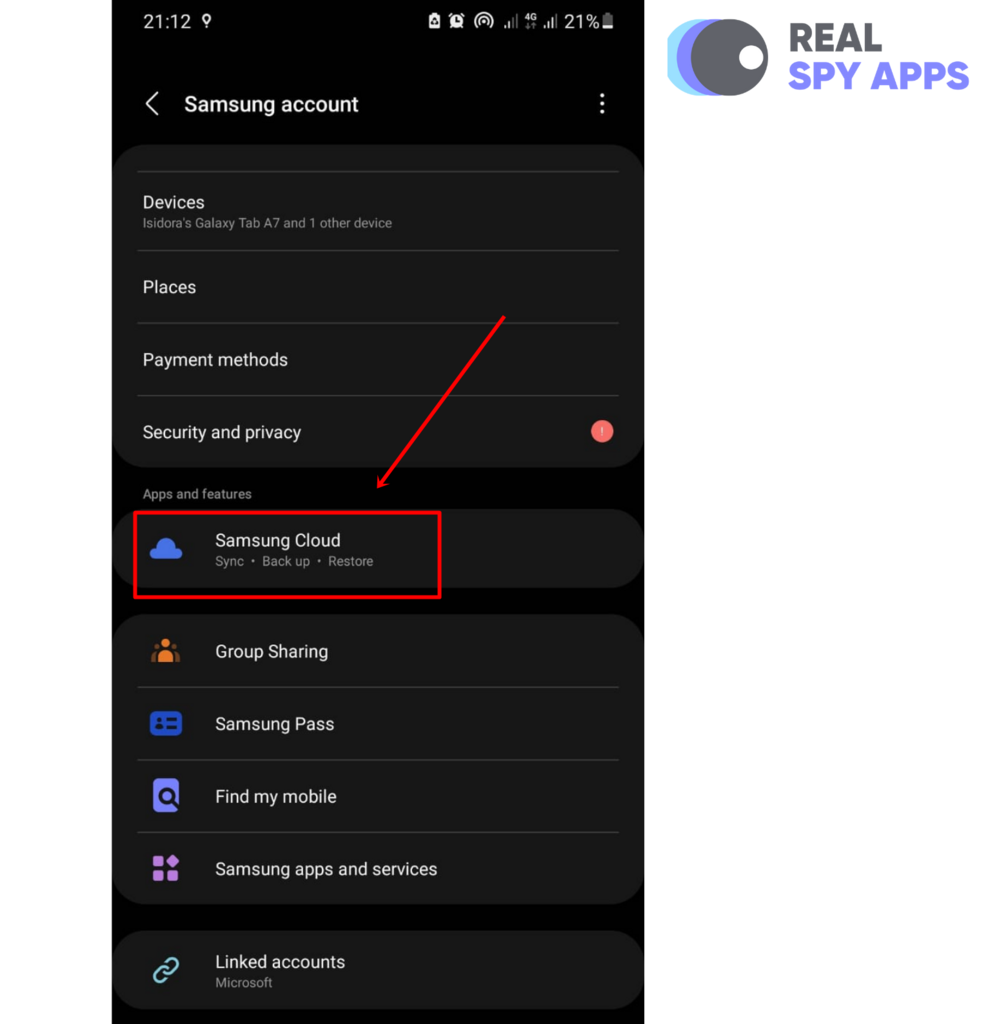 If you are a regular PC user, chances are you have Samsung Data Recovery or Smart switch installed. With these, you can restore SMS, contacts, call logs, media files, and many more.
Moreover, you can restore only what you need. Yes, no full phone wiping shenanigans here. While going through the restore process, only select messages and press next.
Once the process is complete, you should have your deleted SMS back.
You do not have to go through all these troubles with a modern Samsung device. The current messaging app has a built-in recycle bin. Deleted text messages will be saved for up to 30 days. As we said, Samsung users are spoiled.
If it's 30 days past, the Samsung cloud, or Samsung Data Recovery route will do the trick.
How to Recover Deleted Text Messages on Android Without Computer
Well, there is no wizardry happening here. We won't pull your messages out of thin air. We aren't that good, yet! It is a known fact that your phone carrier service providers store SMS.
However, they are unlikely to simply release this information to you. Such backups are not meant for your convenience. Rather, if it may be required in legal situations, the service provider can collaborate with the police.
However, all is not lost. If you bought your Android device from your carrier, say Verizon or AT&T, chances are you are using their bundled messaging application. These have cloud backup enabled and can also retrieve your deleted SMS.
Recover Deleted SMS Android With the Help of Family and Friends
I know, why didn't we think of this before. This could possibly be the simplest way to recover deleted text messages on Android.
Conversations happen between two people unless you are Deadpool. Nevertheless, you could simply ask the other party to send you screenshots of the conversation.
No full Android phone restore required, taking risky chances with third-party apps, no premium subscription. We recommend a coffee with a friend or a beer. If you are not on talking terms, well we recommend one of the above options.
Can I Recover Deleted Text Messages on Android?
Yes. While many fear it is impossible to recover deleted text messages on Android, it actually is quite possible. If you regularly backup your device, say on a daily or weekly basis, it is quite simple.
Different android device manufacturers offer online or local backup services. For example, Samsung allows users to back up their information, online in the Samsung cloud, as well as locally on PC. you can even create backups on SD if your device is equipped.
With every android device having an associated Google account, you are also able to back up device data on Google drive. Users can easily view or restore lost info and text messages, courtesy of Google backup. Let's take a dive into the known techniques used to recover deleted texts on Android.
Conclusion
We have all been there. It's a horrible place. You might've lost your phone and all those precious memories. Or you just thought you won't need them.
If you do daily device backups, it may not be such a big deal. Worse, you lose a few hours of texts. Nevertheless, you can easily restore any important deleted SMS with ease by using any of the methods listed above.
You can easily restore deleted SMS using Google backup or Samsung cloud if you have a galaxy device. If you're not an Android user, do check out iPhone deleted message retrieval guide.