How to Track iPhone by Phone Number Free & Paid
Are you struggling to figure out how to track an iPhone location by phone number? Or you might be trying to locate your child's iPhone to find his exact location.
If you are finding your own iPhone, then Find My Phone would serve your purpose. In case the target device is owned by someone else, then the below-listed phone tracking app can ease the path for you.
Before jumping into these applications, let's figure out the possibility of iPhone location tracking with just the number.
Is There Any Chance to Track iPhone by Number Only?
Yes, it's pretty easy to track iPhones by phone number. Multiple iPhone spy apps are available in the market, but most aren't reliable.
Our team has tested tens of iPhone tracker applications. After passing them through accuracy, reliability, usability, and user experience parameters, we've filtered some of them.
Various paid and free options iPhone tracking solutions are available on the market. You can opt for them according to your needs.
How to Track iPhone Location by Phone Number Free?
You don't need to install any third-party app if you're looking for free and effective means to find the target phone's location. But there's a catch that free methods aren't reliable for any proper high-end task. Let's delve into a built-free application for phone tracking.
Find My iPhone: Built-In Apple Application
Think about it, if you've lost your iPhone somewhere at home or someone has stolen it, you can easily find it out.
If the iPhone stolen from you contains your private details and personal data, then you can simply erase the content as well. If an iPhone device goes missing at home, you can make it ring so you can instantly find it.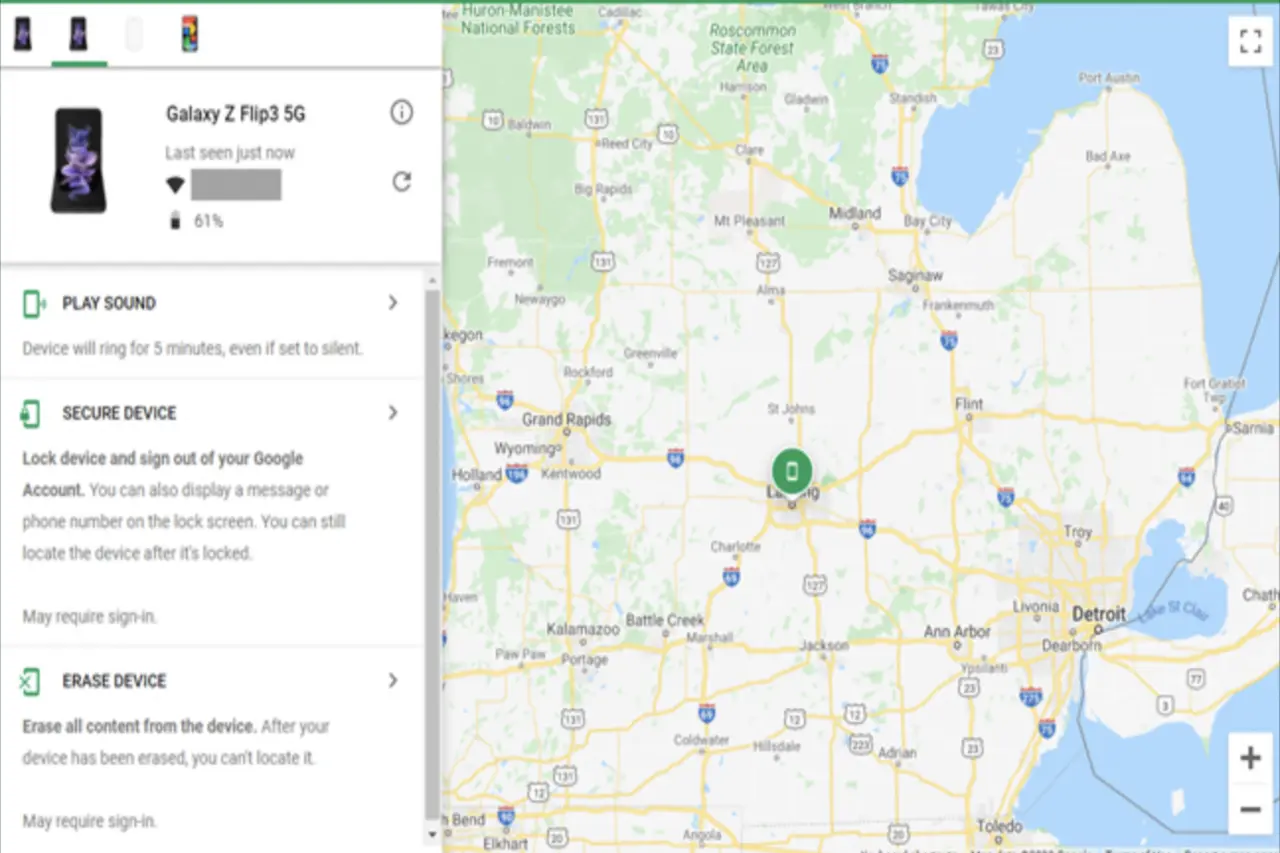 To locate iPhone, it must have 'Find my iPhone' pre-installed on it:
Just visit iCloud's official website and log in with Apple ID credentials;
Hit the 'Find my iPhone' and the map will instantly open. This map will show a green dot revealing the real-time location of the target phone.
If multiple devices are connected with the account, then first select the concerned mobile phone;
Just press the 'i' button on top of the green dot. Multiple options will appear on your screen;
For erasing all content, click on 'Remote cleaning'. If you aim to set a unique 4-digit code, press the 'Remote Lock' option.
If your only concern is to make it a loud voice, just hit the 'Play Sound or Send Message'.
This application is extremely useful in lost mode. This proprietary application comes free of cost and doesn't require any additional permissions.
You only need to permit 'Find My iPhone' from the phone setting. Go to settings and search 'Find My iPhone'.
Click on the 'Find My iPhone' tab, and multiple options will appear in front of you. Just make sure to enable all of them.
How to Track an iPhone by Number without Them Knowing?
In case you haven't installed the 'Find my iPhone' application on the target iPhone. Even if you don't have someone's or your child's Apple ID credentials, don't panic. You can still track iPhones by mobile number.
In addition to finding location history, you can also sneak on the target user's browser history, social media chats, and text messages using these fantastic hand-picked iPhone locator applications.
Method 1. Set Up LocationTracker.Mobi— Quickly Track iPhone Location
As the name elaborates, it's a location tracker spy app to reveal the current location of the target user in a moment. Parents all around the globe are usually concerned about their children's company. For welfare, parents can easily find their child's iPhone remotely with this location tracking app.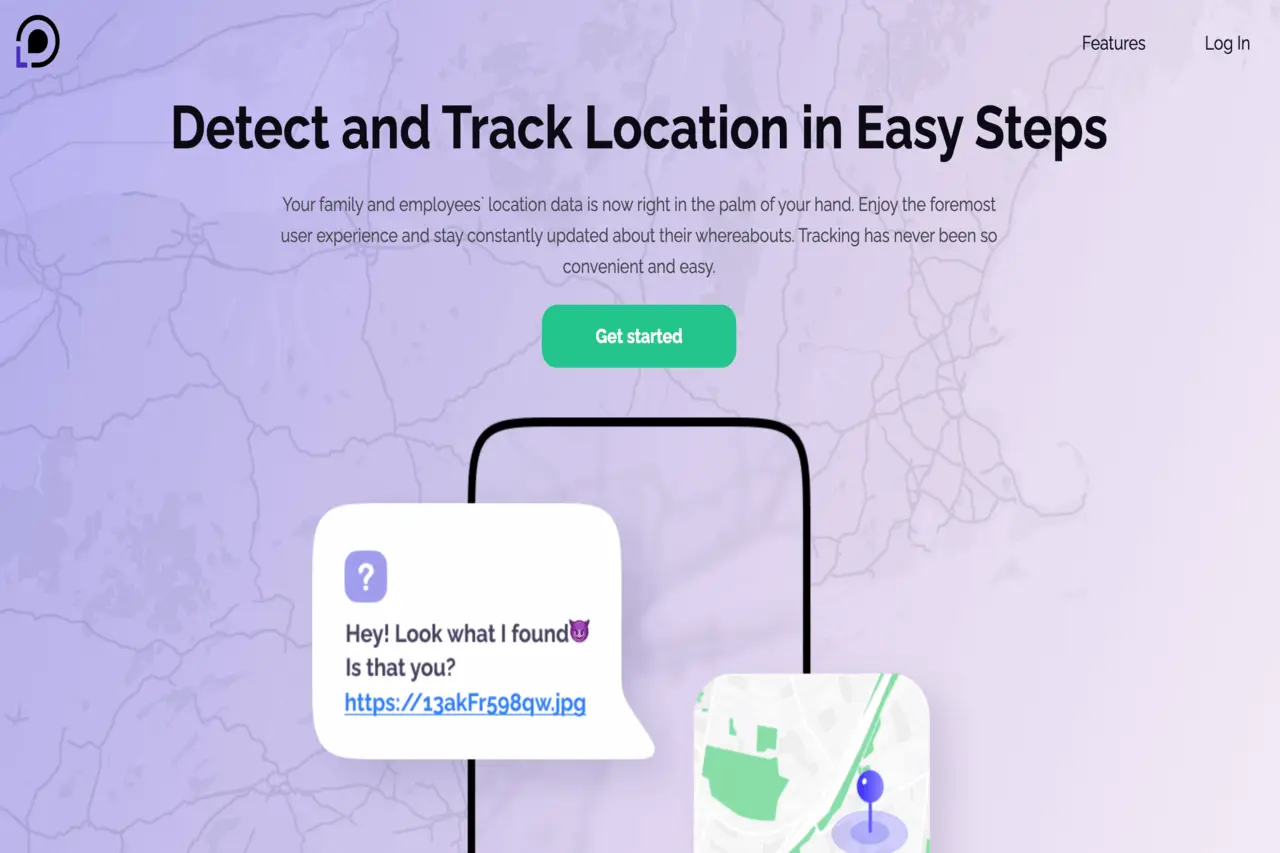 The best thing about LocationTracker is that you can track someone's iPhone without turning on the location on the target device. This feature-rich application works perfectly with all mobile devices, including iPhones and Android phones.
To put it simply, you can easily find the GPS coordinates of the target iPhone via any messenger. On top of that, it's a fast, super-convenient, and reliable solution for all your tracking needs. It also ensures your anonymity. Secrecy and protection against offline and online predators make it the best parental control app.
LocationTracker's working mechanism is extremely simple. In our testing, we found that it takes less than a few minutes to track someone's iPhone location.
To Track an iPhone, Follow These Simple Steps:
Visit LocationTracker's official website and log in;
Now, upload any unique yet engaging picture which will give you a tracking link;
Once you have the tracking link, send it to the target phone. You can send it in any way, via Whatsapp, Facebook, or Instagram messengers;
Now, wait until the concerned person clicks and opens the link. Once opened, the iPhone tracker on the target phone will be turned on;
Finally, go to your LocationTracker account. By now, you can live track an iPhone location.
That's it, you have done it!
Method 2. Install GEOfinder.mobi— Track iPhone by Phone Number Instantly
GEOfinder is an exceptional tool for tracking an iPhone by number. If you want to find your child's or loved one's precise location history, GEOfinder can do the wonder.
It has a one-step operation. Just enter the target's phone number into the tool, and GEOfinder will instantly grab the current location of the target iPhone.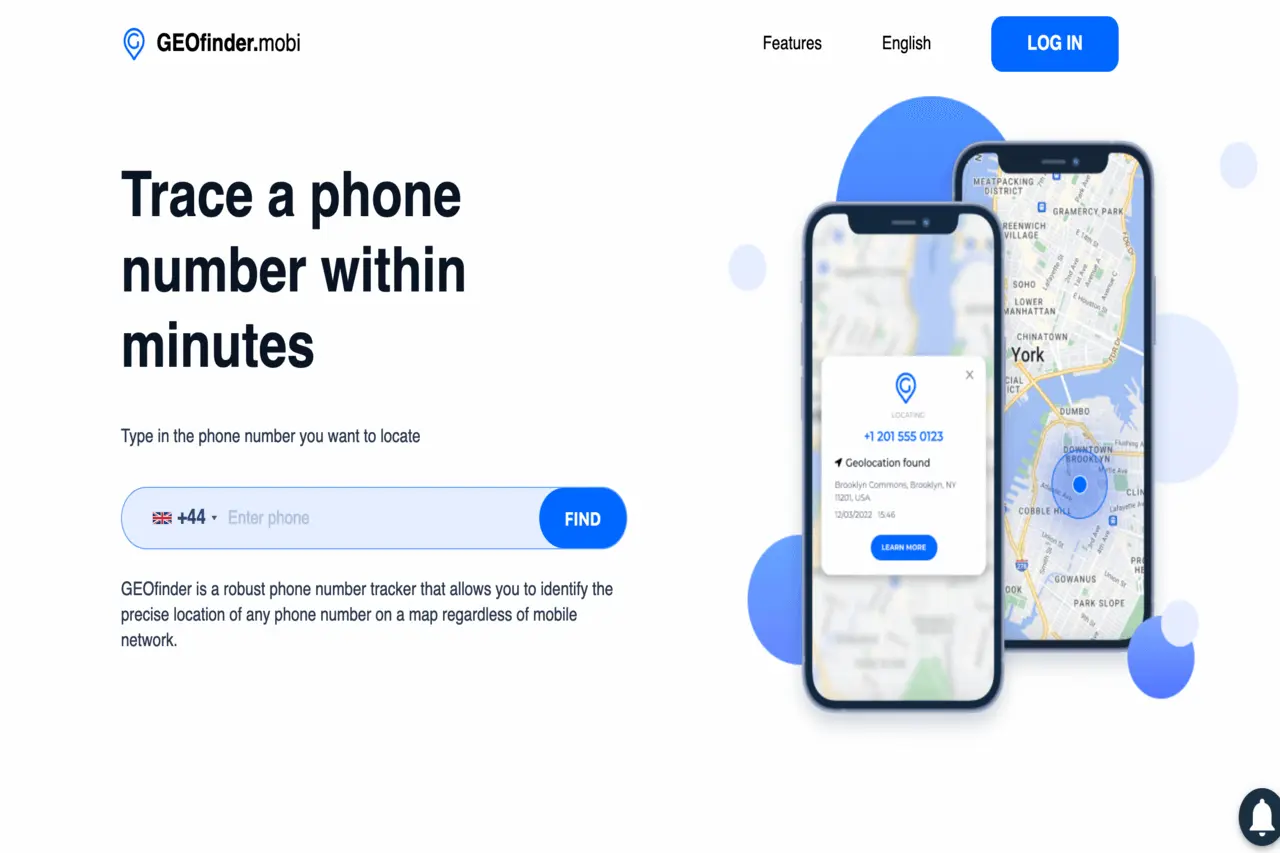 This iPhone locator works without boundaries. So, you won't find any phone numbers where GEOfinder will fail to serve. You don't need sim card details, IMEI number, iCloud backup, or Apple ID to use this amazing tool. It even doesn't notify owners about phone location tracking.
On top of that, GEOfinder welcomes unlimited geolocation requests. It means you can track location by phone number without any limitations. It operates without network or device limitations.
If you're looking to track an iPhone by phone number, just follow these quick steps:
To track an iPhone, just type any message and send it as a text message to the concerned person;
The receiver will get a tracking link along with the text message;
Once the device owner opens it, GEOfinder will instantly start sharing the location.
Now, you can go to the User Space of the tool to track an iPhone by phone number in real time. Isn't it amazing!
Method 3. Use mSpy— One-Stop Solution to Track iPhone Location Anonymously
mSpy is one of the best spy apps currently available in the market. Its interface is super-interactive. Even novices can use it without facing any difficulty.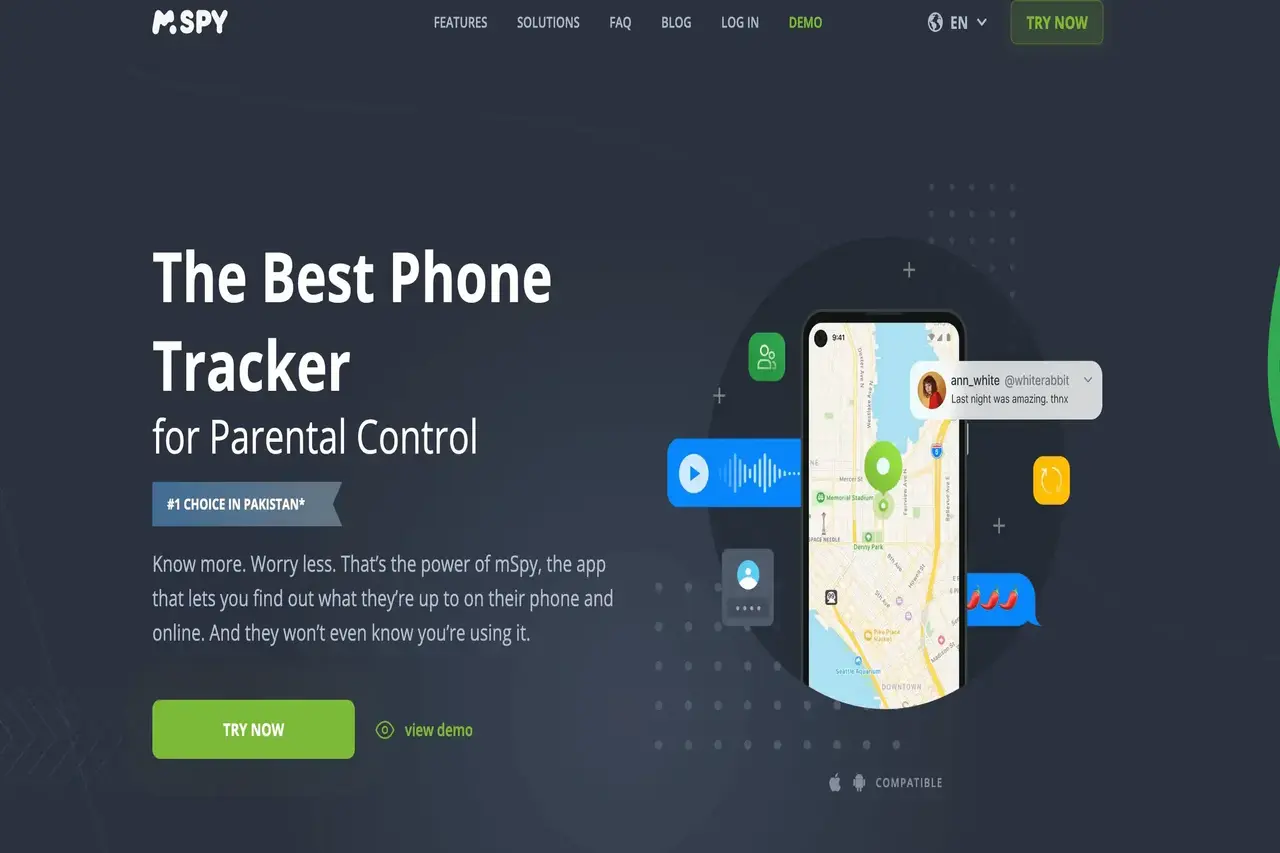 mSpy can track every keystroke, message, image, call, and social media chat. Just name the thing you need to track on someone's phone, and mSpy will have it for you. It can trace every activity on the kids' iPhones.
You can also look for deleted text messages instantly. This tool can also serve as an anti-theft essential. Geofencing will provide you with updates on every moment.
mSpy iPhone locator is an undercover spy to track iPhone location while ensuring your privacy. This app completely hides on the target iPhone.
If you're curious about how to track someone's iPhone with mSpy, here's a short and crisp guide for you:
Just visit mSpy's official website and create a free account;
Select your subscription plan according to your needs. This tool is loaded with tons of functionalities, which might be irrelevant to you. So, pick the one which suits your key requirements.
That's it! Now, you can monitor live iPhone location by phone or dashboard of mSpy on your desktop device. You don't need to physically access the concerned iPhone, as iCloud credentials alone can serve your purpose.
Method 4. SpyBubble Pro— Track an iPhone Hassle-free
SpyBubble Pro can partner with you to track an iPhone without giving a hint to the user. In addition to location finding, you can also access call logs, messages, images, videos, and multiple other times of the required iPhone.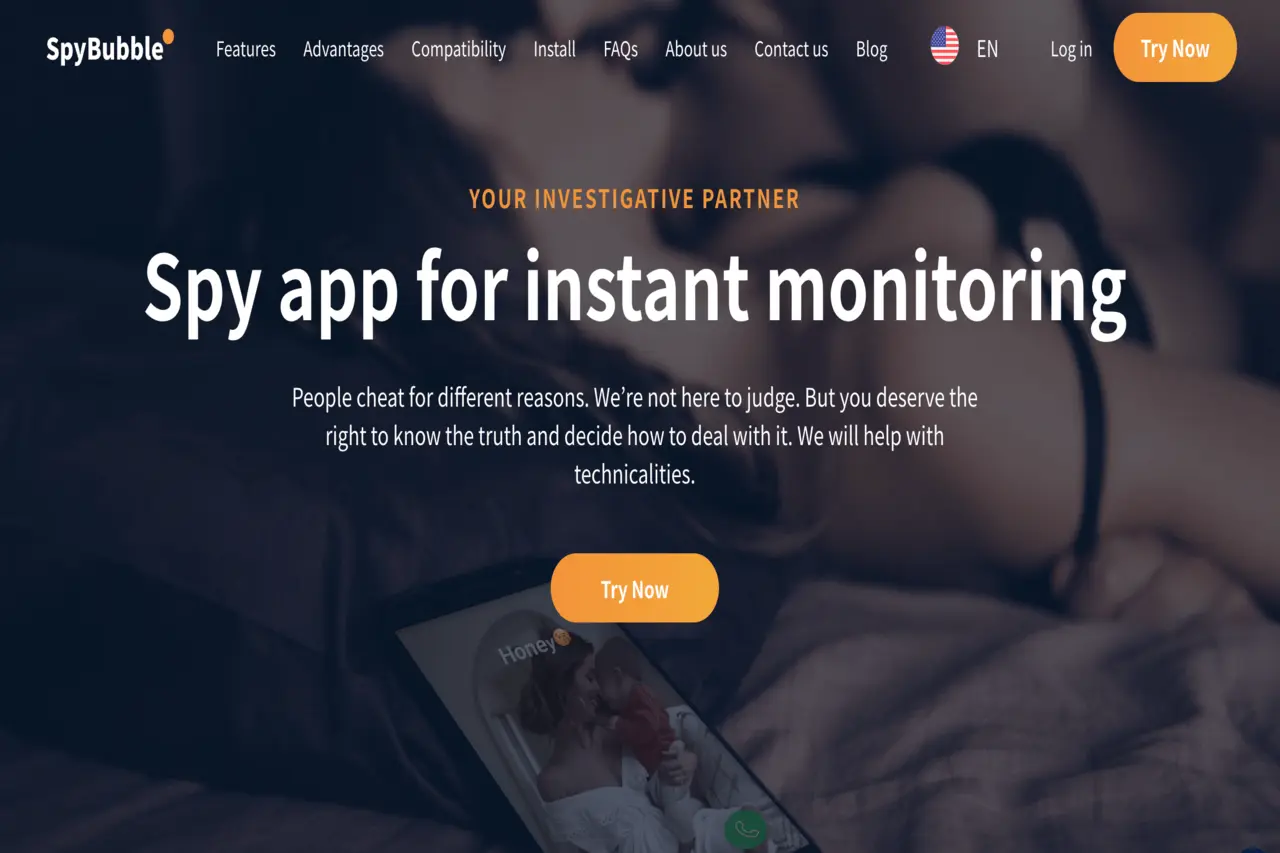 This tool works with all types of mobile phones irrespective of their operating systems and models. It also lists all the applications installed on your partner's phone. On top of that, you can check which application your spouse or child is hiding from you.
For basic needs, you can track any iPhone without accessing or jailbreaking it. iCloud credentials of target iPhone users are more than enough to get started with tracking. If your child has turned on two-step verification, then you might need to access it once.
SpyBubble Pro can aid you in accessing deleted data. Real-time tracking and screenshots of the concerned iPhone device are shared with you. Installation of Spybubble Pro is easy and fast without requiring any technical knowledge.
Here's How to Find the Location of an iPhone:
Visit SpyBubble Pro's official website and choose your desired subscription plan;
Now, access the target iPhone using iCloud credentials. Make sure to check for two-step verification beforehand;
Once set up, wait for some time till SpyBubble Pro servers start fetching data from the required phone.
Wrapping Up
Tracking an iPhone by phone number is quite easier nowadays. Spyware has revolutionized the industry. With the above-mentioned tracking applications, you can locate any iPhone by number in a matter of minutes. With spyware, you can also hack someone's phone with just the IMEI number. You might need to meet certain requirements depending upon the severity of the task.
In a nutshell, just log in to your desired spyware application to start tracking!