How To Tap A Phone? Everything You Need To Know!
Tapping a phone has never been easier! You no longer have to be a professional hacker to crack someone's device and view everything they are doing. In this article, we will show you the best methods to tap a phone and how to view the target's texts, call logs, browser history, social media activity, and more!
Don't have time to read? These are our recommended solutions:
uMobix

– Comprehensive tracking, view call logs, texts, social media activity, and browsing history, no rooting or jailbreaking necessary!


Try uMobix now!
mSpy – iOS and Android compatible, super reliable, access tapped phone's data instantly from any device, install remotely on iPhone using Apple ID, affordable!
Try mSpy now!
Cocospy – Beginner-friendly, can track all social media platforms including Facebook, Instagram, WhatsApp, and TikTok, set up time under 5 minutes, 100% hidden!
Try Cocospy now!
Is It Possible To Tap Someone's Phone?
With the release of commercial and beginner-friendly spyware, now anyone can tap a phone. All you need to do is create an account with a spyware provider, install the software on the target's device, and then you will be able to instantly monitor all of their activity. You only need physical access to the target's phone once, and then you can sit back and relax, no tech skills are required!
Unfortunately, there are a lot of fake and shady spyware developers out there who either sell your data or infect your device with malware. To ensure you can use spyware safely, we have come up with a list of 3 highly reliable and top-rated spyware apps, check them out below!
How To Tap A Phone?
The fastest and most reliable way to tap a phone is to install spyware. Spyware lets you see everything that the target is doing on their phone, and they will never know because these apps run in stealth mode. Check out below the best 3 spyware solutions on the market today!
uMobix – Phone Tapping Made Easy!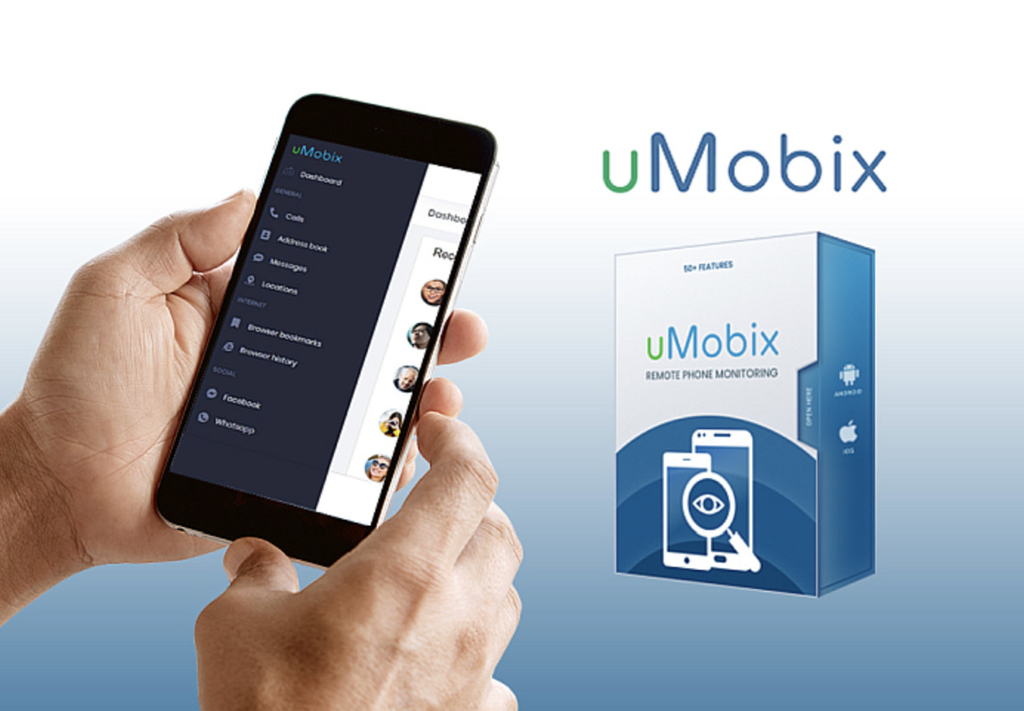 uMobix is a comprehensive spy app that records text messages, emails, call logs, Facebook, WhatsApp, Instagram, TikTok, browser history, GPS location, and more! This solution is guaranteed to tap any device it is installed on and works perfectly on Android and iOS.
To install uMobix on Android, follow these steps:
Create a uMobix account and pay for a subscription
Take the target device and open the link shown in your uMobix account
Tap Continue and Allow
Download the file
Tap Install

Hit Open
Tap Agree & Continue

Open Installed Services and tap User Accounts
Go back to uMobix setup and tap Setup Automatically

Open Home Screen Settings, click Hide Apps, and select User Accounts

To install uMobix on iPhone, follow these steps:
Take the target phone and turn enable iCloud backup

Sign in to your uMobix account
Enter the target's Apple ID details

Apple will send 2FA to the target device
Click Confirm to pass 2FA and enter the code into uMobix


The setup process should only take you a few minutes. Then you don't need to do a thing, just wait up to 24 hours for uMobix to start collecting data. You access this data at any time by signing in to your uMobix account. It really is that simple! Try out uMobix for under $12 per month and effortlessly tap any device!
mSpy – Tap Any Phone Within 5 Minutes!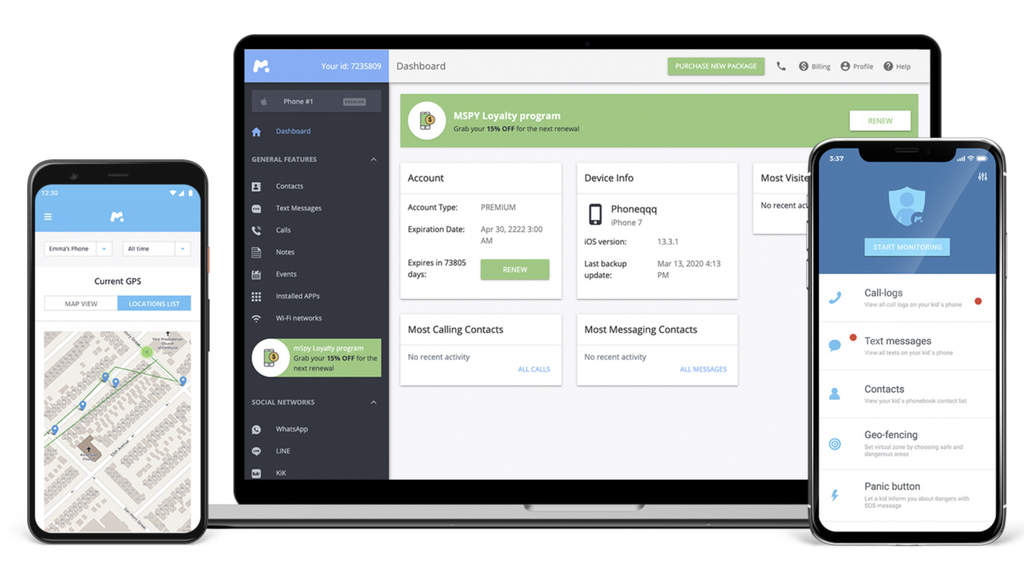 mSpy is a leading spy app that has helped millions of people around the world catch cheating partners and keep their children safe from creeps online. With this simple app, you can instantly track anyone's GPS location on Google Maps while reading their Facebook, TikTok, and Instagram messages. You can also view their browser history and download their images and videos. Learn how to get started below!
mSpy has made it super easy to download and set up their spyware. mSpy is one of the few solutions that offer comprehensive tapping at an affordable fee. Their service is also incredibly reliable and works on all devices! Try out mSpy for only $11.66 per month and find out exactly what your children or partner are doing on their phones!
Cocospy – Read Instagram, Facebook, and WhatsApp Messages Now!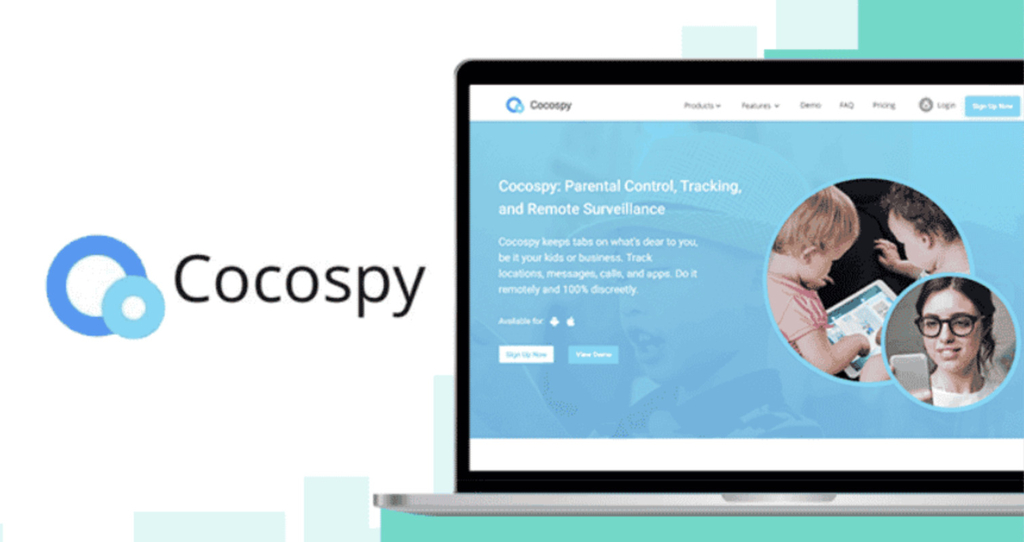 Do you want to gain total access to someone's phone? Then use Cocospy! Cocospy is a leading phone tapping solution that will instantly let you read someone's texts, Facebook and WhatsApp messages, view their browser history, and even let you slide into their Instagram DMs without them knowing!
It doesn't matter if you have zero tech skills, Cocospy is designed for beginners! This incredible spyware can turn anyone into a phone tapping expert. Just get access to the target's phone for 5 minutes and follow the steps above. Try out Cocospy for under $10 per month and learn anyone's darkest secrets!
How Does Phone Tapping Work?
Most phone tapping occurs when a device is infected with spyware. The target either accidentally installs the spyware on the device by clicking a nefarious link from a website, email, or SMS, or a 3rd party gets access to their phone and installs the spyware.
Spyware is a type of malware that is designed to record phone activity and then transmit it to a server. Spyware is capable of recording everything that someone does on their phone, including listening to calls, texts, social media activity, browser history, passwords, and more!
Spyware developers have now made it easy for anyone to tap a phone by releasing public versions of the software. Users just install the spy app on the target's phone and log into their spyware account, where they can view everything!
Will The Person You Tap The Phone Know About It?
If you install the best spy app for Android or iPhone, the person will have no idea their phone has been tapped. Spyware runs in stealth mode, and the target won't receive any notifications or see the spy app on their device. To detect spyware, they would have to download an anti-spyware app and perform a scan of their device. And often, to remove the spyware, they would have to perform a factory reset of their device.
Can You Tap Someone's Phone For Free?
To tap someone's phone, you need to install specialized software on their device. Companies that have produced legitimate phone tapping software do not give away their product for free! Fortunately, our recommended spyware solutions are extremely affordable and start from less than $10 per month!
You may have come across websites claiming to hack and tap phones for free, but these are always scams. These sites are either infected with malware, sell your data or get you to perform surveys. The solutions they offer simply don't work and could result in your phone being tapped or tracked! We strongly recommend only using verified and paid phone tapping solutions.
Conclusion
The best way to tap a phone is to install spyware. Our top picks are uMobix, mSpy, and Cocospy. All of these spy apps are affordable, easy to use, and have a lightning-quick setup time. With these apps, you can view everything the target is doing, including social media messages, texts, call logs, browser history, and more! Try these awesome spy apps for as little as $10 per month!
FAQ
How To Tap A Phone With Just The Number?
It is not possible to tap a phone with just the number. To successfully tap a phone, you need to install 3rd party software on the device. You can install uMobix, mSpy, or Cocospy remotely on iPhones with the target's Apple ID, but for Android, you will need physical access to the phone for 5 minutes.