How to Catch a Cheating Husband on WhatsApp 
Did you know WhatsApp has almost 2 billion active users? Most people use WhatsApp to chat with their friends and family. Unfortunately, some people use this app to cheat on their partners. In this article, we are going to show you the warning signs your partner is cheating and show you how to catch a cheating husband on WhatsApp!
Is WhatsApp Used for Cheating?
WhatsApp cheating is very common. This is because the app is extremely popular, is available on Android and iOS devices, free to use, and allows your unfaithful partner to send hidden and encrypted messages. WhatsApp even has a function where you can hide your conversations. This allows WhatsApp cheaters to show their partners their WhatsApp and falsely demonstrate they are faithful. The act of having Whatsapp is not a red flag and does not mean your husband is cheating. However, you should keep a close eye on who he is talking to and his behavior when using this app.
Methods To Catch a Cheating Husband on WhatsApp
Once you have identified warning signs that your husband is up to no good, it is time to get access to his phone and see who is messaging on WhatsApp. Below we will share 2 proven methods that will determine if your husband is a WhatsApp cheater.
Install A Spy App On Your Husband's Phone
The absolute best way to find out if your husband is using WhatsApp to cheat is to install a spy app on his phone. A spy app runs in stealth mode on the target's phone and records everything your husband does, including WhatsApp messages. It then sends this information to your spy app account's dashboard. You can read every single one of your husband's messages whenever you like from your own device. Spy apps are also capable of recording phone calls, revealing passwords, and working on Facebook, Instagram, and reading Snapchat secretly.
To use a spy app, you first have to purchase licensed software. Then you need to install it on your husband's phone. This process can be completed in under 5 mins. You can even install it remotely on iPhones if you know your husband's Apple ID login. Once installed, you sit back and relax as the app starts recording everything your husband does on his phone without him knowing!
To view his WhatsApp messages, you login into your spy app account, open the dashboard and click on WhatsApp. From here, you can see his list of contacts, messages, voice recordings, videos, and images. Use the best spy app to catch your spouse cheating as he will never know that you are watching his activities on mobile.
These are the best spy apps that allow you to read every single one of your husband's WhatsApp messages instantly:
mSpy

mSpy is a top-rated spy app that is available on Android and iOS. This incredible app allows you to view all of your husband's WhatsApp messages as well as text messages, Facebook messages, and it even can record phone calls!
Cocospy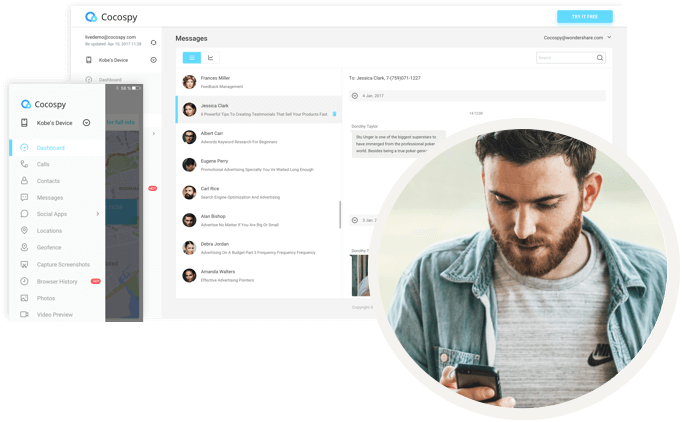 Install Cocospy right now and instantly find out the contents of your husband's WhatsApp messages. This awesome app has a super-fast setup process, and you can be viewing your husband's messages in minutes!
Spybubble Pro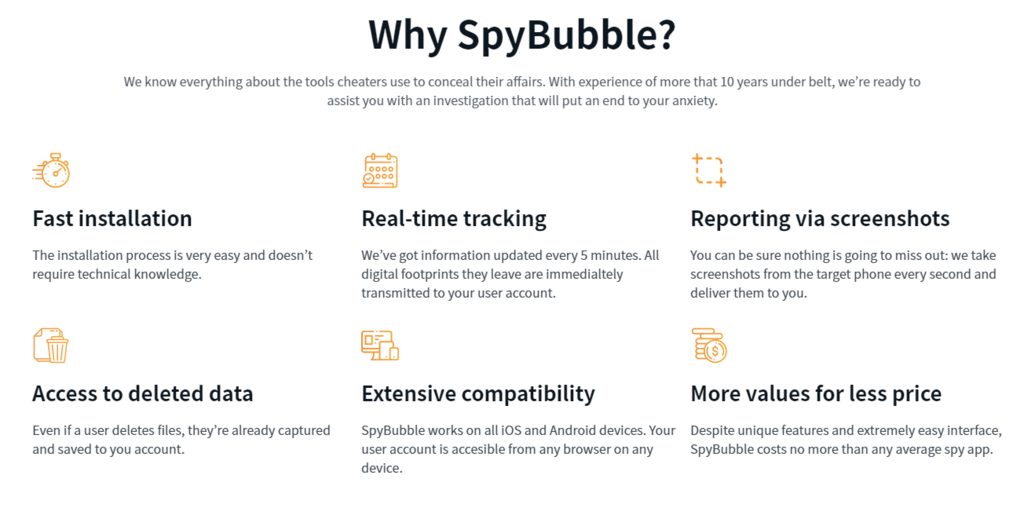 Do you want to track all of your husband's social media activities 100% remotely? Then install Spybubble Pro now! With this 5-star spy app, you can slide into your husband's DMs without him knowing, peer into his Facebook inbox, and read his WhatsApp messages, all from the Spybubble dashboard!
Don't waste your time trying to guess if your husband is cheating. Use the perfect solution and install a spy app on his device now!
Check Out Your Husband's WhatsApp Ranking Contact List
This method will reveal who your husband messages and calls most frequently on WhatsApp. If you find unknown women on this list then he is likely a cheater. To perform this technique, you will need access to your husband's phone for a few minutes. All you need to do is:
Open your husband's phone
Click on WhatsApp
Tap Settings
Click on Storage and Data
Select Manage Storage
Now you will see a list of all WhatsApp contacts your husband has communicated in order from most to least. If you find women he has no reason to be talking to on this list, it is time to confront him about his cheating!
Pros
100% free
Only takes a few minutes
Cons
Requires access to your husband's phone
Is not 100% proof he is cheating
While this is a quick, easy and free method, it does not 100% prove that your husband is not cheating. This is why we recommend you start with this method and if you see shady activity then use our other methods below!
6 Warning Signs Your Cheating Partner Is Using WhatsApp For An Affair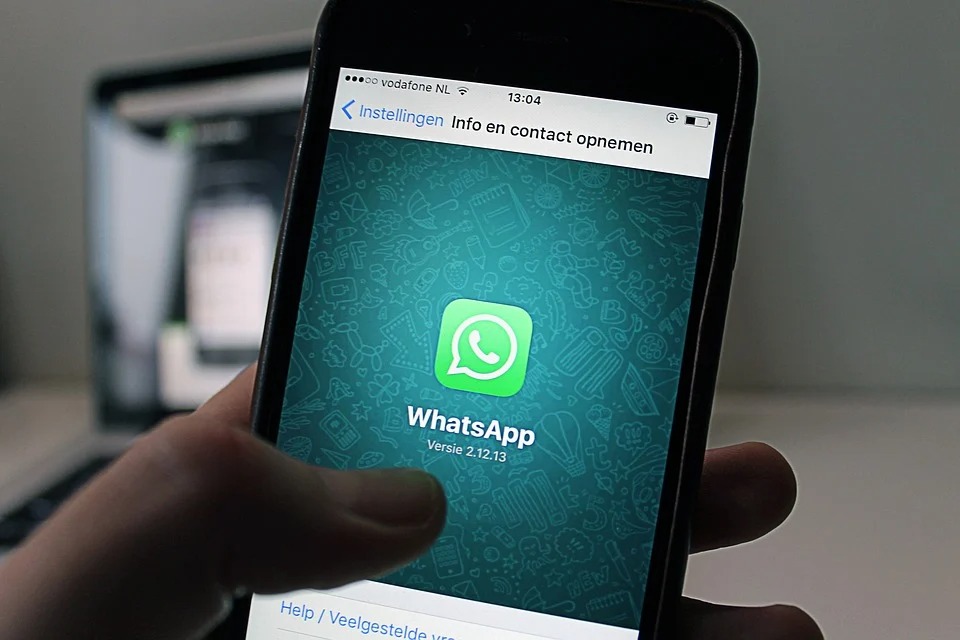 Before you start stealing your husband's phone or installing spy apps to read his WhatsApp messages, we recommend paying attention to these warning signs. If you notice these warning signs we advise you to immediately take control of your partner's phone and read all of their WhatsApp messages and analyze their contacts list.
He is Spending A Lot of Time Sending WhatsApp Messages
Has your husband recently started spending a lot more time on WhatsApp, making phone calls and sending text messages? Then he is likely cheating! If you notice this strange behavior, don't be afraid to question him. It is a major red flag if he becomes defensive or can't come up with a plausible excuse. While this sudden change in phone usage is a warning sign, it is not 100% concrete proof that your husband is a WhatsApp cheater, but we think it is grounds to use a spy app or physically open his messages.
He Is Acting Differently
Don't just focus on what your husband is doing on his phone! WhatsApp cheaters will also act differently in real life. For example, has your husband suddenly stopped kissing and hugging you as much? Then there is a good chance he is getting this physical affection somewhere else. Or maybe you used to go on multiple dates every week, but recently your husband hasn't been enthusiastic and has been canceling your plans. Also, another sign your husband is cheating is if he has altered his daily routine where now he leaves the house earlier or comes home from work late. Keep a close eye on your husband, and if you spot unusual behavior, consider using a spy app to track his GPS location.
He Messages People You Don't Know
Let's face it if your husband is frequently sending WhatsApp messages to someone you don't know, it is bad news. Your husband better has an extremely good excuse if you constantly catch him sending messages to some woman you don't know at all times of the day. If you find yourself in this predicament, we recommend grabbing his cell phone and viewing his WhatsApp, text messages, and Facebook messages. At least then you will have peace of mind knowing if your partner is cheating or not.
He Is Defensive
You need to keep an eye out for classic WhatsApp cheating tricks such as your husband going into separate rooms when on WhatsApp or hiding his screen from you. Other tricks include never letting you touch his phone or if you question him about his behavior trying to make you feel like you are paranoid or acting crazy. There is no reason that your husband should be hiding his cell phone activity from you and there is definitely no excuse for him never letting you see his WhatsApp. Do not allow your partner to get away with such behavior!
He Deletes WhatsApp Messages
A cheating spouse will often delete WhatsApp messages in an effort to cover their tracks! If you notice your husband is frequently deleting messages when talking to women then he has something to hide! This is not normal behavior, and it is unlikely that your husband is able to justify his actions. Likely, he sent or received an inappropriate message that he doesn't want you to see and needs to delete it. The best thing you can do in this situation is download a spy app that will record and capture all of your husband's WhatsApp messages even if he does delete them!
He Changes The Password To His Phone
Did you have the habit of occasionally checking out your husband's cell phone but then one day notice he changed his password? This is a very worrying sign! If your husband has recently been spending a lot of time on Whatsapp and then suddenly changes his phone's password, you should be concerned. This is a classic sign he is calling and messaging someone he shouldn't. In this situation where you can't physically access his phone, you need to install a spy app remotely to find out who is messaging!
Why Do Cheaters Use WhatsApp?
WhatsApp has become incredibly popular with cheaters. This is because nearly everyone in the world has a WhatsApp account, and the app is also 100% free to use. WhatsApp also has a few features that cheaters find useful such as being able to hide chats. When someone hides a chat on WhatsApp, you won't be able to see it even if you open their WhatsApp. This app also allows you to delete messages which is perfect for a cheater who wants to avoid their partner from seeing explicit pictures or inappropriate messages. You can't automatically assume that just because your husband is using WhatApp that he is cheating. However, check out below major warning signs that your husband is using this app to have a potential affair. You can also gain an understanding of the workings of WeChat spy.
How can I find out if my husband has WhatsApp?
To find out if your husband has WhatsApp, simply open your contacts list and click on your husband's name. If he has WhatsApp, you will see a green checkmark, and it will say "WhatsApp Account" underneath his number.
Can you catch a cheater on WhatsApp?
The best way to catch a cheater on WhatsApp is to install a spy app on their device. The top-rated spy apps include Cocospy, Mspy, or Spybubble Pro. These apps operate in stealth mode and allow you to read your target's WhatsApp messages without them knowing.
How to find out if your boyfriend is cheating on WhatsApp?
To find out if your boyfriend is cheating, you can either take control of their phone, log in to their Whatsapp or use a spy app. There is a high chance you will be caught if you use the first two methods. This is why we recommend you install a spy app such as Mspy so you can read your boyfriend's messages without them knowing.
Is WhatsApp for cheaters?
WhatsApp is a legitimate messaging app that is used by 2 billion people across the world. Most people use WhatsApp for chatting with friends and family. However, due to the app's popularity and the ability to hide messages, many partners use Whatsapp to cheat.
Wrapping Up
Unfortunately, husbands all over the world are using WhatsApp for cheating. If you notice classic warning signs such as your husband messaging women you don't know, spending lots of time on WhatsApp, and becoming defensive about his cell phone usage, he is likely cheating. To find out for sure, you need to install a spy app such as Cocospy, Mspy, or Spybubble Pro on his phone. These apps allow you to read all of your husband's Whatsapp messages and Facebook messages without him doing. Thanks to these apps, you will know for sure where your partner is a cheater! Download them now and learn the truth about your husband's activities!