How to Put a Tracker on a Phone?
Tracking a cell phone is not simple. It requires proper planning and execution to be successful. Failing to do so could result in the GPS tracker or GPS chip being discovered and removed, or worse, your relationship with the person being tracked can be affected.
No one wants to spend a lot of money to track a cell phone and get caught doing it. We understand this, so our team of experts tried several GPS tracking methods and apps to determine the most effective and affordable ones.
We have spent hours testing, trying, and generally experimenting with various cell phone tracking apps, and we have narrowed it down to the best methods for tracking someone's cell phone. Whether an Android phone or an iPhone, there's something on this list to help you locate a current GPS location.
Can I Put a Tracking Device on a Cell Phone?
Yes, you can put a tracking device on a cell phone if you want to find its current location, but it's not a practical way to track someone's phone compared to spy apps. A cell phone, regardless if it's an Android device or an iOS device, has its own built-in GPS.
As such, there's no need to put a tracking device on the cell phone, as the phone itself can be tracked. However, the trick is to find a GPS tracker software that will allow you to track the phone discreetly.
Placing an actual GPS tracker on a cell phone can be troublesome since these devices are hard to hide. GPS trackers are usually larger than a SIM card and need to be placed somewhere on the phone where it can get a good signal.
Therefore, opting for a phone tracking software is a better option, as it has lower chances of being detected.
Tracking Android Phone Using "Find My Device"
Android devices come with a "Find My Device" feature that allows you to track your phone's location if it gets lost or stolen. This phone tracking feature can be used to find the location of your cell phone in Google Maps as long as the phone is turned on and connected to the internet.
To use the "Find My Device" feature, check your Android device manager if it's there. If not, you need to install it first from the Google Play store. You also need to have your location services turned on.
Once you've downloaded the cell phone location tracking app, open it and sign in using the Google account linked to your cell phone. When you're in, select a location sharing option, whether you want the device's location to be permanently enabled or only when you're using the app.
When everything is set up, you can now track your phone's exact location and find the missing device. Here's how to do it:
Step 1: Open Find My Device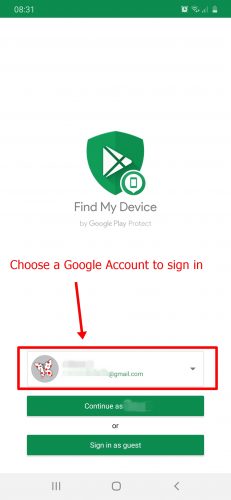 Assuming your cell phone is lost or stolen, go to the Find My Device website on a computer or use another phone. Log in to your Google account. It should be the same one that's linked to your lost device.
Step 2: Locate Your Device
Once you've logged in, choose the device you wish to find. Click the locate button for that device. It will display its most recent known location and the time since it was last seen.
Step 3: Ring, Lock or Erase Data on Your Phone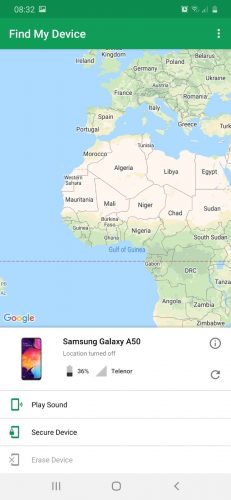 If the lost phone is nearby, it will show up on the map. You can also click the Play Sound button to make it ring at full volume, even if it's on silent mode. You may also lock the device or erase it if you think you won't be able to retrieve it.
How to Track a Phone Using "Find My IPhone"
If you have an Apple device, one phone tracker app you can use is the "Find My iPhone." This is an iOS feature used as a GPS tracker to see a device's location. This feature is available on all Apple devices running iOS 8 and higher versions.
In order to use this tracking feature, you need to have iCloud turned on and Find My iPhone enabled. You also need to have the iPhone app installed and an Apple ID linked to your device. You can go to your cell phone's settings to check if these requirements are met.
Once everything is set, follow these steps to find your phone's location.
Step 1: Go to iCloud.com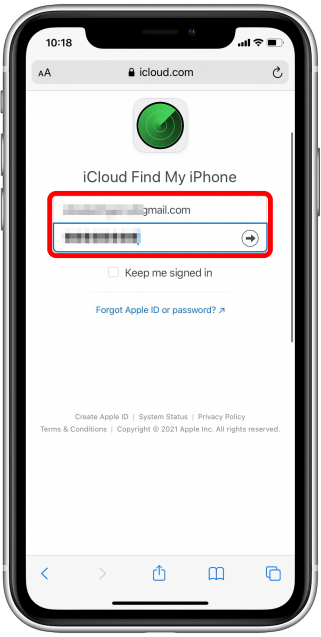 Open a web browser and go to the iCloud website or open the iPhone app on another phone. Sign in using your Apple ID that's linked to your lost device.
Step 2: Click on "Find My iPhone"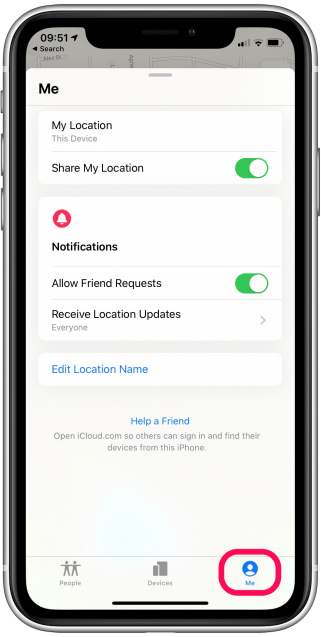 Once you're in, click on the "Find My iPhone" app icon. It should be located under the all apps section.
Step 3: Click on "All Devices"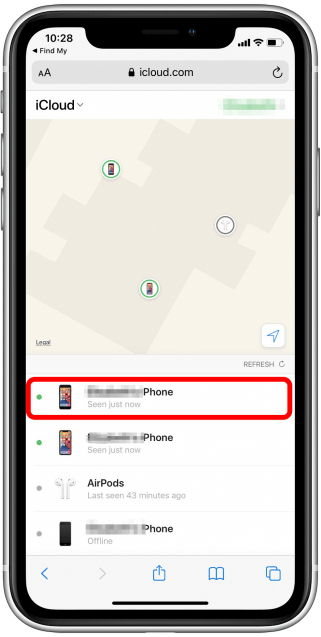 A drop-down menu will appear. Click on the "All Devices" option. A list of all your iPhone devices will appear here. Select the lost phone from the list of devices that appears.
Step 4: Check iPhone Location
The lost phone's current location will be displayed on the map. If it's not shown, that means the phone is either turned off or offline.
Step 5: Ring, Lock or Erase Data on Your iPhone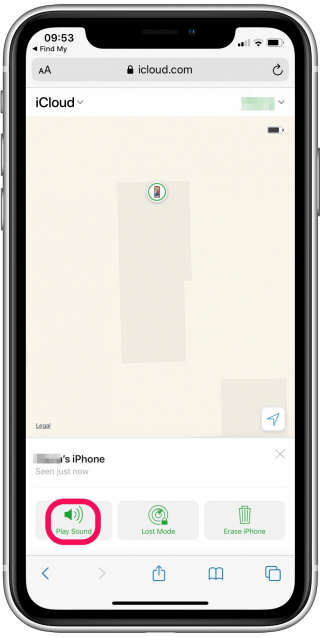 Other than location tracking, you can click on the "Actions" button to remotely lock the device or erase its data if you think there's no way you'll be able to get it back.
If your mobile phone is nearby, you can also click on the "Play Sound" button to make the lost or stolen device. It will go off even if it's on silent mode.
How to Put a GPS Tracker on Someone's Phone Without Them Knowing
If you want to track a mobile phone that isn't yours without getting caught, using spy apps is the best way to go. Spy apps are designed to be undetectable and can be used to track someone's location, read their texts, check their call history, and even listen to their phone calls.
One spy app you may try is mSpy. mSpy is a reliable spy app that you can use to monitor someone's activities on their mobile phone. However, you first need to access the target device to install the app on it.
Once you've installed it, the target phone's data will automatically be shown in your personal Control Panel, which is accessible from any browser. As such, it's a smooth way to track phones.
Here's how to use mSpy:
Step 1: Buy a mSpy Subscription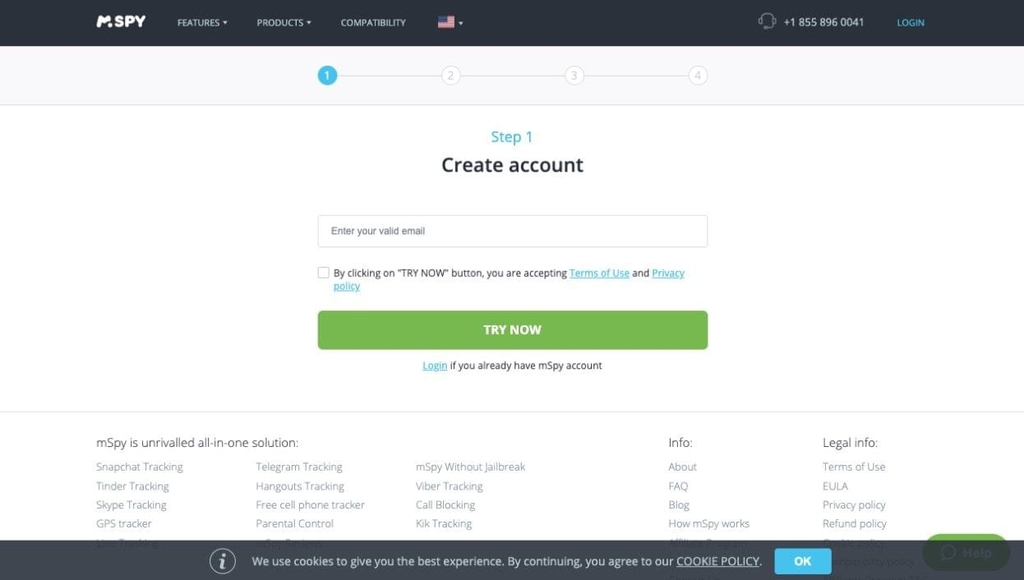 Create an account on mSpy's website. Choose the device you're targeting (Android phone or iPhone), Then select your preferred package.
Enter your payment details and complete the purchase. Once done, get physical access to the target device.
Step 2: Disable Play Protect on the Target Phone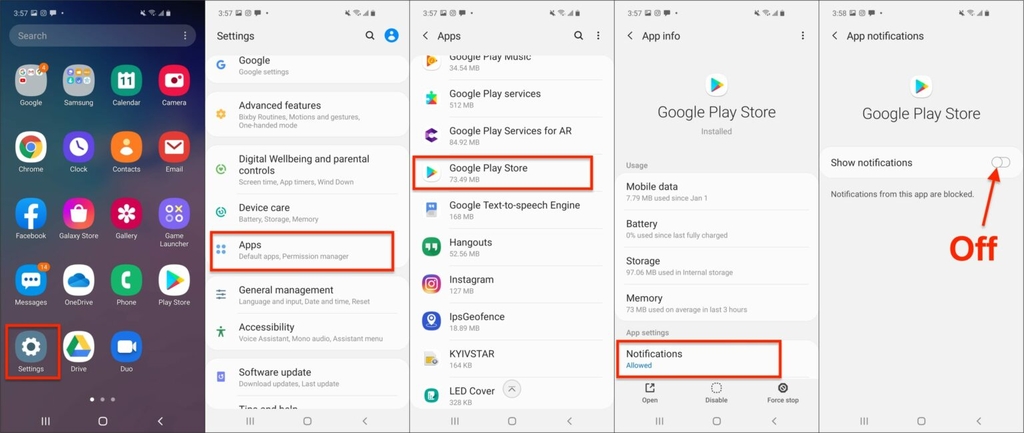 Open "Play Store" on the target phone. Click Menu in the top left corner. Find the Play Protect feature and click it. Click on the gear icon found in the top right corner and turn off" Scan device for security threats."
Now you can download mSpy without Play Protect detecting it.
Step 3: Download mSpy
Open a browser and paste the link you got via email when you purchased the mSpy subscription plan. Complete the captcha security check, then click download. When the download is complete, open the file and install mSpy.
Step 4: Start Monitoring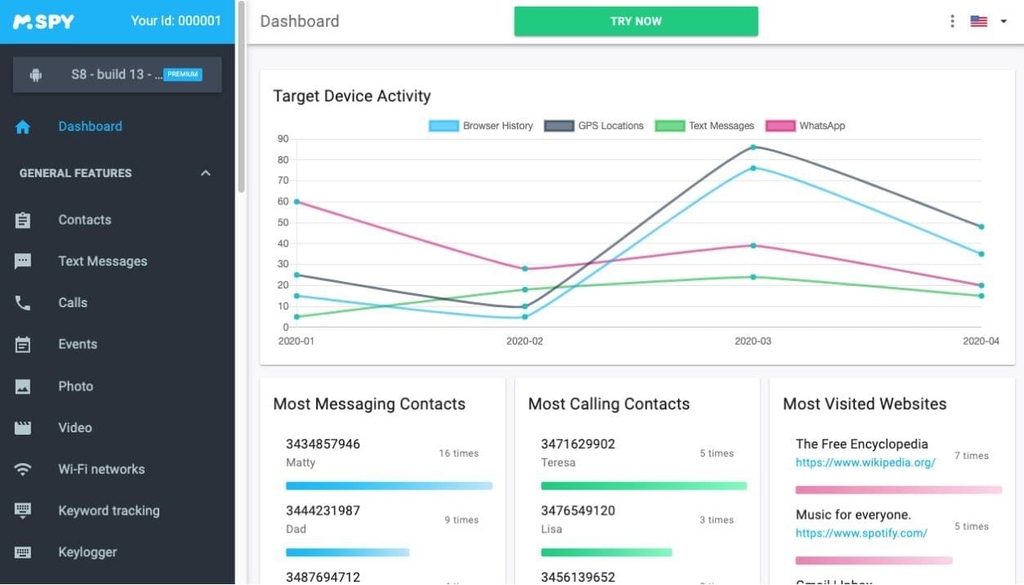 After installation, launch the app, then sign in to your mSpy account. The app will then start collecting data from the target device and send it to your Control Panel. You'll be able to track their exact location through the Control Panel.
However, note that after installing the spy app, it will take up to 48 hours for the data to display on your mobile phone.
How to Put a Tracker on a Phone for Free?
If you're on a tight budget or don't want to put a GPS tracker physically, there are some free phone tracker methods that you can try. However, keep in mind that free trackers may not be as reliable and may not offer all the features paid ones do.
One free method you can try is to track a cell phone using Google Earth. Similar to Google Maps, Google Earth is a program that lets you see satellite imagery of any location on Earth.
You may use this method if your mobile phone is lost or stolen. This is suitable for both Android and ios devices.
Step 1: Open Google Earth in Your Browser
Open a web browser and type in "https://google.com/latitude/" When you're on the site, log in to the target device's Google account.
Step 2: Enter the Mobile Phone Number You Want to Track
Enter the cell phone number you want to track in the pop-up that says, "Enter your phone number or visit google.com/latitude on your mobile browser." Then, press the "Send a link to my mobile phone" button; you will get a text message that contains a link to a website inviting you to accept latitude. Click accept.
Step 3: Track the GPS Location
Once you've clicked the link, you will be taken to a map that shows the cell phone's location. Remember, this method only works if the target device has an internet connection. If it doesn't, you won't be able to track it.
FAQ
Can Someone Put a GPS Tracker on Your Phone Without You Knowing It?
Yes, someone can put a GPS tracker device on your phone without you knowing it. Whether you use an Android or an iPhone device, it is possible for someone to install spyware on your phone that secretly monitors and records your activity. This includes your exact location.
However, there are tell-tale signs that your phone has been hacked. Some examples are:
You notice your battery life draining faster than usual. This is because the GPS tracker app runs in the background and uses your phone's resources.
Phone performance suddenly slows down since your phone's processor is working overtime to run the GPS tracker app.
Unusual activity while the device is on standby, including increased data usage or sudden and frequent reboots.
Location service settings have been turned on without your knowledge or consent.
Static or distorted audio when making calls, or strange noises coming from the phone in general due to the microphone being accessed by the GPS tracker device without your knowledge.
If you notice any of these signs, someone may have installed a GPS tracker on your phone without you knowing it.
How Do I Set up a GPS Tracker on a Phone?
For GPS tracking, you can either use the Find My iPhone feature for Apple devices or the Find My Mobile feature for Android devices. These are free tracking apps ideal for locating a phone. Google Earth is also a free app suitable for both Android and Apple devices.
However, if you want to thoroughly monitor a phone location, you may want to use the best GPS tracking method, which is a spy app such as mSpy.
The phone tracking app can provide you with detailed information about the whereabouts of the phone, as well as other activities that are being undertaken on it. Out of many tracking apps on the market, mSpy never disappoints.
How to Put a GPS Tracker on Someone's Phone?
It can be tricky to put a GPS tracker device on a phone without the owner knowing since GPS tracking is hard to hide due to its size. However, using mSpy, you can remotely monitor a phone location without them knowing, as the app is designed to be discreet and invisible.
mSpy is a cost-effective way to track a cell phone number, too, since it allows you to remotely access and monitors call logs, text messages, and other phone activities.
mSpy is hidden from the home screen and app drawer. Therefore, the person being tracked will never know that they are being monitored by this phone tracker app.
To do GPS tracking on the target device, just download and install the mSpy app on it. Once installed, you will be able to remotely monitor the phone's