How to Spy on WhatsApp Messages Without the Target Phone?
With WhatsApp being such a common platform for communication worldwide, people are often wondering how they can spy on someone's WhatsApp messages without the target phone. This could be in the case of a spouse wanting to check up on their partner, an employer wishing to ensure that their employees are working as efficiently as possible, or a parent who wants to monitor who their kid is talking to.
Regardless of the reason, there are several ways in which you can spy on someone's WhatsApp messages. This guide will take you through the best options one by one, so you can choose which works best for your needs.
What Information Can Be Obtained by Spying on WhatsApp?
Different ways of spying on WhatsApp will produce different results, and each has its share of pros and cons. With the use of spy apps, for instance, you can track a target's every move on WhatsApp. You can have access to all of their text messages, along with when these conversations took place.
You have complete access to any media or files they may have uploaded or received while using the service. The time, date, and duration of their calls are also displayed. Moreover, you may see their complete contact list, profile picture, and WhatsApp status/story updates.
How to Spy on WhatsApp Messages Without a Target Phone?
Now that you understand why it's a good idea to utilize WhatsApp spy methods, you can think about the efficient WhatsApp spy strategies you may employ on your phone to keep tabs on WhatsApp chats. Numerous apps can be located in either the Google Play or Apple App Stores. Depending on your needs and why you're installing these apps, you may want to make use of some of their unique features.
Spy on WhatsApp Messages Using mSpy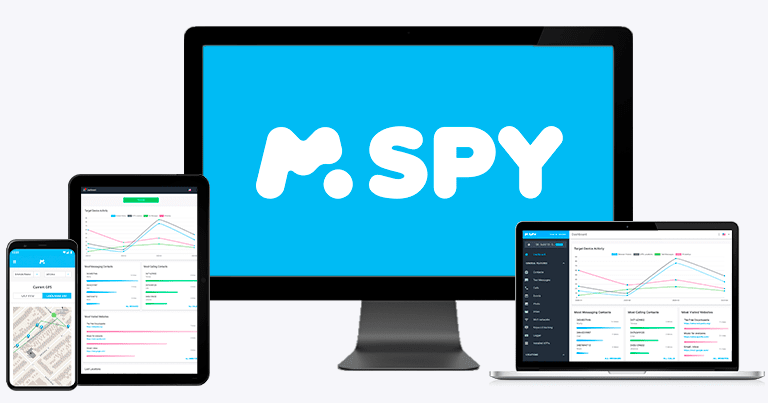 Using a spy app, you may monitor WhatsApp messages without access to the target phone. Among the best options available right now is mSpy. This WhatsApp spy app operates invisibly in the background, totally oblivious to the user. It records all of a user's WhatsApp chats and uploads them for you to access via the app's control panel.
Here's all the information this spy app for WhatsApp offers:
All sent and received messages on WhatsApp, including voice notes
Access to all media files, including images, videos, and other audio files
Timestamps for each message
A conversation view that makes navigating chats easier
Once installed, the software gives you complete access to the target phone, including all communications (incoming and outgoing), location history, social media activity, and instant chats. Further, what makes this app effective to spy on WhatsApp messages is that it's compatible with both Android and iOS devices, offering a wide range of compatibility.
Other than the app's WhatsApp spying capabilities, it also lets you monitor calls, text messages, GPS locations, web browser activity, keystrokes, and much more.
Cost of mSpy
mSpy offers both Basic and Premium packages for its customers to choose from. While both allow you to install the software on just one device, the Premium plans offer various advanced features that the Basic plans miss out on.
The pricing for the Premium plans is as follows:
1-month Premium – $48.99 per month
3-month Premium – $27.99 per month
12-month Premium – $11.66 per month
How to Spy on Someone's WhatsApp Messages Using WhatsApp Web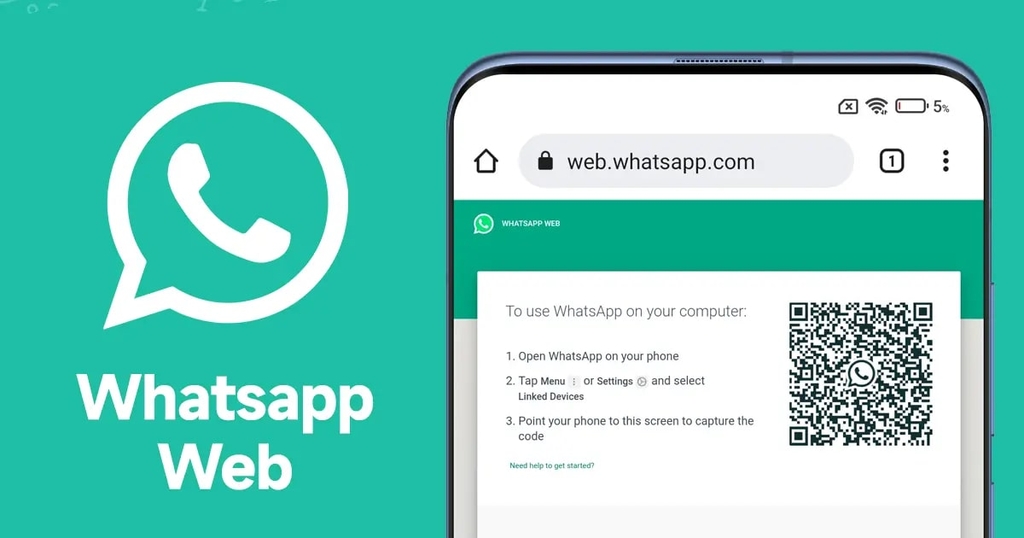 If you want to avoid using a tool like mSpy to spy on WhatsApp, you could consider accessing their messages via WhatsApp Web. While this method isn't as discreet as using a spy app, it could still work. The apps can be used to read and send text messages, as well as download and save images, videos, and audio notes to your computer.
The biggest downside of this method is that you will need to know the password to the target's phone to sync their WhatsApp account with WhatsApp web on your computer.
However, if you manage successfully to unlock their phone, the steps to monitor their texts are as follows:
Open the WhatsApp Web page on your browser
On the target's phone, open WhatsApp and tap the settings icon in the top right corner
Tap Linked Devices, and then use the scanner to scan the code displayed on the WhatsApp Web webpage
You may quickly and easily install WhatsApp Web on your computer without the need to download any software.
It's simple to acquire audio and video files for your computer.
Simple and cost-free to use.
The WhatsApp Web app allows for multiple accounts.
Use MAC Spoofing to Spy on WhatsApp Without Target Device
A media controller's access number allows for "Mac spoofing" (MAC). A different MAC address identifies every single gadget. However, the target phone is still required for some time during this process.
In order to simulate your phone number, follow these steps:
In order to view your iPhone's Wi-Fi address, go to Settings > General > About.
To access your Android Wi-Fi MAC address: Settings > About > Status.
Next, you should uninstall WhatsApp from your mobile device.
Third, replace the MAC address of your smartphone with one of the intended victims.
In the fourth step, you'll download WhatsApp to your phone and be given a verification code.
Fifth, the target's phone's messages can be erased by entering a code. The next step is to reset your network adapter's MAC address to the one you previously used.

You can read someone else's WhatsApp without access to their phone
This approach is completely untraceable, so your victim will never suspect that they are being spied on
How to Spy on WhatsApp Free Using Google Drive Backup
Since WhatsApp can be set to automatically back up to Google Drive, if someone has this option enabled, Google Drive will back up all of the multimedia and text messages on their smartphone. The only information you'll need is access to the target's Google Drive and the password to their account. However, an Android phone is required as the intended device.
There are a number of reasonable excuses you might use to get your partner to hand up their Google Drive passwords, which would then allow you to access their WhatsApp communications. The same goes for your children, who may often be sharing or consuming content that may be inappropriate for them.
Following these steps will allow you to view and read your WhatsApp backup stored in Google Drive on your computer:
First, access Google Drive by providing the username and password for the account you wish to monitor.
Second, select Storage from the menu that appears after selecting Backups on the bottom left.
You'll be able to access the information you backed up on WhatsApp. If necessary, you can simply move the saved files to a new location.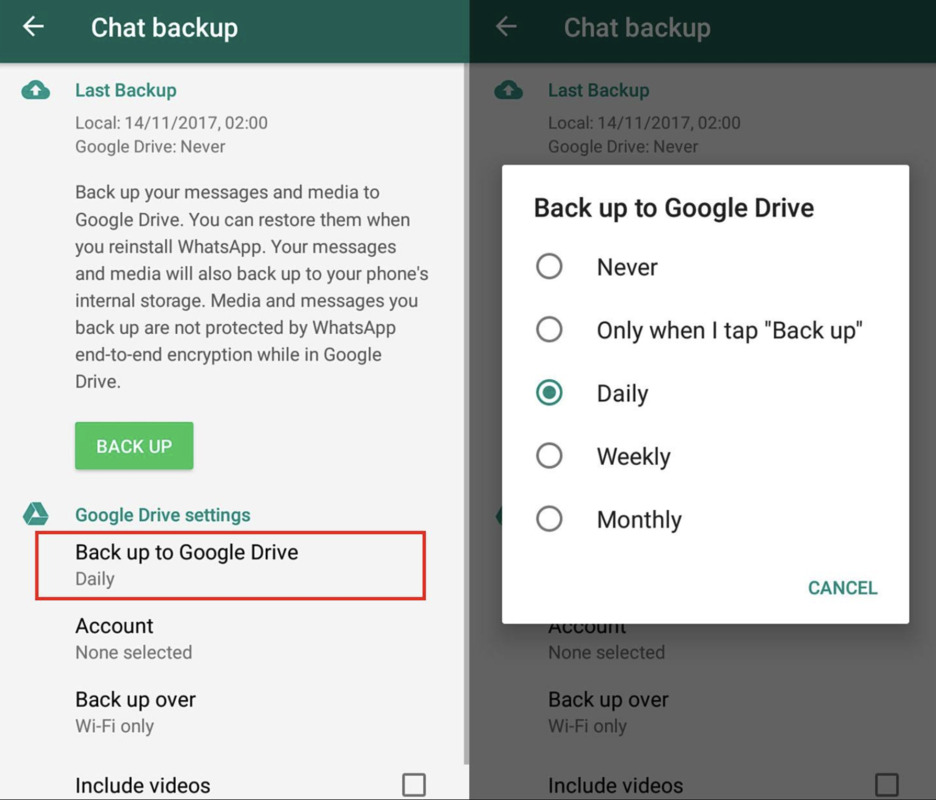 WhatsApp's communications can be viewed even if you don't have access to the target phone
You can still read their messages even if they erase them from their phones
Your zip files will remain undamaged and problem-free if you only use the authorized and virus-free unzip software to extract their contents
Why Do People Spy on WhatsApp?
There could be several reasons why one might want to spy on someone's WhatsApp messages. These include:
To Spy On Their Partners
Spouses who suspect their partners are cheating on them often make use of spy apps like mSpy to spy on their phones and see who they're talking to. It can be an effective way to catch a cheater.
To Monitor Their Child
Parents often consider the use of spy apps to monitor their children's mobile devices. This could be for several reasons, including ensuring they're not bullies or harassed, monitoring their screen time, or ensuring they aren't consuming or sharing inappropriate content.
Ensuring Employee Efficiency
Employers often find it useful to monitor their employees' devices to ensure they're working at max efficiency, while also ensuring that no confidential information is leaked to someone outside their organization.
Can I Spy on Someone's WhatsApp Without Installing the Software?
Yes, you can spy on someone's WhatsApp using mSpy. This spy app is compatible with both Android and iOS devices and can be installed remotely on the latter with just the target's iCloud credentials. It lets you monitor WhatsApp messages, media files, and dates and timestamps.
Is There a Free App to Spy on WhatsApp Messages Without Target Phone?
mSpy is a free app that you can use to spy on someone's WhatsApp messages without the target phone. The app comes with a 7-day free trial, so you can use it for free to catch your partner cheating on WhatsApp or monitoring your kids.
Final Thoughts
You no longer need to worry about access to the target phone in order to read WhatsApp messages. Among all the methods mentioned above, using a spy app like mSpy is the most comprehensive and discreet way to spy on someone's WhatsApp messages. On the other hand, using WhatsApp Web is much simpler but comes with its share of drawbacks.