How to Hack An iPhone Text Messages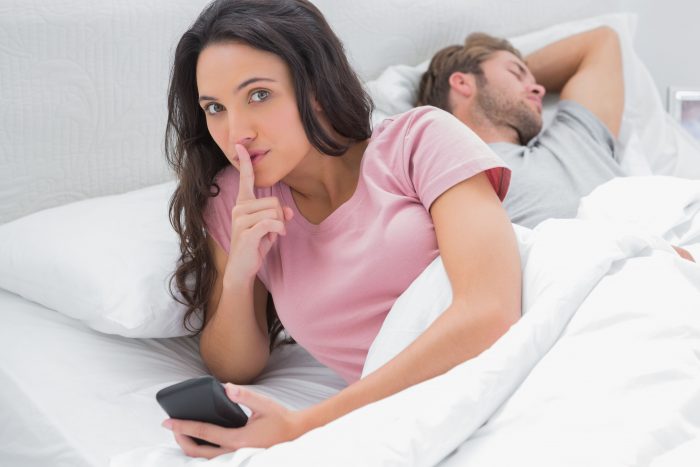 Who is your husband or wife constantly texting? If your partner is being shady on their phone, then you absolutely need to read their texts! We are going to show you 3 simple methods to hack texts on iPhone. These tactics have all been personally tested by us and used to hack every iPhone model out there!
Are you in a rush? The best way to hack someone's text messages on iPhone is to secretly install uMobix on their device! Once installed, uMobix will send you all of your partner's texts, contacts, and any images/videos they have sent or received. This awesome spy app only takes a few minutes to install and runs in stealth mode, so your husband or wife will have no idea you have hacked their iPhone. Install uMobix right now for as little as $11.66 per month and instantly find out if your partner is a cheater!
Can You Hack an iPhone Text Messages?
Hacking iPhone text messages is easier than you think! You don't need to be a tech genius or spend weeks plotting. The most effective ways to hack into iPhone text messages include:
Using social engineering
Sending a phishing email
Installing a spy app like uMobix on your partner's phone
We will break down how these iPhone texts hack and how you can use them right now to sidestep your husband's or wife's iPhone security and read all of their juicy messages!
How to Hack an iPhone Text Messages Using Social Engineering
Social engineering is all about tricking someone into giving you their password or access to their device. If you are trying to hack your girlfriend's or boyfriend's text messages, then social engineering is incredibly effective because you have already built up a strong level of trust.
A simple social engineering trick is to go out with your partner, ideally with friends, for example, to a restaurant for lunch or dinner. Then in the middle of the meal, proclaim you need to make an urgent call (e.g., ring your parents, work, or the doctor) and then pretend you left your phone at home. Ask your partner to borrow their phone and then excuse yourself from the table. Now find some privacy and quickly browse through your partner's iPhone texts. You should have at least 10 minutes before your husband or wife becomes suspicious!
Social engineering can be an extremely effective way to hack someone's iPhone text, but there is a high chance you get caught. Also, if your partner is hiding something on their mobile, then they are going to be super paranoid and won't give up their phone under any circumstances. If your partner is very protective over their phone, then we recommend using a spy app (more about that below).
Use Phishing to Hack an iPhone Text Messages
Phishing involves sending a nefarious link to someone, which directs them to a fake sign-in page that you control and then convincing them to enter their login credentials. As you control the page, you can see their username and password.
To hack into iPhone text messages using phishing and capture their Apple ID, follow these steps:
Take the HTML code of the iCloud login page – Open the page, right-click and select View Source
Copy the code and save it in Notepad
Search online for PHP code that lets you capture passwords. Save it into Notepad as post.php
Find a web host
Upload your PHP and HTML files to the FTP server on your website
Create a name for your phishing page that looks similar to the original, such as iCloud.com
Send a link to your phishing site via text or email and come up with a convincing story, so they open the link and enter their Apple ID
While phishing does work, it has a lot of downsides. This method will only let you hack into iPhone iMessages, it won't let you read texts sent to non-iOS devices. Phishing is time-consuming and does require technical skills. Finally, phishing is a low percentage hacking method. It is unlikely your boyfriend or girlfriend will fall for your bad phishing page. Cybercriminals send millions of texts and emails in hopes that just a few people fall for their scam.
It is so much easier to install a spy app on your partner's device. Read below to find out why we are such big fans of spy apps.
How to Hack an iPhone to Read Text Messages Using uMobix
The fastest and most effective way to read someone's iPhone text messages is to install uMobix on their phone. uMobix will automatically record all of your husband's and wife's iPhone text messages and send them straight to your phone.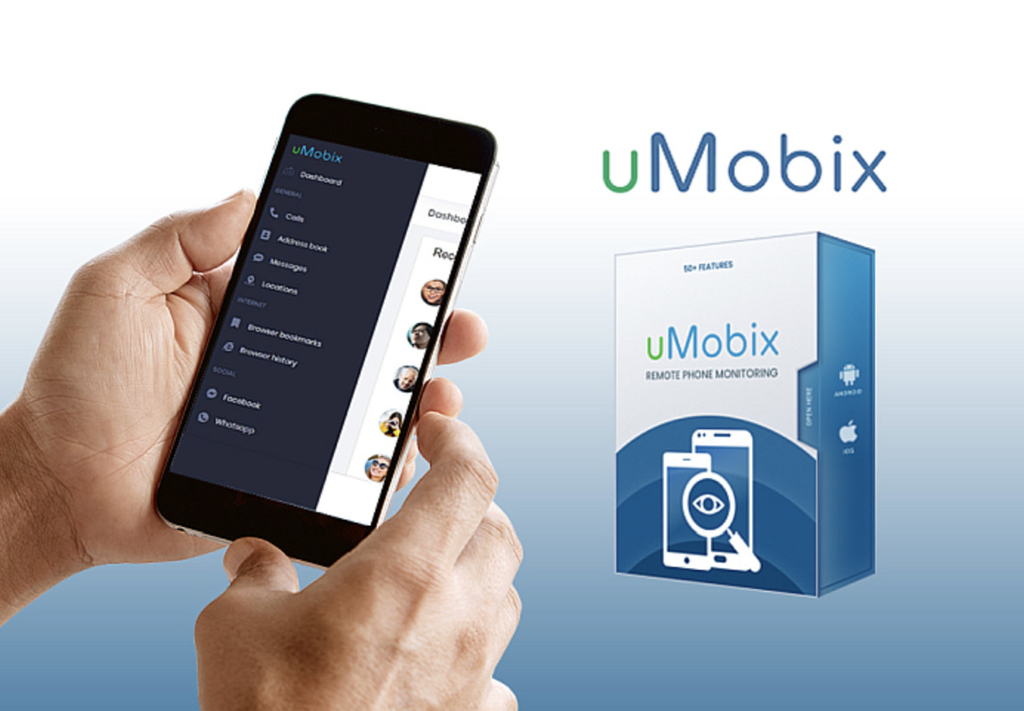 uMobix doesn't just let you read all of your partner's secret texts but also lets you view:
Facebook messages, including secret conversations
Instagram DMs
WhatsApp messages
TikTok direct messages
Browser history
Emails
GPS location
To hack iPhone text messages with uMobix, follow these steps:
Go to uMobix and sign up
To install on iOS (100% remote installation – Sign into mSpy > Select the model of the target's iOS device > Enter the target's Apple ID credentials
To install on Android – Access the target's device > Disable PlayProtect > Download and install the APK file located in your uMobix account > Follow the guided installation
Log in to your uMobix > Go to dashboard > Click on Texts on the right-hand side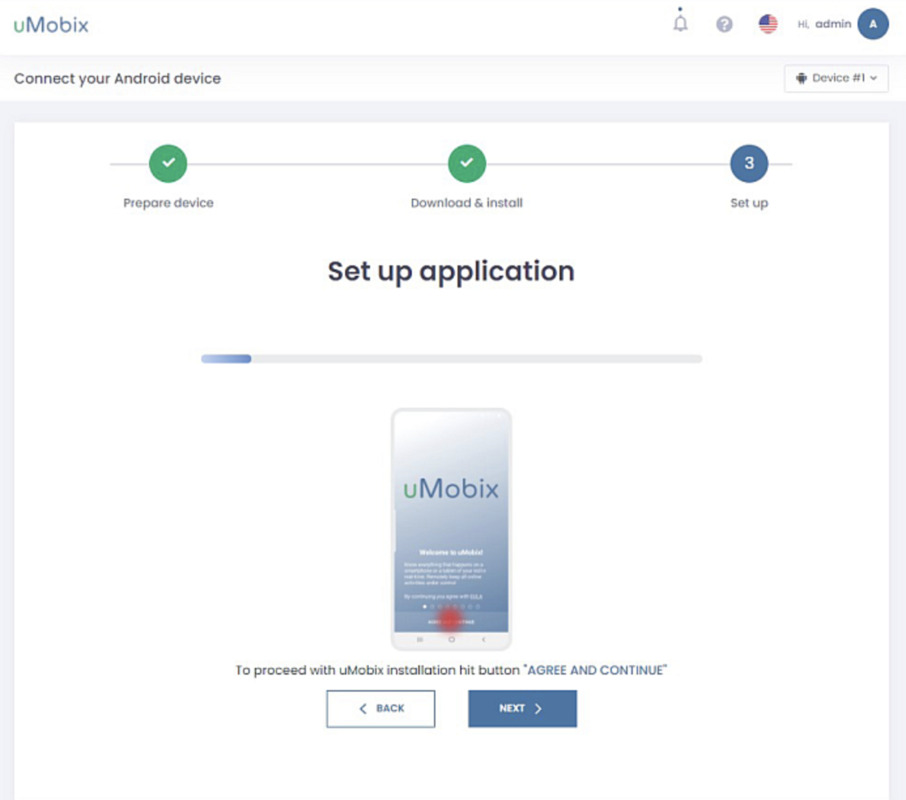 uMobix is the ultimate way to see what someone is doing on their iPhone. There is no chance you will be caught because this spy app is designed to run hidden on the target's phone and leaves zero trace! Don't waste your time with complex and ineffective hacking strategies. Install uMobix on your partner's phone and find out with 100% certainty if they are cheating!
Key Takeaways
How to hack an iPhone's text messages? Install uMobix on the target's device! This incredible spy app lets you secretly see text messages, contacts, and sent/received photos and videos. Even better, this app also works on Facebook, WhatsApp, Instagram, and TikTok, so you can always see exactly who your husband or wife is talking to.
The slyest cheater can't escape the watchful eye of uMobix! This spy app secretly records all messages, even deleted conversations, and sends them straight to your device. Don't stress yourself out constantly wondering if your partner is cheating. Install uMobix on their device and instantly learn the truth!