How to Hack a Gmail Account? 6 Easy Options!
Gmail may be one of the most secure email providers on the planet, but that doesn't mean they are hackproof! We have personally tested over 30 different methods and have come up with 6 effective and beginner-friendly tricks that will allow you to easily hack a Gmail account. Check them out below!
Can You Hack a Gmail Account?
Not only can you hack into someone's Gmail account, but it can be done quickly and easily.
The most popular methods include:
Installing a spy app on their device (best way to hack a Gmail account without a password)
Accessing the target's Password Manager
Using a keylogger
Creating a phishing page
Using Kali Linux
Trying Serial Keys Generator
All of these methods can work, but some are more effective and easier than others. Keep reading to find out how to use these tactics to break into even the most secure Gmail. We have detailed step-by-step guides below!
How to Hack a Gmail Account Using Spy Apps – Our Pick is mSpy!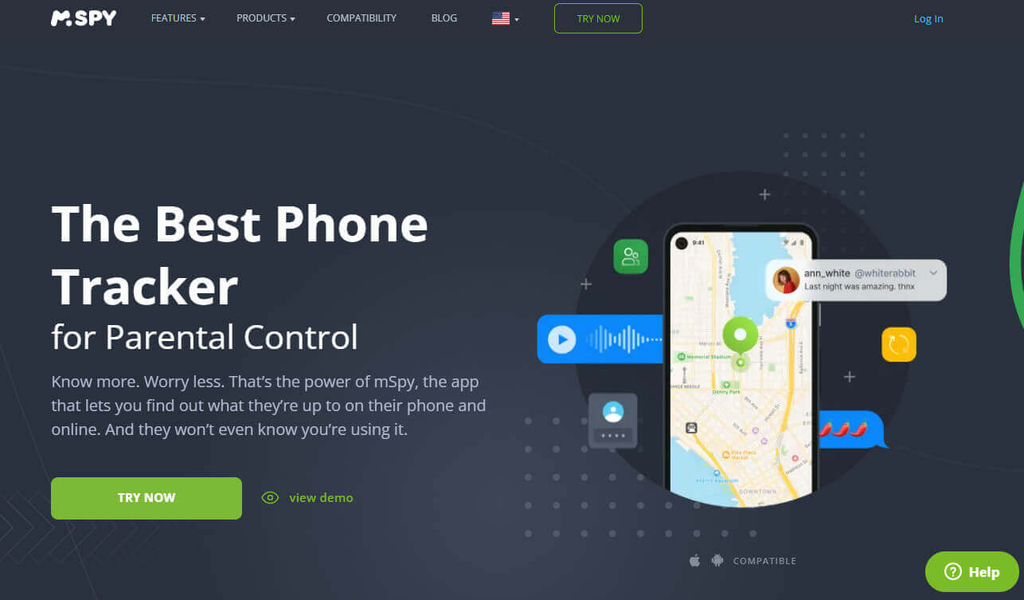 Spy apps are designed to track everything a person does on their device, from emails to private social media messages to browser history and even live location. The way spy apps work is that once installed, they run in the background of a device and record all of the activity. They then use the internet to send this data to a 3rd party where you can then access it.
The best spy app on the market is mSpy! It is affordable, loaded with features, super fast to install, and beginner friendly.
To use mSpy to hack a Gmail account, follow these steps:
Go to mSpy and create an account
To install on iOS (100% remote installation) – Sign into mSpy>Select the model of the target's iOS device>Enter the target's Apple ID
To install on Android – Take the target's device>Disable PlayProtect>Download and install the APK file located in your mSpy account>
Once installed, just wait a few hours and then sign into your mSpy account and view the dashboard
And just like that, you can read all of the target's emails. They will never know you are spying on them, and you can also read their texts, WhatsApp, Instagram, and Facebook messages. If you want to hack a Gmail account within minutes then sign up to mSpy right now for only $11.66 per month!
How to Hack a Gmail Account Using Keylogger – Use eyeZy
A great way to hack a Gmail account is to install a keylogger on their device. A keylogger records every keystroke the target makes on their device, including when they enter their Gmail device. The best keylogger is eyeZy!
The downside to using a keylogger is many people don't physically type in their Gmail password as they use a password manager or an app that is constantly logged in. Also, it can take a while for someone to type in their Gmail password, so it isn't the quickest method.
Luckily, eyeZy isn't just a keylogger but offers comprehensive tracking (works on Android and iOS). It can secretly record the target's Gmail, texts, call logs, Facebook, WhatsApp, and Instagram messages and send them to your eyeZy account, which you can access whenever and wherever.
The great thing about eyeZy is you only need to access the target's device once to quickly install the app, and then eyeZy will take care of everything. Try out this incredible tracking app for less than $10 per month!
How to Hack Gmail Using the Browser's Password Manager
Almost 25% of people save their Gmail password in their browser's password manager. If your target is one of these people to view their password, simply:
Take their device
Open their browser and click settings
Tap Autofill
Click Password Manager
Type in Gmail in the search bar
Click on the eye icon to reveal the Gmail password.
This tactic is 100% free and fast. However, there is one glaring downside. The majority of people do not save their Gmail password in a password manager. But don't worry we have other methods that will help you hack into someone's Gmail account!
How to Hack a Gmail Account Without Password
One of the best ways to hack a Gmail account without a password is to create a phishing page. This is a fake page that looks like Gmail but is actually controlled by you. When the target enters their password, you can immediately access it.
To create a Gmail phishing page, follow these steps:
Take the HTML code of the Gmail login – Open the page, right-click and select View Source.
Copy the code and save it in Notepad.
Track down a PHP code for recording passwords online. Paste it into Notepad and save as post.php.
Find a free hosting service.
Upload your PHP and HTML files to the FTP server on your website.
Create a name for your fake site that looks similar to the original, such as Gmail.com
Send a link to your phishing site to the target with a message that will convince them to open the link or attachment and enter their Gmail password
Creating a phishing page does require some tech skills and can be a little time-consuming. However, the biggest problem with this technique is trying to convince the target to enter their Gmail credentials into your page.
Phishing is an incredibly low percentage technique. Cybercriminals still use this technique, but they send out millions of emails and messages in hopes of catching a few suckers. Phishing is not the best option if you want to hack a specific Gmail account.
Use Kali Linux to Hack a Gmail Account
Kali Linux is an advanced penetration testing Debian-based Linux distribution and is used by professional hackers to conduct cyber attacks.
To use Kali Linux to hack a Gmail account, follow these steps:
Open terminal and enter xHydra
xHydra window will open. Toggle on a single target, be verbose, show attempts and use ssl.
Change target to smtp.gmail.com
Change port to 465
Change protocol to smtp
Enter the Gmail you want to hack and upload your password list (download online)
Click Start
xHydra will then brute force attack the Gmail account until it gets a match for the password. Once you have cracked the password, simply head to Gmail and enter the target's login credentials.
Using Kali Linux and xHydra is not for beginners! You need to have some advanced tech skills. Also, trying to crack Gmail passwords using password lists is slow and does not always work. You can hours and hours and try tons of different password lists and still fail. This is why we prefer using spy apps!
Hack a Gmail Account Using Serial Keys
If you don't have the hacking skills to use Kali Linux, you can try Serial Keys Generator. This is a free online hacking tool that does not require you to follow any complicated steps.
To use Serial Key Generator simply:
Head to their site
Enter the target's Gmail
I Agree! Continue
This tool is slightly mysterious and is not very reliable. But as it is free and doesn't require any work on your part, it is worth a shot, you might get lucky!
Conclusion
The best way to hack someone's Gmail is to install mSpy (which takes under 3 minutes) on their device. mSpy will send the target's entire Gmail contents (inbox, sent, junk, deleted emails) to you! Even better, the app runs in stealth mode, so they will never know you can read their messages from your own phone. Try out mSpy for as low as $11.66 per month and effortlessly hack any Gmail account.
FAQ
What Is the Best App to Hack a Gmail Account?
The best app to hack a Gmail account is mSpy. mSpy comes equipped with a state-of-the-art keylogger but can also secretly record all of the target's Gmail contents and send it to your account. You can even install it 100% remotely on iOS devices!
How to Secure Your Gmail Account?
To secure your Gmail account, follow these steps:
Open your Google Account

Tap Security

Scroll down to Signing in to Google

Tap 2-Step Verification

Click Get started and follow the steps!
How to Log Into Someone's Gmail Without Them Getting a Notification?
To log into someone's Gmail account without them getting a notification, you can open Gmail on the target's phone or computer and quickly read or screenshot their emails. However, a better method is to install a spy app like mSpy or eyeZy on their device and remotely view their Gmail without them knowing.