XNSPY Review – Everything You Should Know
XNSPY is a leading smartphone monitoring spyware that gives you real-time data of any phone you want to spy on. From Android to iPhone, XNSPY will let you track calls, view locations, and see website history[…]
Parental control or employee monitoring has never been easier in 2021. Hundreds of spy apps are literally at your disposal. And the best part is that many offer real-time tracking solutions. These can help you keep a close eye on your child or employee discreetly. But we bet you're probably wondering – Is XNSPY the right spy app for me?
Well, that's where we come in. Our team of experts has done all the homework for you by analyzing its features, perks, and installation process so that you don't have to break a sweat.
Ready to find out if XNSPY is your next go-to spy app?
Let's get started!
What Is XNSPY?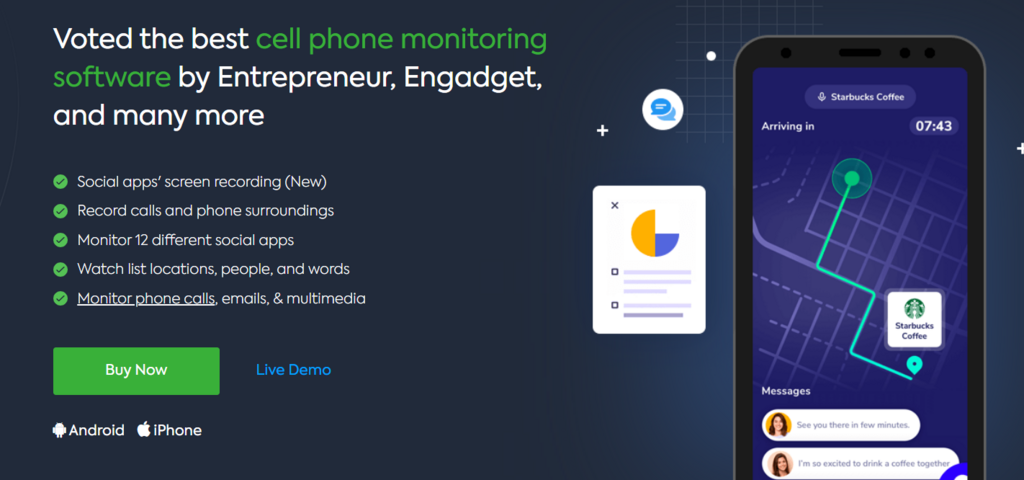 XNSPY is a leading smartphone monitoring spyware that gives you real-time data of any phone you want to spy on. From Android to iPhone, XNSPY will let you:
Monitor phone calls
View real time locations of a target device
View photos and videos remotely
Track visited websites
Ideally, it's the spy app anyone would consider if they wanted advanced monitoring features as it is truly feature-packed.
How Does XNSPY Work?
Getting started with XNSPY is pretty straightforward, and you needn't read a handful of XNSPY reviews to learn. All it really involves is getting the app on the target device you wish to monitor.
Here is how you can install XNSpy on any device:
Buy a Subscription
First things first, you need a valid subscription to use XNSPY. Simply pick a subscription plan of your choice and you're already halfway through.
Install XNSPY On Target Device
Next, you would need to get hold of the target phone and install the spy app using the instructions they'll provide you.
Start Monitoring
After successfully setting up all the parameters and installing XNSPY, you're good to go. Just log in to your account and start monitoring the target phone.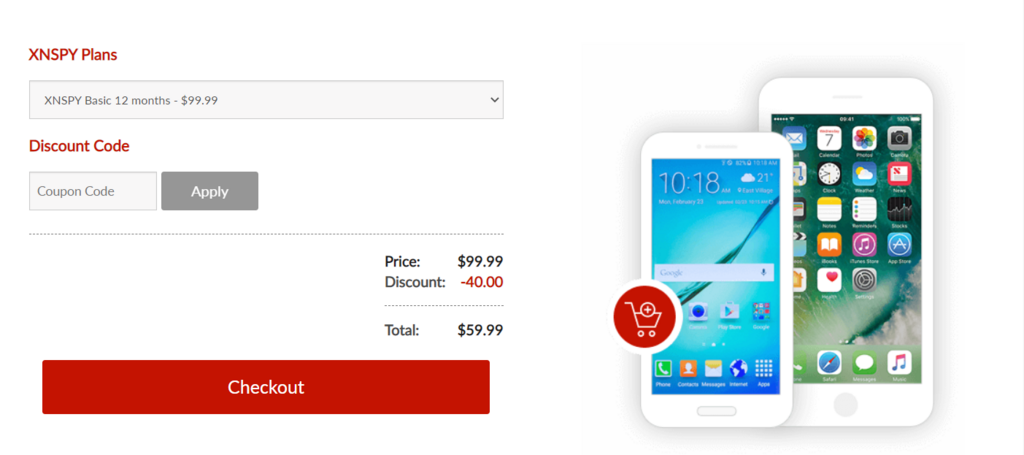 XNSPY Features
XNSPY has a lot of features that make the spy app a good investment.
Monitor Phone Calls and Messages
This could very well be the most important feature of all. You will be able to see all incoming and outgoing texts or calls.
As an added advantage, XNSPY also lets you watchlist specific numbers so that you're always kept in the loop on their activities.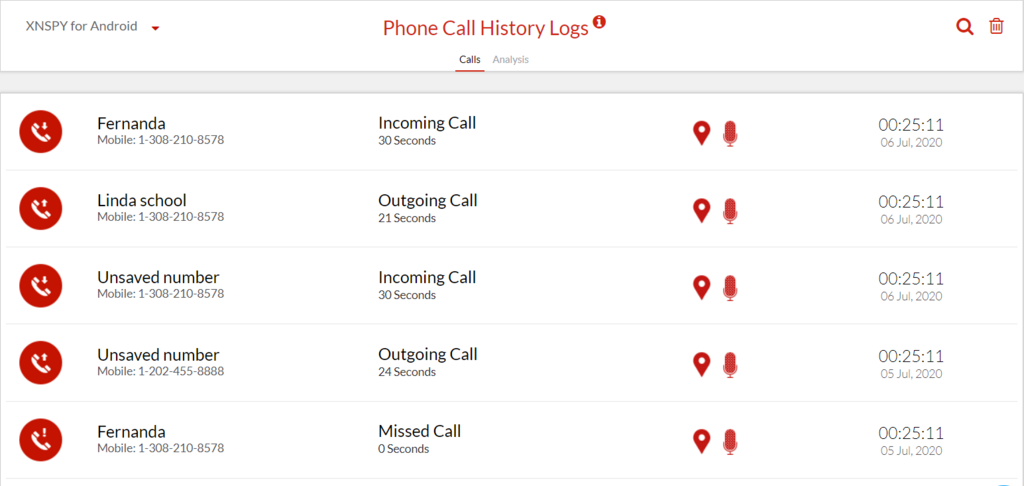 Access Instant Messaging Apps
It is important if you can access all social media accounts on the monitored phone to prevent kids from being contacted by pedophiles.
From WhatsApp and Messenger to Telegram and Signal, XNSPY will tell you all of your child's social media activities discreetly.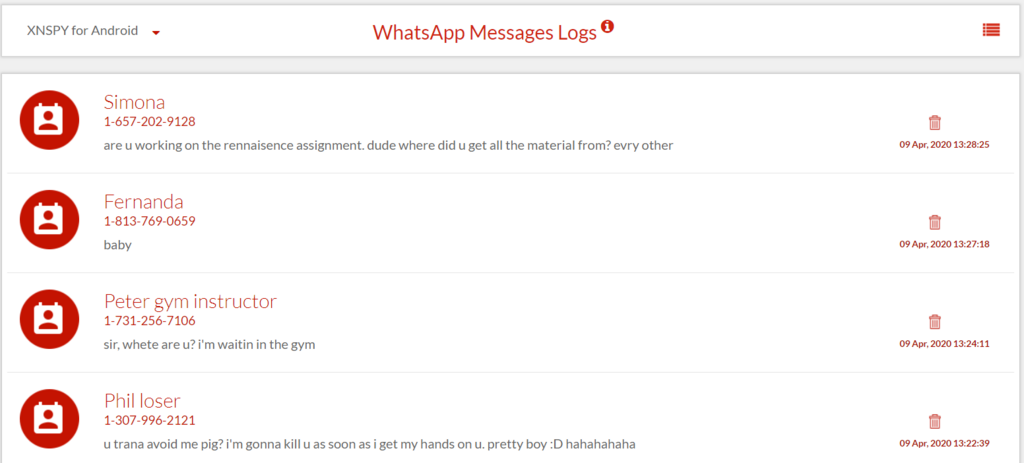 Real-time GPS Locations
Tracking your kid's location is an equally important feature for any spy app and XNSPY has it too. The feature lets you see the real-time locations of your kids.
And on the plus side, you can even get into details of the location and extract things such as the physical address.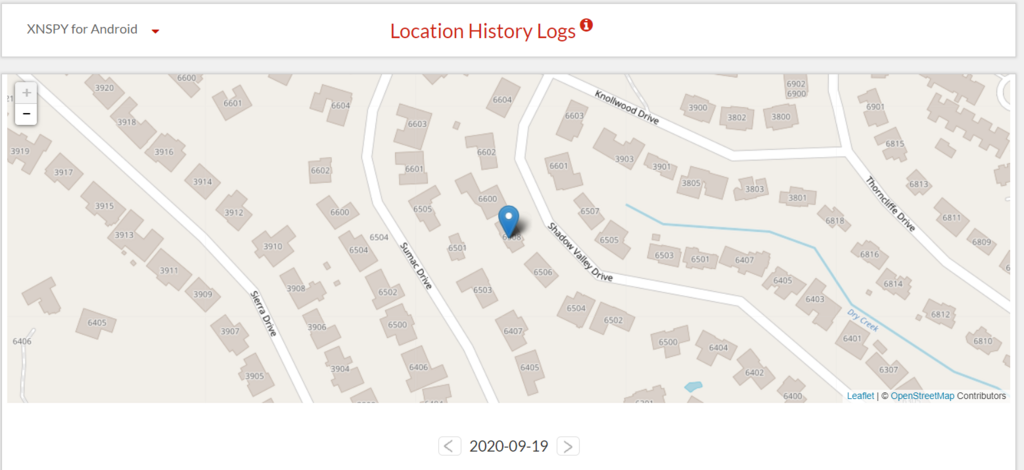 Exclusive Reports
The app also gives you information on who keeps calling the monitored phone and for how long.
In this way, you won't have to find that out for yourself. You can even see the most visited sites along with their timestamps. How amazing is that?
Monitor and Read Emails
Worried about your kids communicating with strangers via email? Well, XNSPY will give you a full view of your child's emails.
This could help monitor against phishing emails that encourage one to give out personal credentials.
Record Phone Calls
Not too many spy apps have a phone call recording feature that actually works. But XNSPY's phone call recording feature is simply priceless.
It enables you to listen to recordings of calls including phone surroundings. There are plenty of instances where such a feature may come in handy too.
For instance, in case of a crime, you'll at least have the last phone recordings to draw clues from.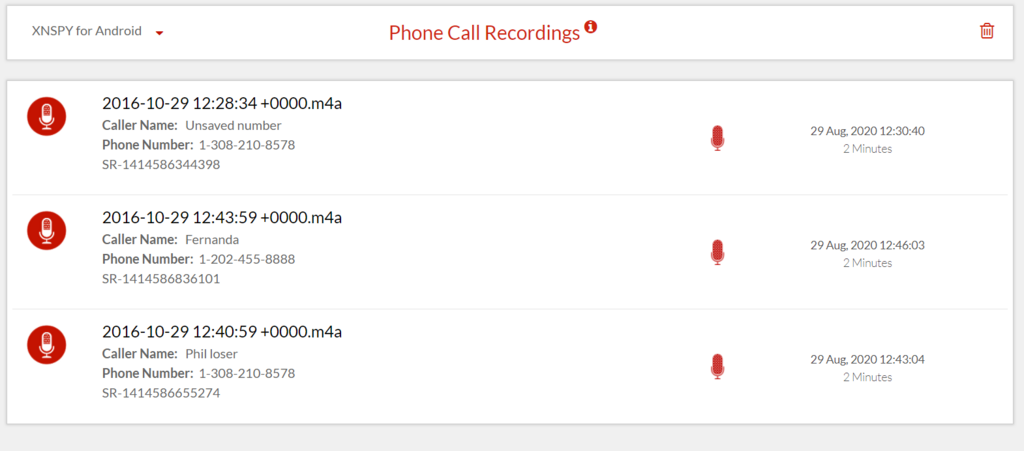 View Photos and Calendar Entries
Kids today love sharing photos online. However, they may also be receiving bad and inappropriate photos that may affect their development.
XNSPY helps with that. By giving you full access to all of the photos and videos on their target device, you can always monitor your child's activities.
Remote Control
You can remotely control the phone through the XNSPY portal and perform a few advanced functions. A good example is the app block feature which lets you block inappropriate apps to protect your kids.
What's more, you can remotely wipe data from the phone to avoid personal data from being stolen.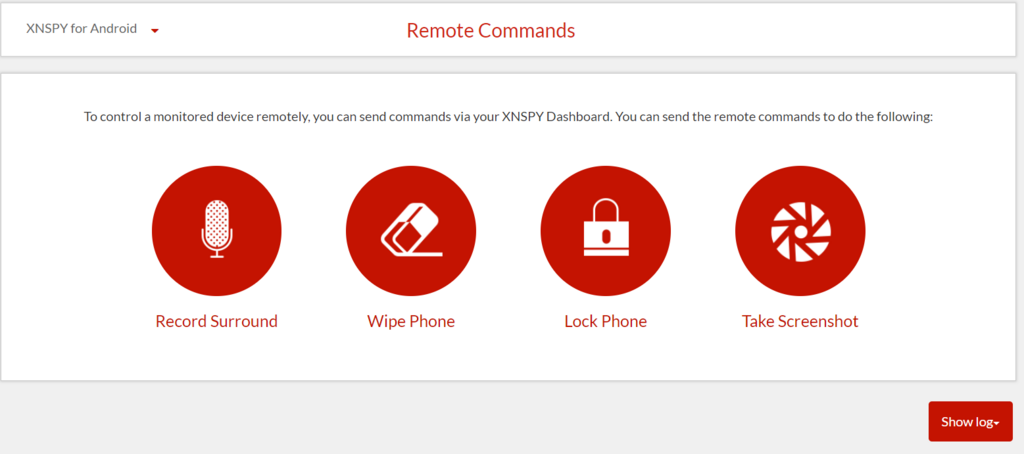 24/7 Instant Alerts
You get instant alerts to your phone each time a watchlisted number is used or a monitored app is accessed. This ensures you're always in the know about all activities on the target device.
XNSPY Compatibility
XNSPY is compatible with millions of devices, which include smartphones and tablets. Since it's equally compatible with the two most popular mobile OS systems, there's a high chance it will work on your targeted device too.
It is compatible with Android versions 4.x up to 11. iPhone users aren't left behind either. The spyware app is compatible with iOS versions 6.x up to 14.7.
NB: The device has to have internet connectivity, and physical installation is required on both Android and iOS.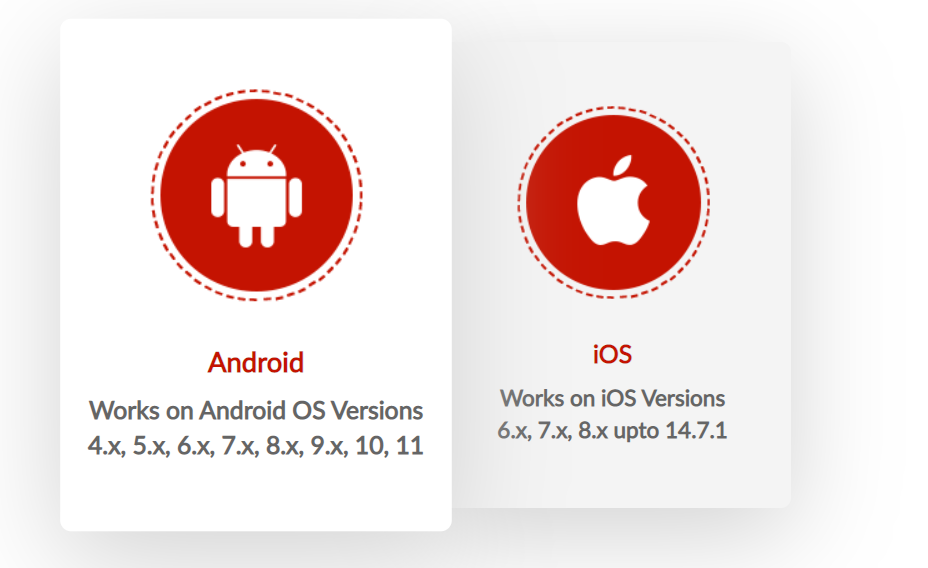 How to Install XNSPY on Android
XNSPY installation is a breeze since there's nothing particularly challenging in the process. Nevertheless, to install XNSPY on your Android phone or tablet without any hitches, simply follow this guide below.
Registration and Installation
Buy the spy app online, and a URL will be sent to your registered email.
On the phone's browser, copy the XNSPY download URL and click "GO".
The download will start, you can check by pulling down the notification bar on the target phone.
Tap on "appv2.apk" to open it.
Tap on "settings" and toggle on "unknown sources" to continue with the installation.
Tap "install" to allow installation.
Open the app once installed.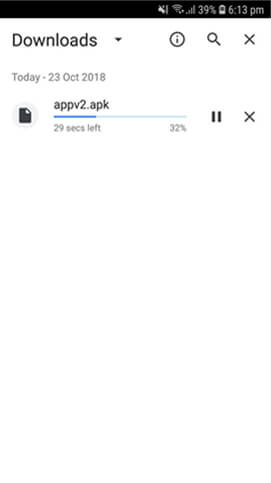 XNSPY Setup
Allow "stop optimizing battery".
Tap "allow" for all Android auto permissions. Tap on "allow all the time" for device locations.
Enter the XNSPY activation code that had been emailed to you. Read and accept the Terms of Use and the Privacy Policy. Then, tap on "Activate".
Tap "start" to continue with the remaining installation process.
Tap "Proceed" and enable Android Auto from the proceeding accessibility screen.
Tap "Proceed" to continue and select Android Auto from the "usage data access" screen. Toggle on "allow usage tracking".
Tap "Proceed" to continue. Enable Android Auto from the notification screen and tap "Allow" then "Proceed" to continue.
Scroll down on the next screen and tap "Allow this device administrator" and "Proceed" again to continue.
Select "don't show again" on the next screen and tap "Start now"
Tap "Proceed" to continue and allow all Android permissions. You won't have to do this if you already did in step 9.
Tap "Start monitoring" and you are all done! Simply go to the XNSPY dashboard and you'll find all data from the target device there.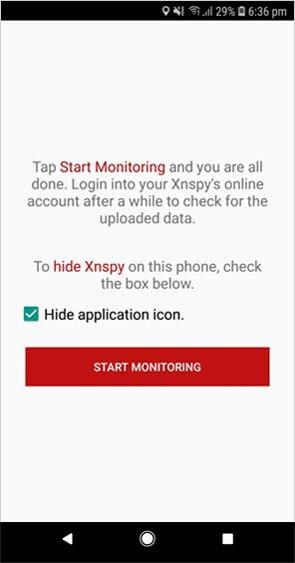 How to Install XNSPY on iPhone
To install XNSPY on iPhone, you need to follow the steps below:
Tap the Cydia icon on your phone.
Tap on Sources at the bottom of the screen.
Tap Edit on the right side of the screen.
Tap Add on the left side of the screen.
You will see a prompt on the screen.
Enter the iOS download URL received on your registered email and tap "Add Source".
Wait for the phone to verify the URL.
Wait for the system to Update Sources.
As the download is completed, tap on "Return to Cydia".
Tap MonitoringApp Repo in the icon list you will see.
Tap the system folder.
Tap the Monitoring App folder.
Tap Install on the upper-right side of the screen.
Tap Confirm on the upper-right side of the screen.
Wait for the system to prepare the monitoring app.
When the installation is complete, tap "Restart Springboard"
As the screen appears, tap on the " SystemTask icon".
Enter the XNSPY activation code sent to your email.
Tap Activate. In case of a failure to activate, check if the activation code entered is correct.
You will see a prompt about software Successfully Activated.
Now you are all set! You can go on to monitor the target iPhone or iPad.
Is XNSPY Free?
No. There is no XNSPY free trial available. However, they do offer a live demo that shows its main features. Perhaps the best way to test it out would be to pick the lowest-priced subscription plan.
XNSPY Pricing Plans
There are two packages available for purchase on XNSPY – Basic and Premium.
They are billed on monthly, quarterly, or yearly periods.

When switching devices, you are required to pay $10 for Android devices and $20 for iOS devices. The only exception is in the case of theft.
Pros & Cons
Pros
Advanced and unique monitoring features
Compatible with nearly all devices
Isn't as expensive as some other phone trackers
Cons
Some advanced features might require jailbreaking & rooting
It doesn't offer a desktop version
Can XNSPY Be Detected?
XNSPY is virtually undetectable once installed on the target device. This is actually a good factor to put into consideration before buying any other spy app too.
What's more is that by allowing the installation from unknown sources setting, your antivirus won't disrupt the functionality of the spy app.
Is XNSPY Safe?
Good question. Yes, it is safe. When buying subscriptions, or updating them, all credit card transactions are redirected to a 100% safe checkout.
Great thing is, these purchases do not appear on your card statements either. So tracking your own purchase activities won't be easy as well.
Does XNSPY Have A Free Trial?
XNSPY currently doesn't offer a free trial.
However, you still need to buy their low-priced subscription plan to get an idea of how efficient the app is. If you aren't satisfied with the app in 10 days, you can always request a refund.
How to Uninstall XNSPY?
To uninstall the XNSPY software from the target phone or tablet, you need to contact one of the Customer Care agents. We found this a bit archaic, but hey – it works.
The great thing about XNSPY is that even after buying the app, you can always contact them for help.
Is XNSPY Remote Installation Possible?
So far no spy app can be installed remotely, including XNSPY.
You will need access to the target phone or tablet. You can, however, use Remote Installation Support to avoid the hassle of doing the installation yourself.
Here is how you can install XNSpy remotely:
Sign Up. You will be sent all the XNSPY login details and download URL to your email. If you get yourself the remote installation addon, you will need to contact one of the customer care agents available 24/7.
Install Teamviewer on the target phone. This is used for screen sharing and remote access.
Now sit and relax as the customer agent performs the download and installation. Once the agent confirms completion, you uninstall Teamviewer from the target phone.
Does XNSPY Require Rooting?
Short answer – no.
Rooting leaves your phone defenseless against malware, adware, and such.
With XNSPY, you can still view their WhatsApp chats and photos, enough to give you a general idea of what they are up to without rooting.
But if you need more details, such as timestamps, then rooting is the way to go.
Does XNSPY Require Jailbreaking?
Short answer – no.
Jailbreaking is the iPhone equivalent of rooting Android devices. In short, an iPhone without restrictions and security checks.
But similar to Android, you do not need to jailbreak an iPhone to install XNSPY.
However, the spy app also has a jailbroken version for iOS phones and tablets.
Final Take
At this point, there's no need to spend more time on XNSPY app reviews since they'll all say the same thing. XNSPY is one of the best spyware apps on the market.
Not simply because it has the basic features plus a few advanced ones like remote control. But because it packs some of the best features at an attractive price point.