How to Hack Screen Time: Use Technology to Your Advantage
If you're worried that your child is spending too much time on their phone and somehow overriding Screen Time controls, it's important to know different methods of how they can do that. This way, you can take all the necessary precautions and maintain their well-being.
Basically, Screen Time is a security feature introduced to put a bar on certain content. It also keeps track of all the activity on your mobile phone and provides insights into how much time you spend on these applications.
As a parent, this amazing functionality can come in handy in restricting your child's unhealthy consumption of any content. But, nowadays, many ways to alter these settings exist.
We've formed a quick guide on how to hack screen time so you can plan accordingly. But before going into these details, let's discuss whether it is even feasible to do so or not.
Is it Possible to Hack Screen Time?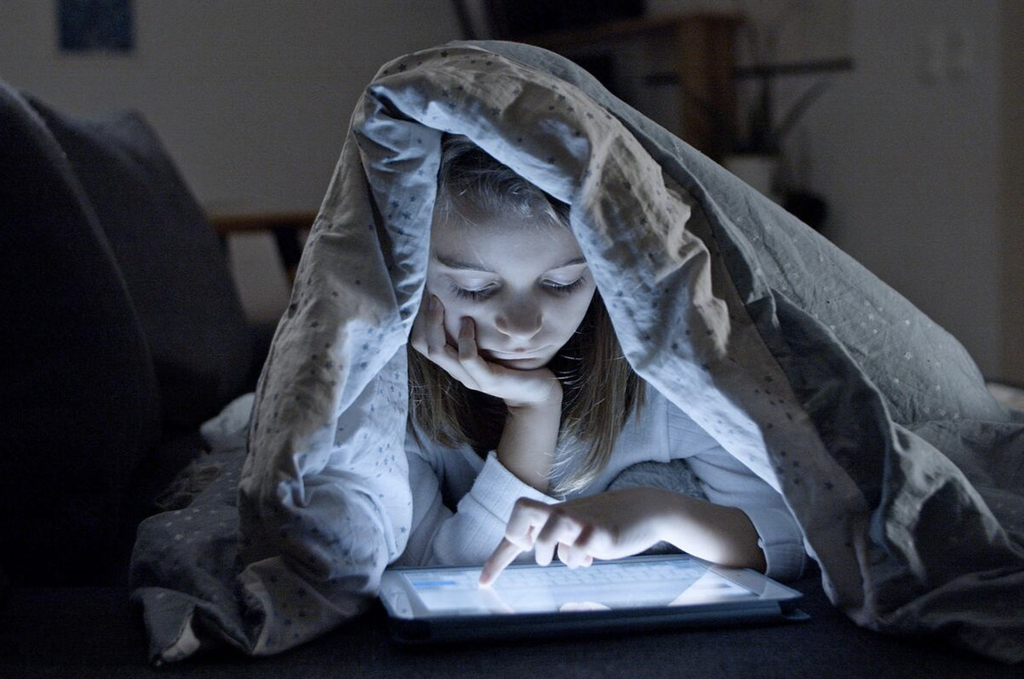 Yes, it's pretty simple to change Screen Time irrespective of device or operating system. You can play with built-in features or install additional applications to ace the process.
Common techniques to hack screen time include:
Changing the internal settings of your mobile phone like Time
By taking the assistance of Siri or playing YouTube in other applications
Using third-party reliable tools and software
Recording video or factory resetting your device 
All these methods come with various positives and negatives. We have tested multiple techniques and tried to counter them, so you'll be getting only reliable guidance.
Let's delve into each of them to discover what these methods offer and where they lag the most so you can make a well-informed decision.
How to Hack Screen Time on iPhone? With iMyFone LockWiper!
Apple devices are considered the strongest among all operating systems in terms of privacy and security. But LockWiper identifies the loopholes in the security setups which allow revealing the passcodes. Once anyone has got a passcode, then hacking the Screen Time would be as smooth as butter.
iMyFone LockWiper is a third-party tool that can bypass Screen Time restrictions without the requirement of any technical expertise. The best thing about iMyFone's tool is its compatibility with all types of locks. So, whether your application is locked with Face ID, Touch ID, 4-digit or 6-digit passcode, LockWiper will wipe it out in no time.
Let's explore how to hack Screen Time on iPhone using this exceptional tool:
Download and Install the iMyFone LockWiper from the official website
Launch the tool on your PC and hit the 'Unlock Screen Time Passcode' option from the software window
Connect your mobile device to your computer using the required cable
Make sure to disable the 'Find my iPhone' application before using this tool – don't worry, it won't cause any data loss
Now, click the 'Start to Unlock' and wait for a few moments
Bang! The Screen Time Passcode has been removed.
Pros
One of the most reliable option
Compatible with all recent iOS versions 
High success rate
Cons
It's a paid software — the trial version has limited functionalities
You've to mess with the 'Find my iPhone' application and then re-set-up everything once again
How to Hack Any Screen Time on Android and iPhone? With uMobix!
In actuality, uMobix isn't a hacking application, but its functionalities make it a perfect fit for hacking Screen Time. It works on all operating systems.
If you're looking to hack Screen Time on Android and iPhone, this tool is the perfect package for you. The keylogger is pre-installed in it. It means that whatever the user types, this tool will record it for you.
For instance, the keylogger functionality can easily trace the Screen Timer passcode. Even if you're an Android lover and struggling to bypass any other screen-restricting application, your prayers are answered. Irrespective of the operating system, version, and device, it can track every passcode.
Let's explore how to hack Screen Time with uMobix:
Start with creating your uMobix account:
For Android: Just open the application download link received via email. Install it by following the on-screen instructions.
For iPhone: Just log in to your uMobix account and enter your Apple ID. If you've applied two-step authentication, then make sure to clear it as well.
Once you're done with the setup on your desired device, wait for some time until the application collects all the required data
Log in to your uMobix account and access the dashboard. Here you will find all the entered passwords
Look for your concerned application passcode, and enjoy the uninterrupted fun.
Pros
The setup completes in under 5 minutes 
Automatically tracks and records all passwords
Offers tons of other exceptional features 
Cons
Monthly fee of a few bucks 
Hack Screen Time on iPhone by Recording Video
To make any changes with Screen Time settings, you need the passcode. Children try various methods to track the passcode, and one of the most effective ways is recording the screen when you're applying it.
If you want to know how to hack screen time on iPhone, then try recording a video. It's as simple as ABC.
Firstly, swipe down the notification panel
Then, turn on the video recording by pushing the 'video' icon in the last row next to the stopwatch
Now, whenever someone dials the Screen Time Passcode, it will be recorded
You can later watch the recorded video from the gallery
Pros
It's free
Simple and quick
No technical knowledge required
Cons
Easily traceable if parents have access to the gallery
Not a viable option as it can easily be turned off
In order to turn off the recording feature for the Screen Time application, follow these steps:
Go to mobile phone settings and open 'Screen Time.'
Now, open 'Content & Privacy Restrictions' and navigate to the 'Content Restriction' tab
Simple select 'screen recording' and 'push it to 'Don't Allow.'
That's it. Isn't it simple!
Hack Screen Time on iPhone by Changing the Time
A little messing with the 'time & date' setting can easily hack the Screen Time on iPhone. Basically, Screen Time only limits the use of certain applications for a particular period of time. So, if anyone changes the time, they can easily deceive the application.
Here's how to do it:
Open the setting and go to the 'time & date' tab
Turn off the automatic option and add your desired manual time
In this way, limitations can be put off effortlessly. You can also try this trick of how to hack screen time limits with apps that have timers, such as games or exercise apps. You can extend your playtime by changing the time or getting a few extra minutes of exercise. Just be sure to change the time back when you're done so you don't miss necessary appointments or alarms.
Pros
Just one step operation
No need to install external applications
It's completely free of charge
No technical expertise required
Cons
If left unchanged, it can disturb schedules like alarms and meetings  
Not reliable as it can be turned off from the settings
In order to close this avenue of hacking, follow these steps:
Go to settings and find the 'Screen Time' application
Now, move to Location Services after opening the 'Content & Privacy restrictions' tabs
From Location Services, open the System Services
You've almost done it! Just turn off the functionality of Setting Time Zone
Again head back to location services and push 'Don't Allow Changes' to restrict future misuse of the feature
Uninstall and Reinstall Apps to Hack Screen Time Limits
The only answer to how to hack Screen Time limits is by uninstalling and reinstalling the Screen Time limited applications. Basically, when someone uninstalls an app, its data is erased right away. So, on reinstalling, the app would return to its default numbers.
Anyone can do this by:
Long pressing the application —let's say WhatsApp— for a moment till a pop-up will appear
Just hit the red-coloured Remove App on the pop-up to erase it from your iPhone
Now, simply go to the App Store and reinstall the concerned application
That's it! The app will be free from Screen Time limits.
Pros
This method is simple and easy
Doesn't require any charges
Cons
Tiring job as you need to repeat the same procedure for all the applications
Social media accounts would be logged out
The app deletion can be stopped from the setting 
To restrict app deletion, follow the simple procedure given below:
Go to settings and look for Content & Privacy Restrictions
Find and open iTunes & App Store Purchases
Three options will appear in front of you. Just choose Don't Allow for all of them
Watch YouTube on iMessage to Hack Screen Time
YouTube restrictions are pretty common. If you're desperate to know how to hack Screen Time on your iPhone to watch Youtube videos, then here's the trick:
Launch the iMessage application on your device and open any chat
You'll see an Applet over the built-in iPhone keyword. Look for the YouTube icon in it.
Just press it to watch an uninterrupted Youtube experience without any Screen Time limitations.
Pros
It's a simple yet effective procedure 
It doesn't impose any charges 
You don't need to use any external application
Cons
Compromise on watching experience 
Won't come in handy if the messaging app is also restricted 
It can be turned off from the setting, so, not a reliable option!
To avoid playing YouTube on the iMessage app, just follow these simple steps:
Open Screen Time from settings and go to Content & Privacy Restrictions
Now, hit the Content Restrictions and Web Content
In web content, press 'limit adult content'.
Once done, just open Add Websites from the Never Allowed section
Simply add the Youtube URL to restrict playing it in other applications
Hack Screen Time by using Siri to Send Messages
Taking help from Siri is quite an effective way to spy on iPhone. Basically, Screen Time also restricts users from sending messages and making calls. But, if you ask Siri to send messages for you, then the Screen Time application won't interrupt.
It's as simple as it appears:
Ask Siri on your iPhone to send a text message
Provide Siri with all the information, including the receiver's name
Simply send the text
Isn't it simple!
Pros
It's quick and effective 
Just two step operation to deceive the Screen Time
Cons
It's hectic to talk to Siri over and over again
You can't send personal level messages due to privacy issues
In order to restrict Siri from doing so, just follow the below steps:
Go to Content & Privacy Restrictions from setting
Open Allowed Apps and look for Siri and Dictation
Just turn it off
Hack Screen Time by Factory Resetting iPhone
If none of the above-mentioned free methods works, then there's one ultimate way to hack Screen Time on the phone. You must be wondering what it is!
By factory resetting your device, you can get absolute relief from Screen Time's watchdog.
Let's discuss how to do it:
Open the setting of your mobile phone and go to General
Now, hit Reset and finally press Erase All Content and Settings
Just enter your passcode and wait until the process completes
Note: After finalizing the setting, make sure not to transfer apps and data. Otherwise, Screen Time will be active action.
Pros
Easy to implement 
No need for additional applications or software
Cons
Loss of precious data
Time taking method
Hassle of reinstalling all the applications and logging into accounts
Conclusion
Now you are aware of multiple methods to hack Screen Time and know the limitations of each process. Among all, uMobix is the most-suited option as it doesn't come with any downside. It provides effortless functioning to bypass Screen Time limitations not just on iPhone but on other mobile phones as well.